One center. Five borders. Six months. Lots of amazing quilts.
The Dallas MQG hosted a Round Robin this year, and our July meeting was the big reveal. We were matched up in nests of 5 or 6 women and we passed our center blocks around each month for a new border from the other members in our nest. My center block was a modified Swoon block with a fussy cut bit of Far Far Away from Heather Ross at the center. That's my good friend Angie holding my quilt up for the reveal. She paper-pieced the "Happily Ever After" border. WOW, right? She used Castle Peeps fabric and it's the absolute perfect addition to the quilt. All the other ladies in my group did such a nice job, too. My other favorite border is the "Once Upon a Time" one. Love how they went with the fairytale theme from my starting fabric.
Here is everyone from my nest holding her own quilt top: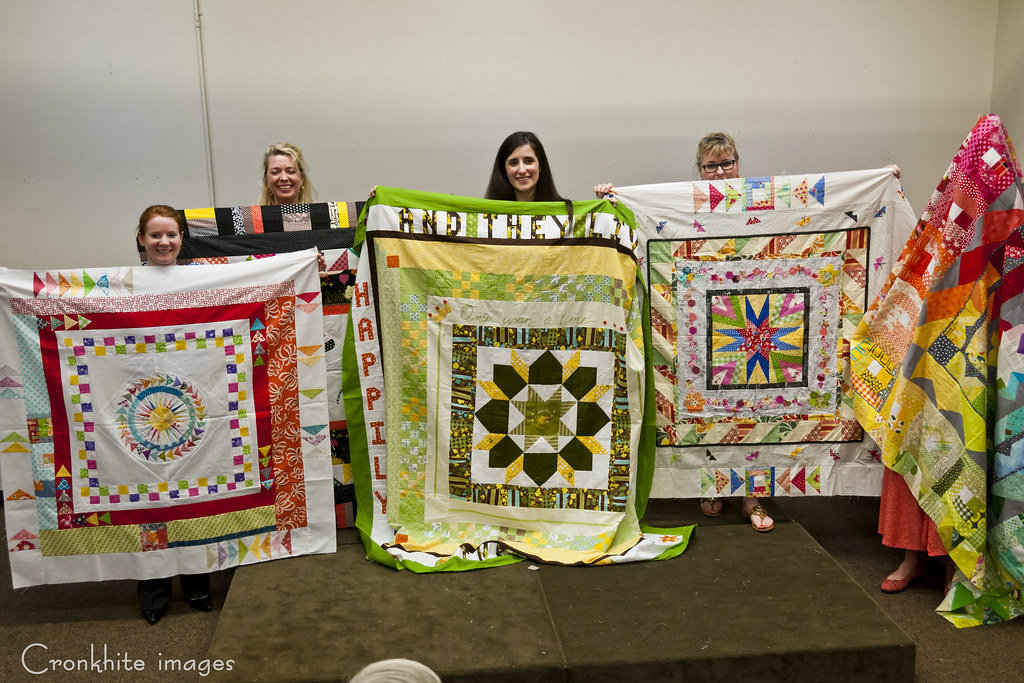 There were some truly amazing quilts at the reveal. You can see all of them in the Dallas MQG Flickr photostream.