The sun came out yesterday so I was finally able to get outside and take some pictures. The fabrics used are Bleeker Street by Michelle D'Amore and Chocolate Lollipop from Anna Maria Horner. I used a robin's egg blue binding.

I used scraps from the front to piece the back.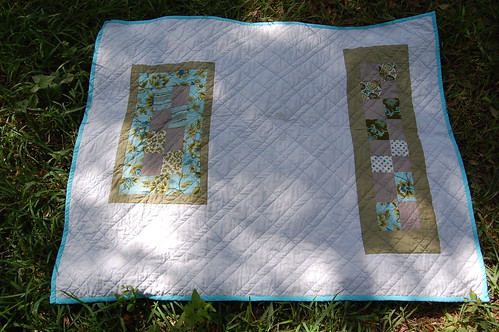 Dimensions: 36″ x 45″

Fabrics: Bleeker Street by Michelle D'Amore, Chocolate Lollipop by Anna Maria Horner solids from Bella Solids by Moda

Started: July 2009

Completed: July 2009
I used bamboo batting for this quilt and it feels really soft and nice after washing. It wasn't any different for quilting than the organic cotton I normally use and it's eco-friendly so I will definitely use it again.
My dogs enjoyed this quilt, too. They took turns posing on it for me.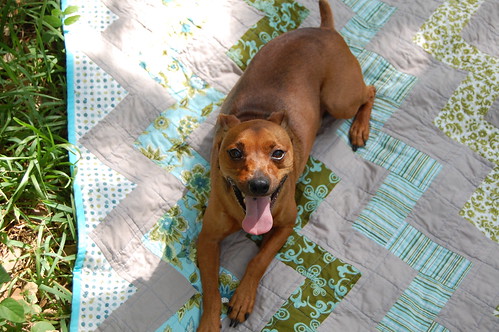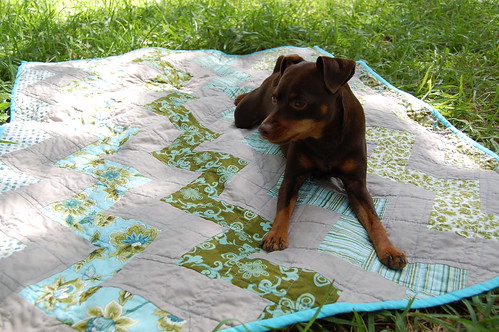 And then they had a fight: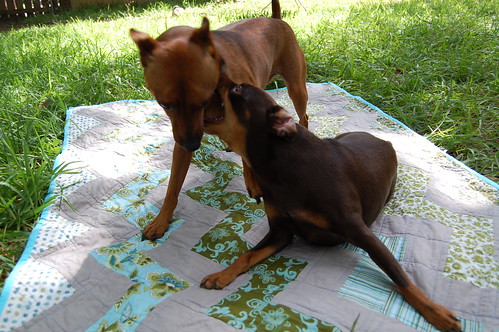 Don't worry! No miniature pinschers were injured in the making of this photo! They are professionals.