Finishing this quilt was a really nice feeling. I absolutely love how it turned out. The colors are just so happy!
Front: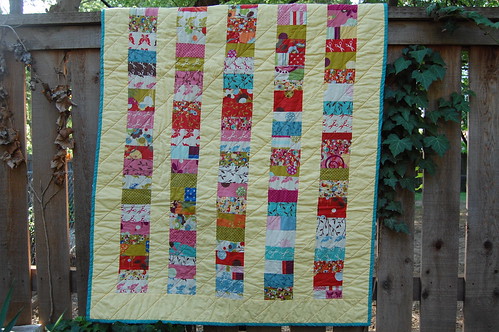 Back: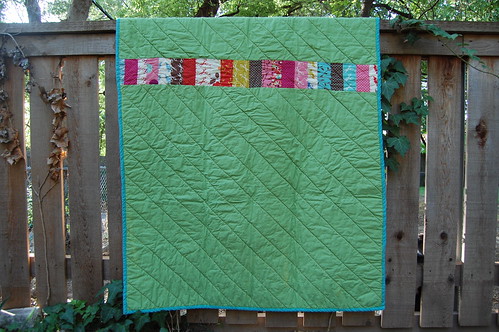 Dimensions: 60? x 60?

Fabrics: Wonderland by Momo, Bella Solids from Moda

Started: June 2009

Completed: July 2009
While I was taking these pictures, my neighbor's new puppy came over to investigate through the fence. You can just see her little black face in the center of this picture: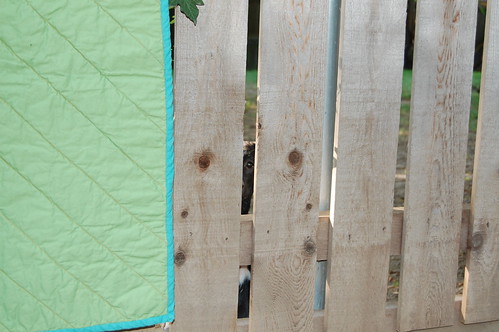 She's a cutie! I give her (and her big brother, a chocolate lab) treats through the fence so now she comes over to see me whenever I'm in the back yard.