I have a new nephew. He's about 6 lbs, chocolate brown, furry and he came from the Houston Humane Society. My sister Lori adopted him last Saturday. I haven't met him yet, but I love him already. I even made him a quilt to welcome him into the family.

A Heather Ross dog quilt for a dog. Seems fitting. This is my favorite block: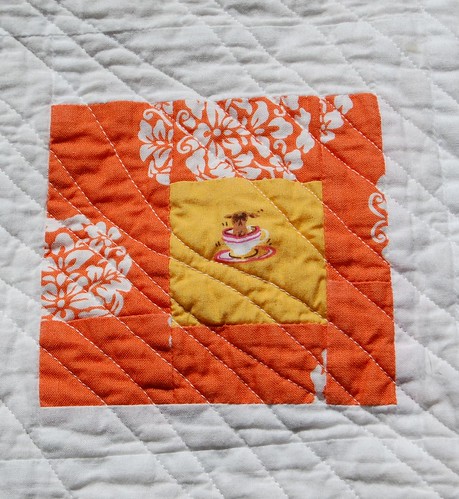 It's backed with chenille so Oliver will stay nice and warm while napping on the sofa. After being homeless on the streets of Houston, I think he deserves some spoiling.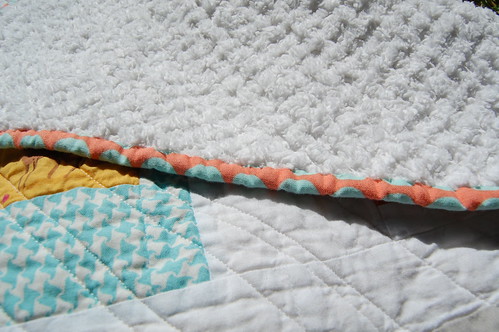 Moose tested it out for Oliver, just to make sure it's nice and soft.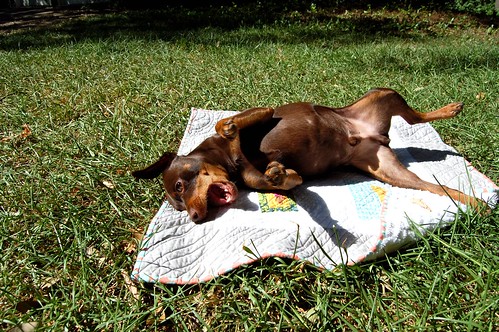 I think that's approval, don't you?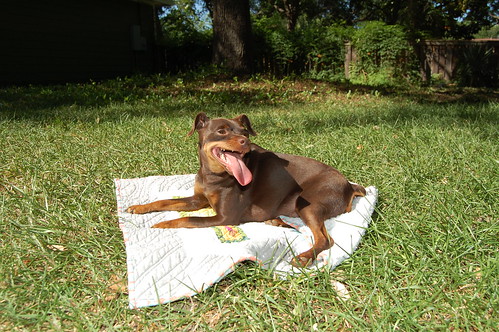 Dimensions: 24 x 24 in

Fabrics: Lightning Bugs & Other Mysteries by Heather Ross; Good Folks by Anna Maria Horner, Love by Amy Butler, Woodland Delight by Paula Prass, Summer in the City by Urban Chiks, feather and gray from Bella Solids by Moda

Started: June 2010

Completed: June 2010