On Fridays I like to get in a bit of fabric and/or thrift shopping. Yesterday I came home with some awesome finds. On the thrift front, I got a super cool bamboo-esque chair (similar to this one) that I can totally picture in Betty Draper's new living room.
It's just screaming out for some paint and an upholstered seat, isn't it? [$10]
I also found a vintage croquet set that needs a little TLC but is already super cute. [$7.50]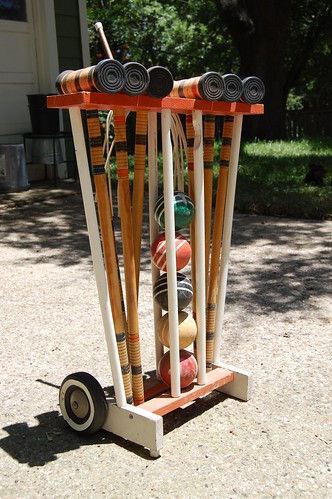 On the fabric front, I stopped in at Ruby Jane, a tiny shop that's mostly online but does have a brick and mortar for local shoppers. She had a bolt of what is probably my favorite fabric discovery in ages – Tasty Escapes from Michael Miller. I'd never even seen this print before. It's retro, cartoonish – very Route 66 and very adorable.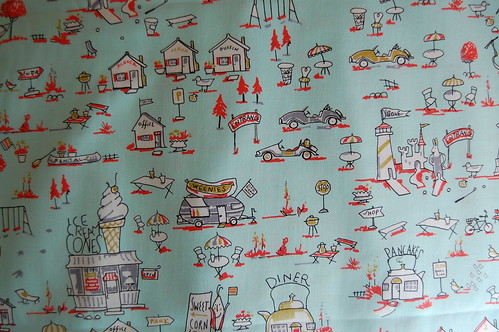 And finally…some more of the in-progress red + aqua string quilt: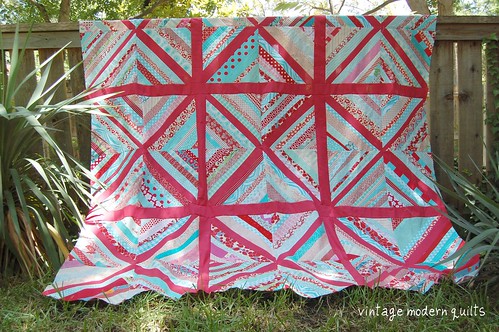 This quilt is enormous – 77″ by 77″ at the moment. I'm thinking of adding a 4 inch white border before I baste it. It's going to be muy grande.