This poor chair has been in my garage since June.
I picked it up at a consignment shop for $12. In spite of its disgusting condition, I knew it had cuteness potential. My husband was not very pleased with me for bringing it home since I already had three rescued chairs awaiting makeovers in the garage. He did say he liked this one best, though.
After lots of cleaning, a new seat + cushion, a bit of spray paint, and some fabulous fabric…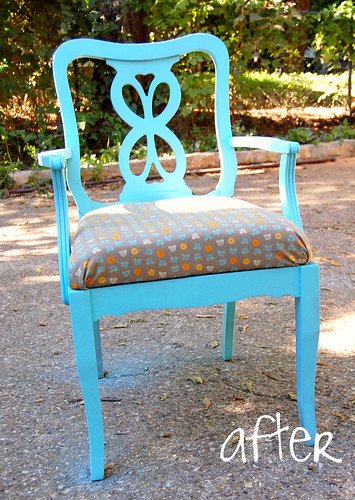 I think it's living up to its potential. I had it in my booth at the Urban Street Bazaar over the weekend and nearly sold it. To my secret delight, the buyer couldn't commit. So now it can live at my house.