It's only Tuesday and I'm already feeling a lot like this:
[Will in mid yawn on our bed, the cheeky animal]
Only three more days until the bazaar! I'm excited and ready to go but like every market I do, I wish I still had another week to prep. Tonight I'm getting lots of bindings sewn on…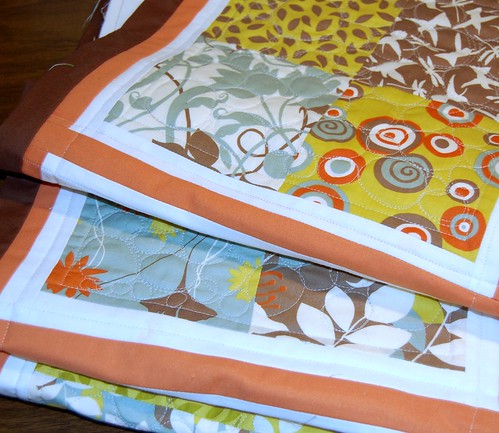 so that tomorrow I can relax a bit and hand sew the backs while watching some Netflix. I'll share a few more sneak peeks as the week progresses.