I should have spent the day working on my WIPs for the challenge. But the pincushion kit I ordered on Monday arrived in my mailbox yesterday. I couldn't not work on it.
Penny's pattern (buy one here) is complete genius. A tiny footstool pincushion?!?! Everyone needs one. I machine-pieced my hexagons, which probably wasn't the best idea in retrospect because my y-seams are definitely flawed. (Those hexagons are 1″ tall finished to give you some perspective)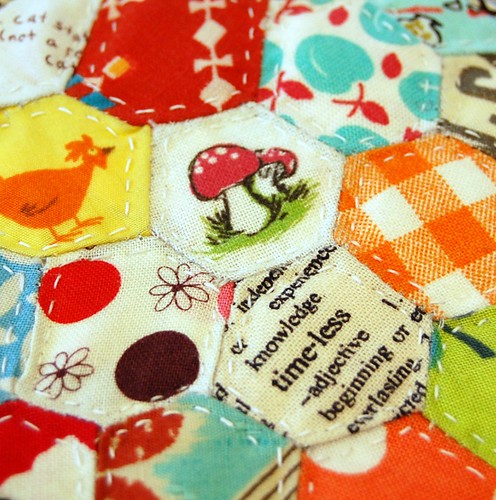 I thought about backing them with a bit of interfacing to make it sturdier, but then I thought…it's a tiny quilt. Why not quilt it? So I layered it up with some batting and handquilted around each hexagon. It makes the top really feel like a tiny upholstered cushion.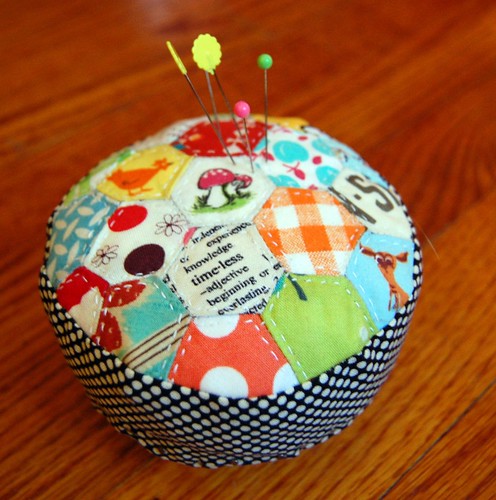 I love it so much! I'm going to take more pictures of it tomorrow when the sun is out again because these are not awesome. But I had to show it off! Well, done, Penny! This is one of the most enjoyable projects I've worked on in ages.