Giant Scrappy Blocks Quilt
Not a very creative name for this quilt, but giant scrappy blocks is what they are…These are 16-inch blocks made with some very favorite fabric scraps. There is a little bit of everything in there. The design is simple – eight 16″ improv patchwork blocks and eight blocks of varying sizes sashed with navy. I used a navy from my stash and it was the cheapest of quilting cottons from JoAnn's. Stretchy and thin and I wished I hadn't used it when I started basting. It was purchased from my pre-fabric snob era. If you are going to put a lot of hours into a sewing project, use the best materials you can.
I did a basic meander on the patchwork blocks and a fun free motion stem quilting patten on the navy + patchwork blocks. The variegated Auriful thread I used really pops on that navy fabric. The stem quilting was easy to do and it really makes an impact.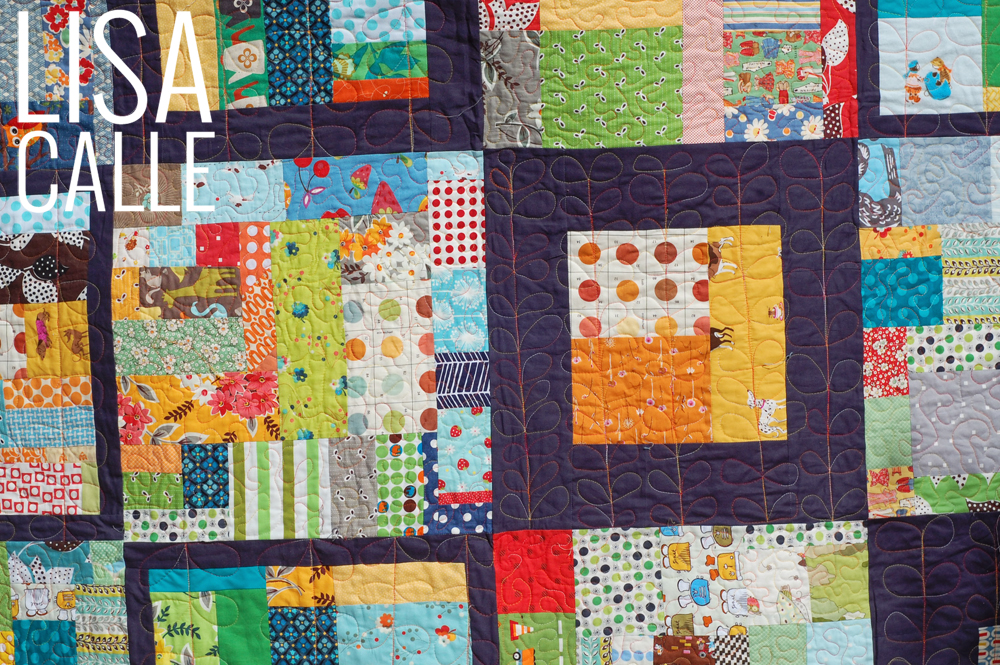 The binding is from Hope Valley by Denyse Schmidt.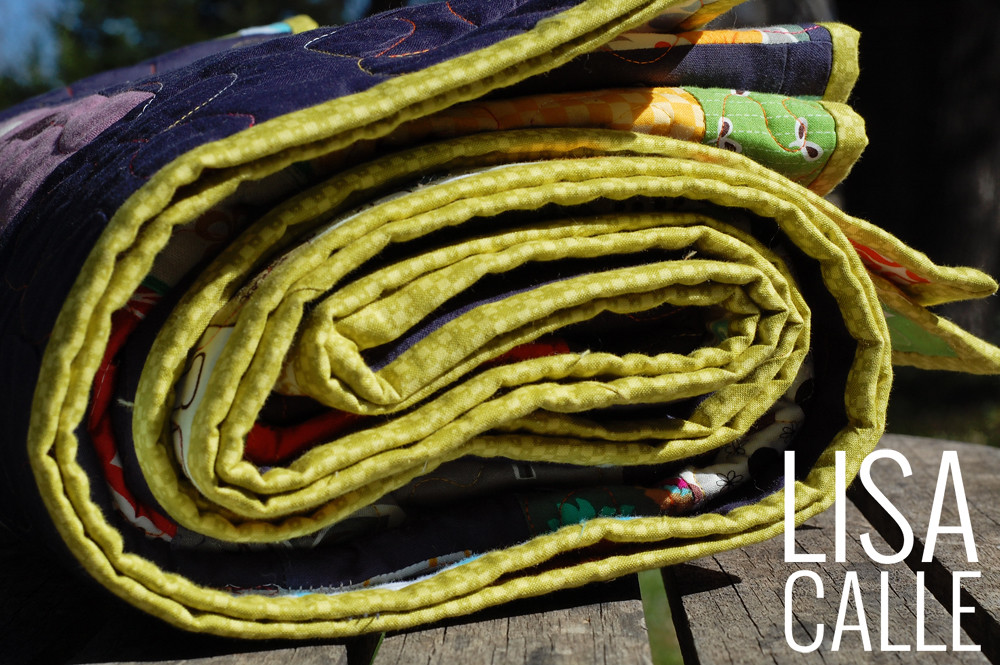 This is my first finish of 2013 so it's the first quilt to have one of my new labels from Spoonflower. I'm working on a similarly styled label that I'll make available for purchase. Not sure of the timing but within the next month or so.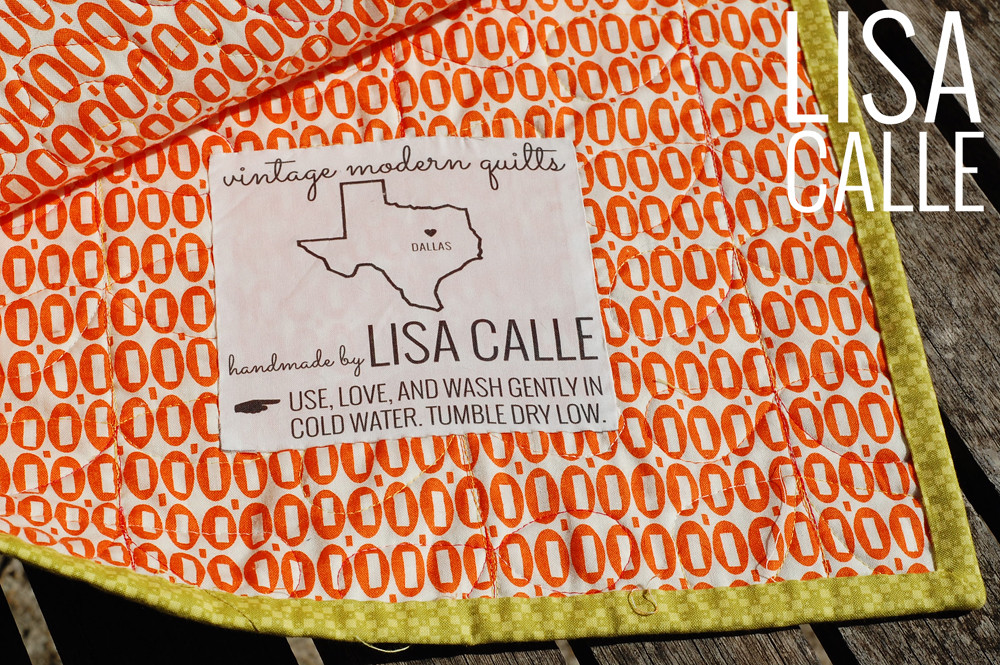 This quilt is popular with puppies and babies…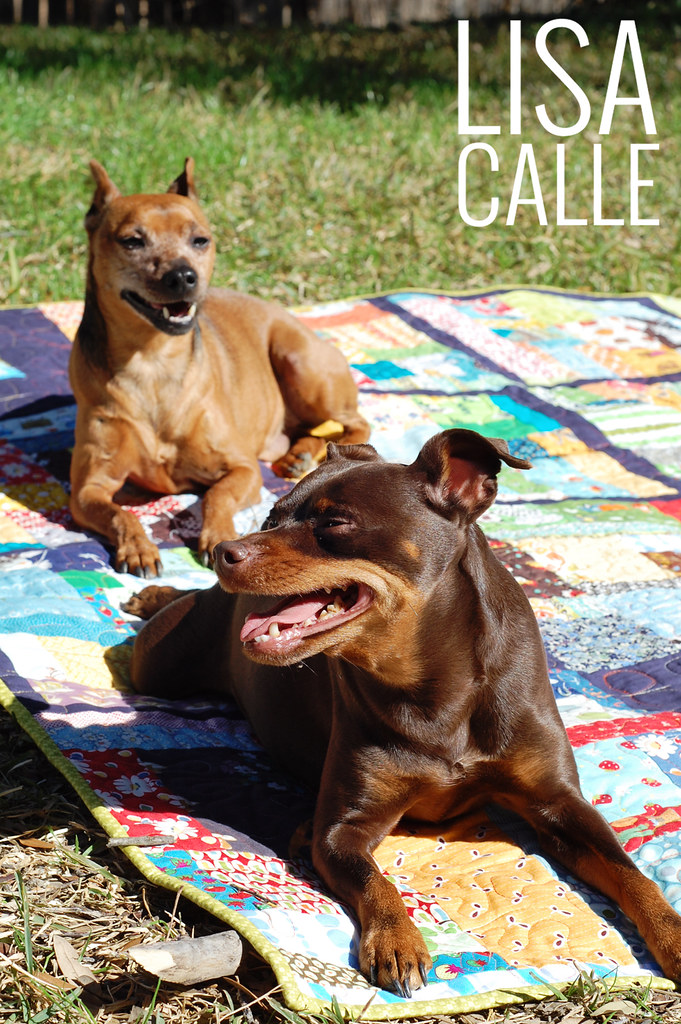 I made it for Ben, and he loves it. He likes to point at the different fabrics and ask, "That!" The owl print from Jenn Ski's Ten Little Things is his favorite. (But so is the lens cap.)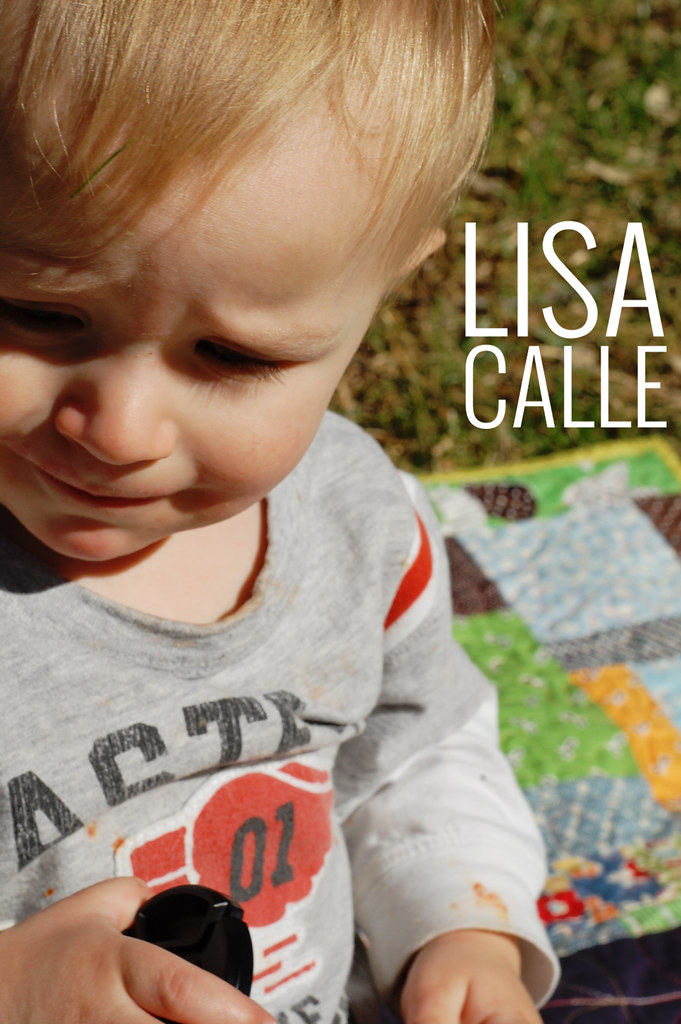 Dimensions: 65″ x 65″

Fabrics: Snippets and Pezzy Prints by American Jane, Dumb Dots from Michael Miller, Modern Meadow by Joel Dewberry, Bella Solids by Moda, Ten Little Things by Jenn Ski, Sherbet Pips by Aneela Hoey, Flea Market Fancy by Denyse Schmidt, Munki Munki by Heather Ross, Lush by Erin Michael, Dolce by Tanya Whelan, Hope Valley by Denyse Schmidt

Quilting Thread: Aurifil 50 wt variegated #4657

Started: August 2012

Completed: January 2013