I put my Green Tea and Sweet Beans quilt away for a long time after I last posted about it. For those who aren't familiar with the pattern,, it's one of Jen Kingwell's brilliant patterns with lots of handwork:
I'm at my parents' lake house for a few weeks and this project is perfect since I didn't bring my machine this trip. Here are all of my finished blocks so far: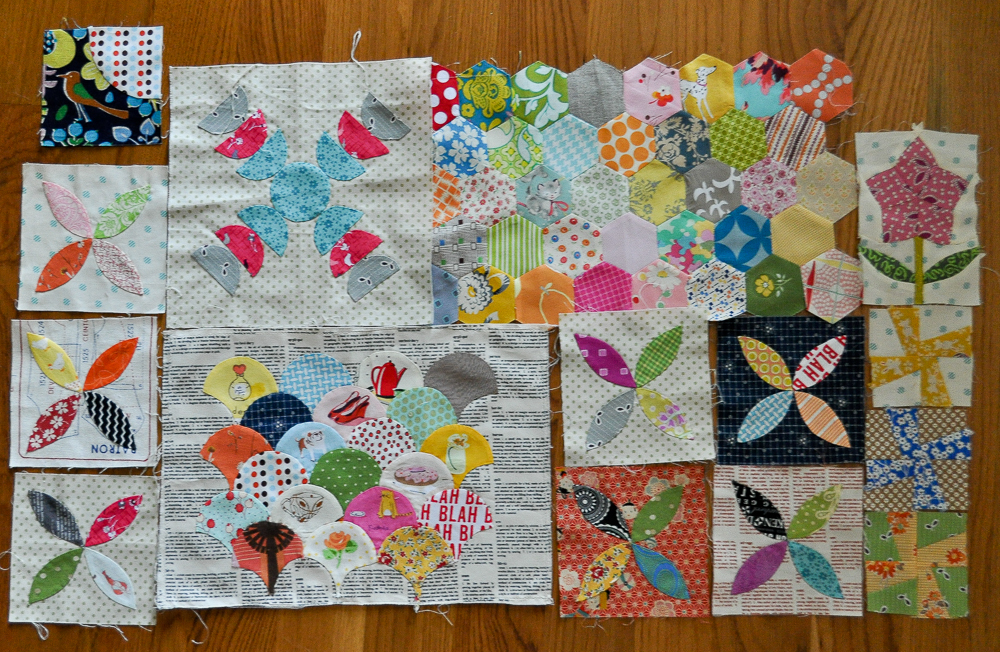 I am almost finished with the applique and I have several hand piecing blocks prepped to work on next. If you've never done any hand piecing, its more enjoyable than it sounds. Some of the blocks in this quilt could never be pieced on a machine (like the flower one on the upper right of the photo).. My process is a bit different from the template method she describes in the pattern book because I use my Silhouette Cameo to cut my template pieces from wax paper (read more about that process here).
I love Jen Kingwell's patterns and just signed up for round 2 of her Gypsy Wife Block of the Month through Amitie Textiles in Australia. Her fabric choices have that thrifted/vintage look that I love. Nothing looks like it was purchased to make one quilt but rather collected over time.
What summer projects are you working on?