This quilt is for a sweet baby girl named Micah (not so much a baby anymore! She's one year old now). Her parents are friends of mine from college. They live in Austin and their taste is modern, hip, and maybe a little bit whimsical (check out Micah's stylish nursery). I stayed away from the traditional baby girl look with cuteness overload and lots of pink. The color palette is soft and feminine, but not too juvenile.
I used little pieces of some favorite prints – precious bits of Heather Ross's long out of print Munki Munki and some of her more recent Far Far Away 3 line. There is also some Melody Miller and Flea Market Fancy.
I quilted it with an overall stipple and tiny pebbles on the print squares.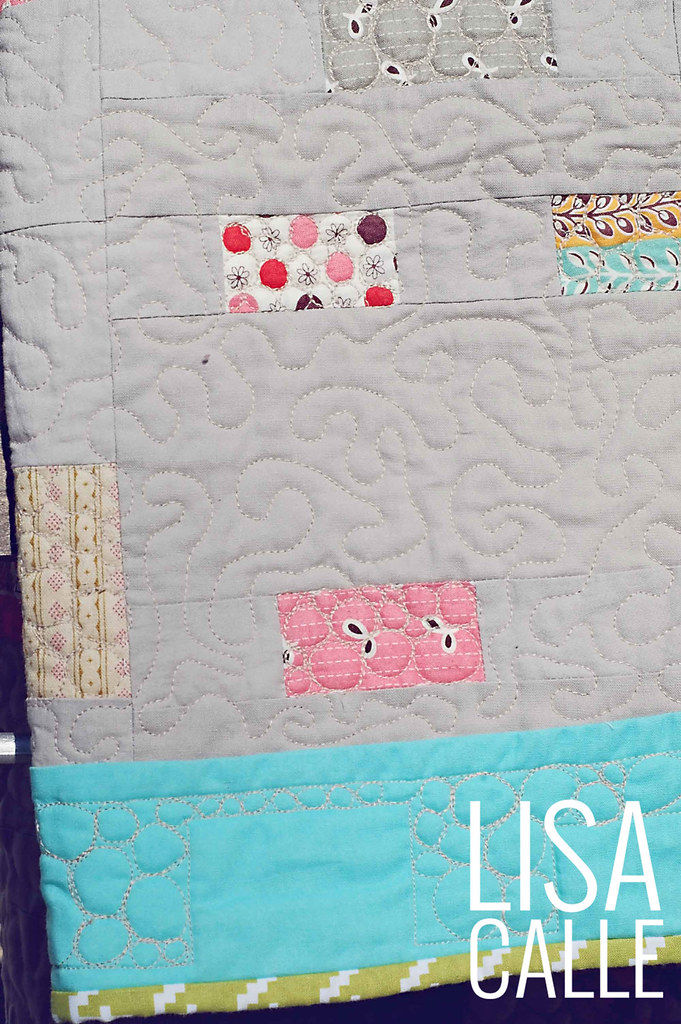 The binding is green and white houndsooth by Paula Prass (Summer Soiree from two or three years ago).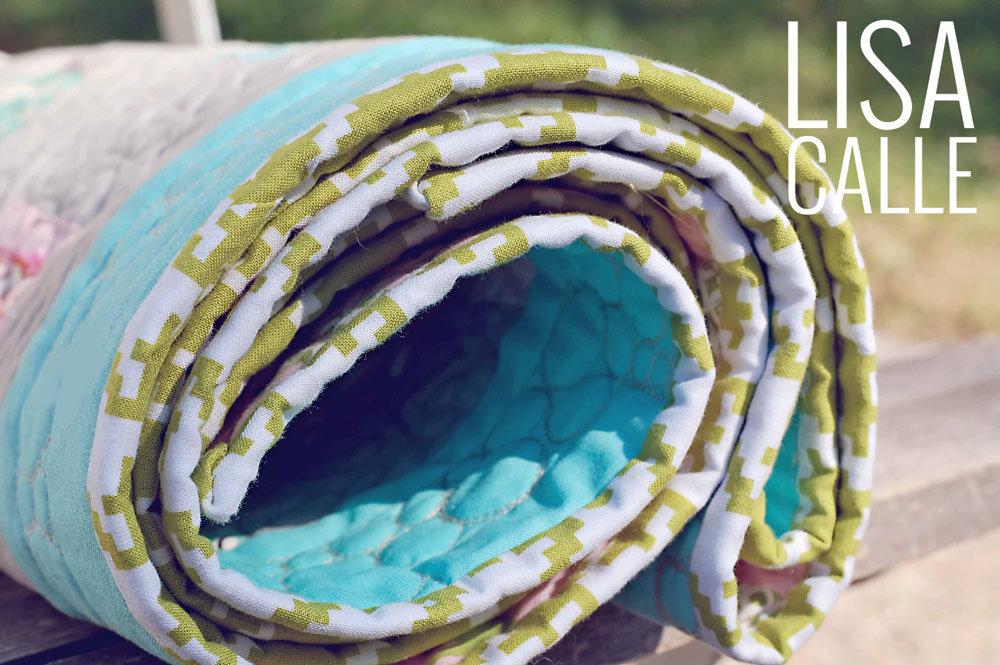 It took me ages to make this quilt because I was just not sewing much last year after my son was born. I'm glad its finished so I can mail it to its new home. Happy first birthday, little Micah!
Dimensions: 40″ x 32″

Fabrics: Ruby Star Shining by Melody Miller, Munki Munki and Far Far Away by Heather Ross, Flea Market Fancy by Denyse Schmidt, Bella Solids from Moda Fabrics, various Japanese import prints, Summer Soiree by Paula Prass.

Quilting Thread: Aurifil 50 wt #2600

Started: March 2012

Completed: January 2013