Giant star quilt has been on my "want to make" list for a while now and a pile of leftover green and blue jelly roll strips was the perfect starting point. I sewed the strips together in a mostly rainbow array (pretty sure a few of them got out of order) and trimmed to about 36″ square.
I used the same basic technique for wonky stars just on a larger scale. I wish I'd been more careful with my star points as some of them were cut off when I squared up.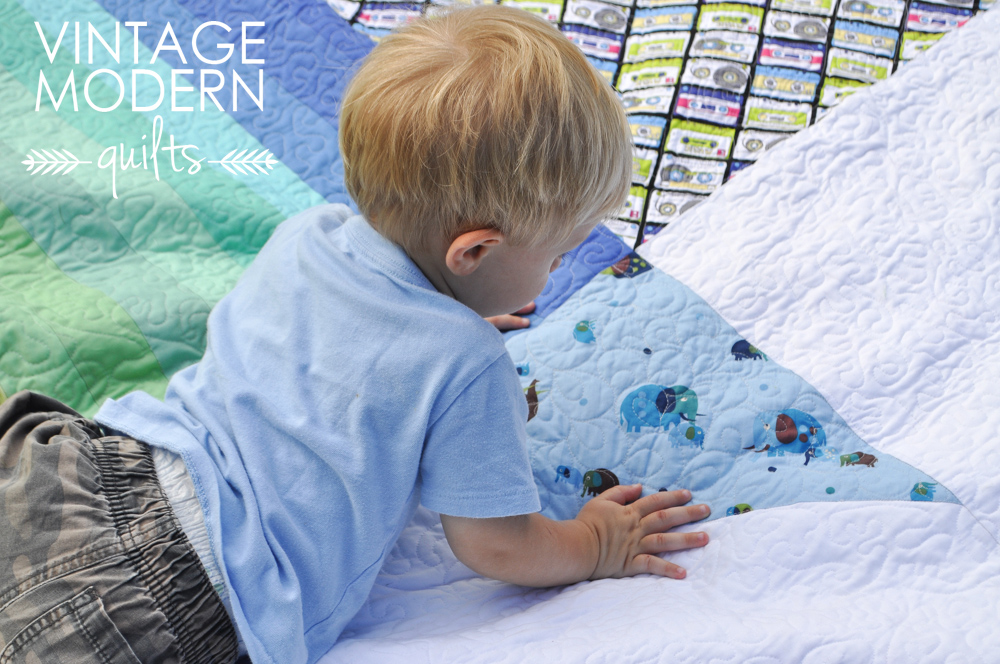 This quilt was a good stash-busting project. I used half yard pieces to make each star point and had a good chunk of each fabric leftover for my scrap bins. Several beloved prints like those cute Alexander Henry elephants went into this quilt and I like seeing them in a finished project. Its so much more satisfying than having them folded on a shelf. (I'm trying to overcome my hoarding tendencies. Sometimes after using a cute fabric in a quilt, I search for it online to replace it in my stash. Must. Not. Do. That.)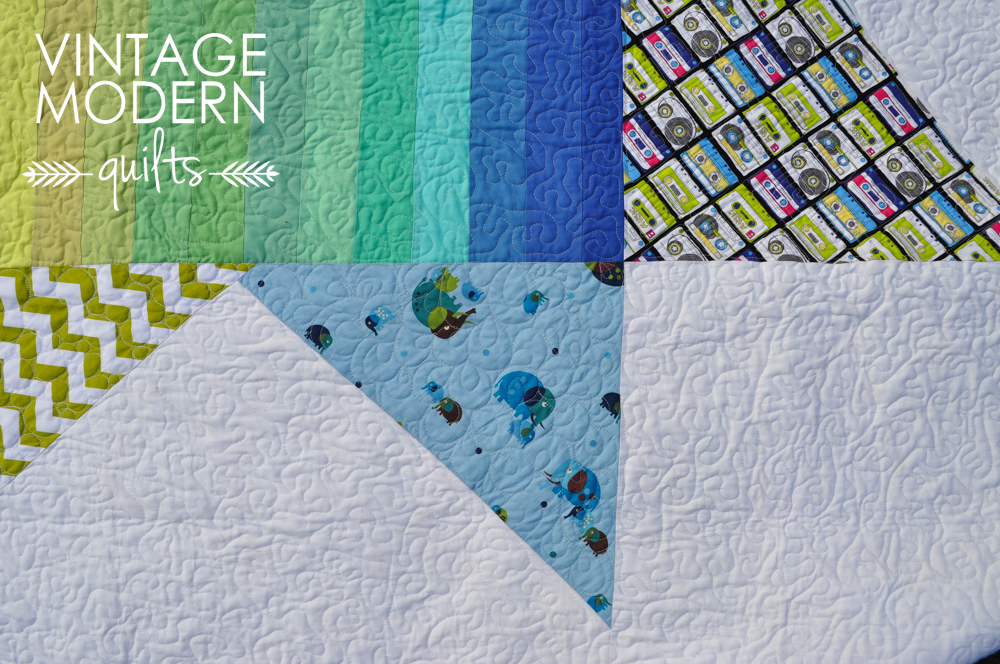 The quilting on the white fabric is a basic stipple. I did various free-motion quilting patterns in each star point – swirls, seed pods, pebbles, squares, shells…You honestly can't see much of the quilting on the darker prints but I enjoyed the exercise at least.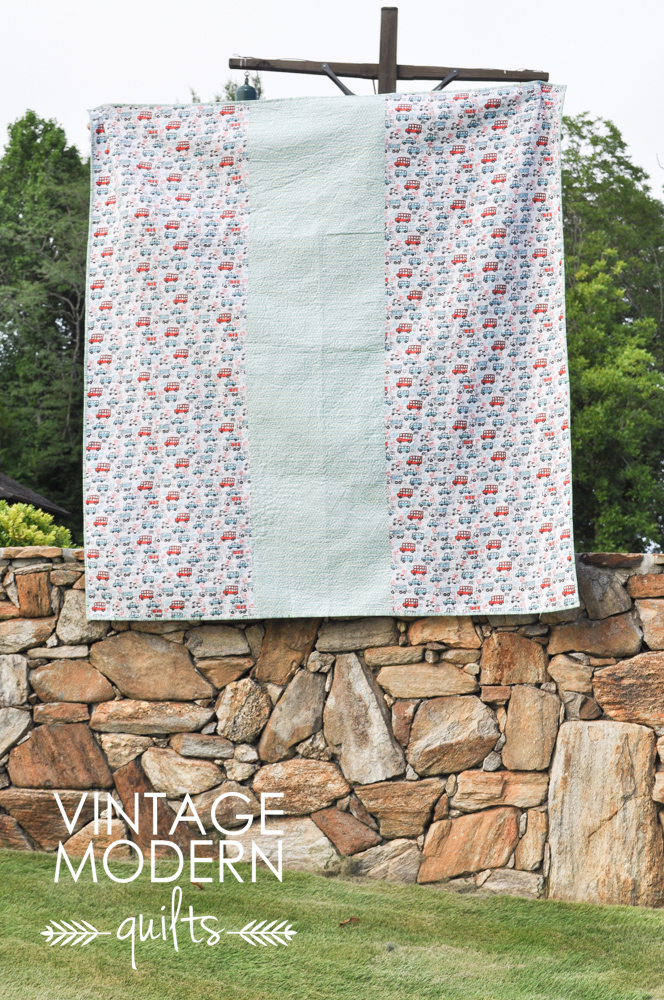 The backing is a mix of Pezzy Prints by American Jane (that should be made in wide backing, don't you think?!) and a flannel print from JoAnns.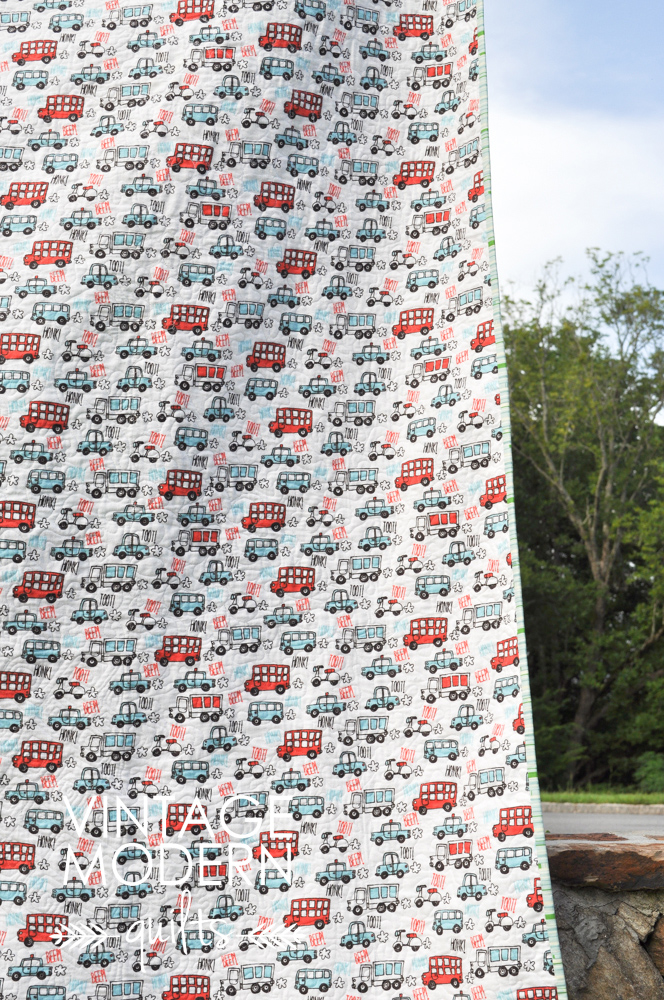 The flannel is really cute and I hope it holds up over time (and washes up nicely. Is that too much to ask for? Probably. Damn you, JoAnn with your cute but cheaply made fabrics.)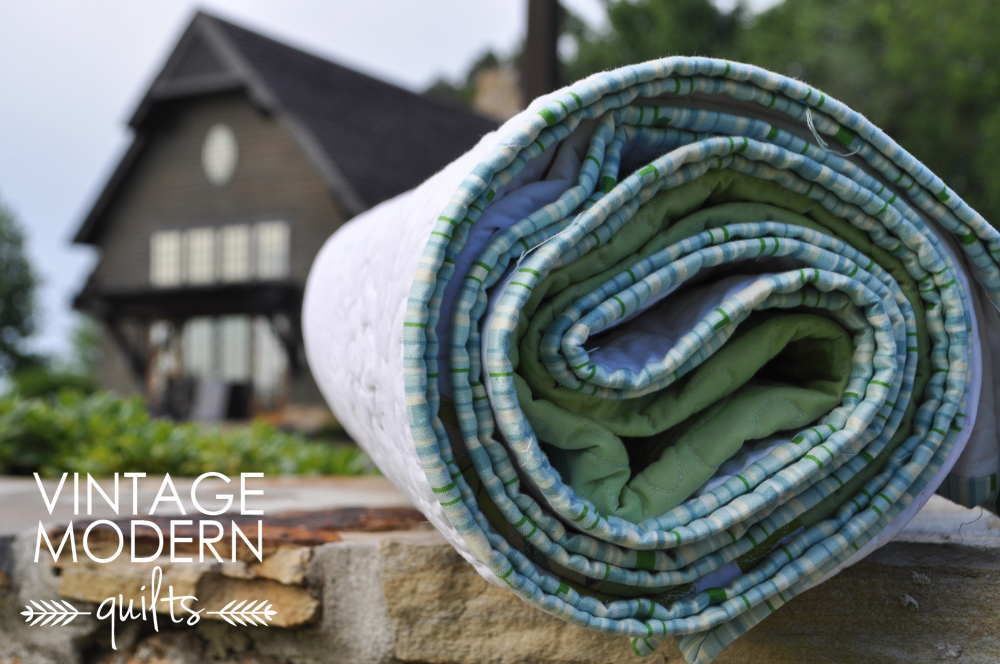 The binding is a blue/green stripe from Nicey Jane by Heather Bailey.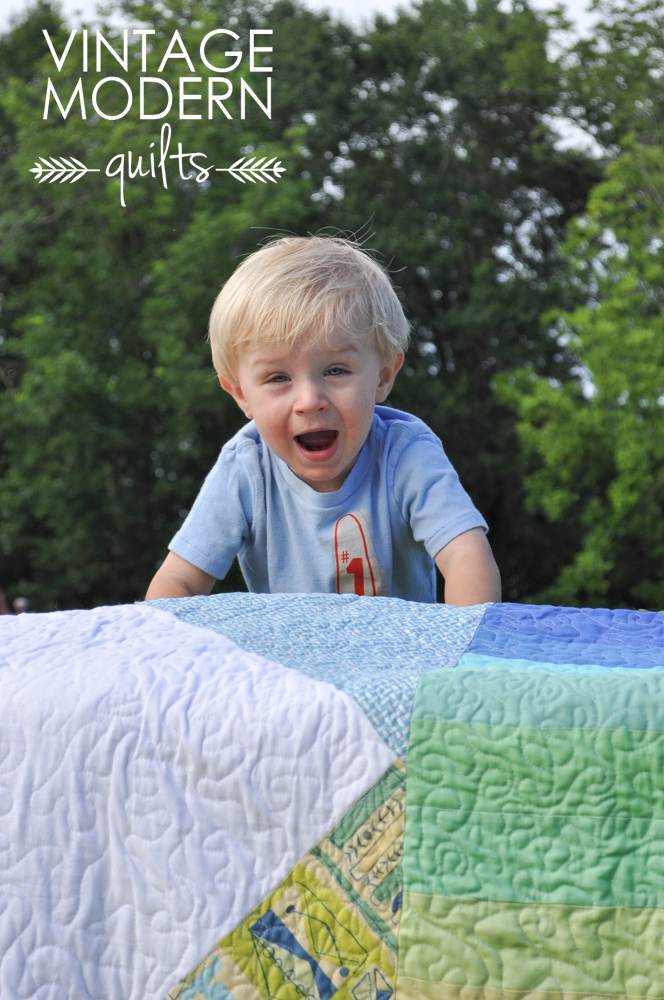 This is yet another quilt for my son Ben and he loves it. He's got a thing for quilts. He even knows to say quilt instead of blanket. A very important distinction for the child of a quilter.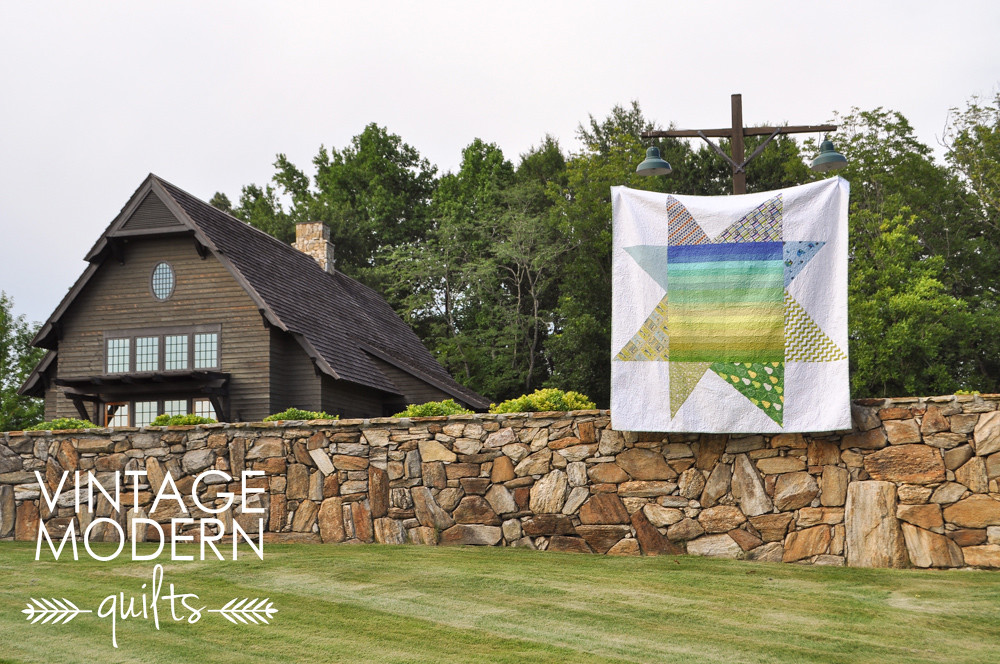 I took these photos on one of my last days in Alabama at a spot called Russell Crossroads which is just a short drive from my parents' place on the lake. It's a really beautiful location for taking photos and my parents make great quilt models. No hands, heads, or feet visible and the quilt is pretty straight. They've helped me with quilt photography a couple of times in the past and their shenanigans always make me laugh. My dad thinks they should be paid a hand model rate but my mom says they're just glorified clotheslines.
Dimensions: 77″ x 77″

Fabrics: Bella Solids by Moda Fabrics, Kona Solids, Mix Tapes, Pears, and Day in the Life from Robert Kaufman, Elephants by Alexander Henry, Chevron by Paula Prass, Katie Jump Rope by Denyse Schmidt, Nicey Jane by Heather Bailey. Backing is Pezzy Prints by American Jane, and flannel from JoAnn Fabrics.

Quilting Thread: Aurifil Cotton Mako 50 wt 2600 and 2024

Started: November 2012

Completed: July 2013