My lovely long vacation at the lake is over. I'm officially back at home this week and it has already been a bit of a kick in the pants with something planned every day through the middle of next week. Teaching, designing, working, socializing, and speaking at the Dallas MQG meeting (tomorrow night at Half Price Books on NW Hwy. 7 pm)…But how awesome is it that I am doing all of those things and staying home with my little munchkin every day instead of working for the man? Pretty awesome.
My husband came home two weeks before Ben and me and I was impressed at how tidy the house was kept in our absence. He's a better housewife than me. The two of us rapidly turned our spaces into utter chaos. Ben's tools of chaos and destruction are books and toys and poky plastic things.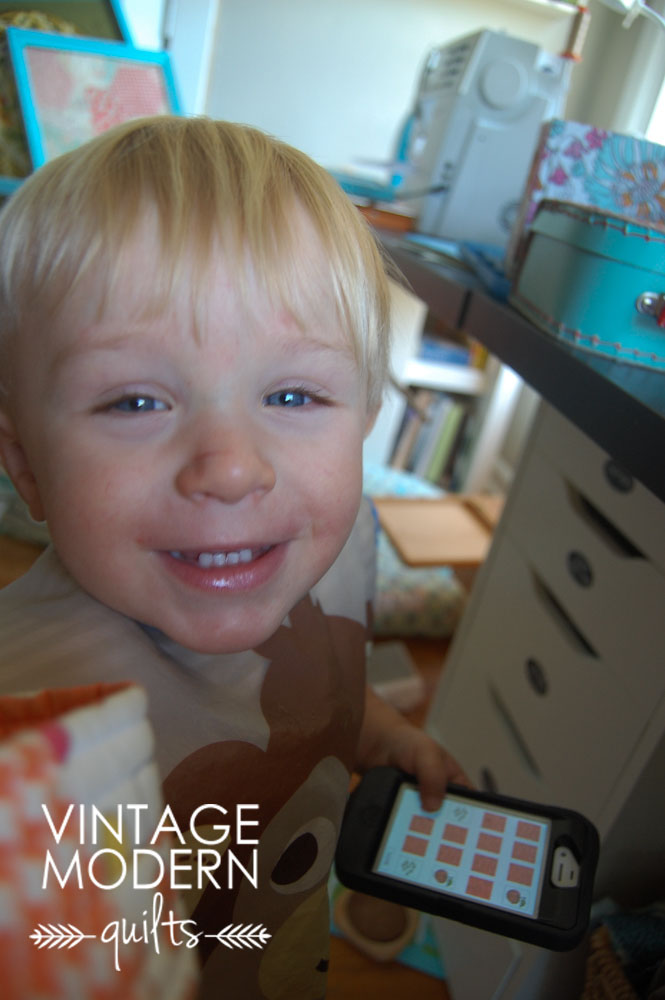 My chaos is fabric and paper and patterns.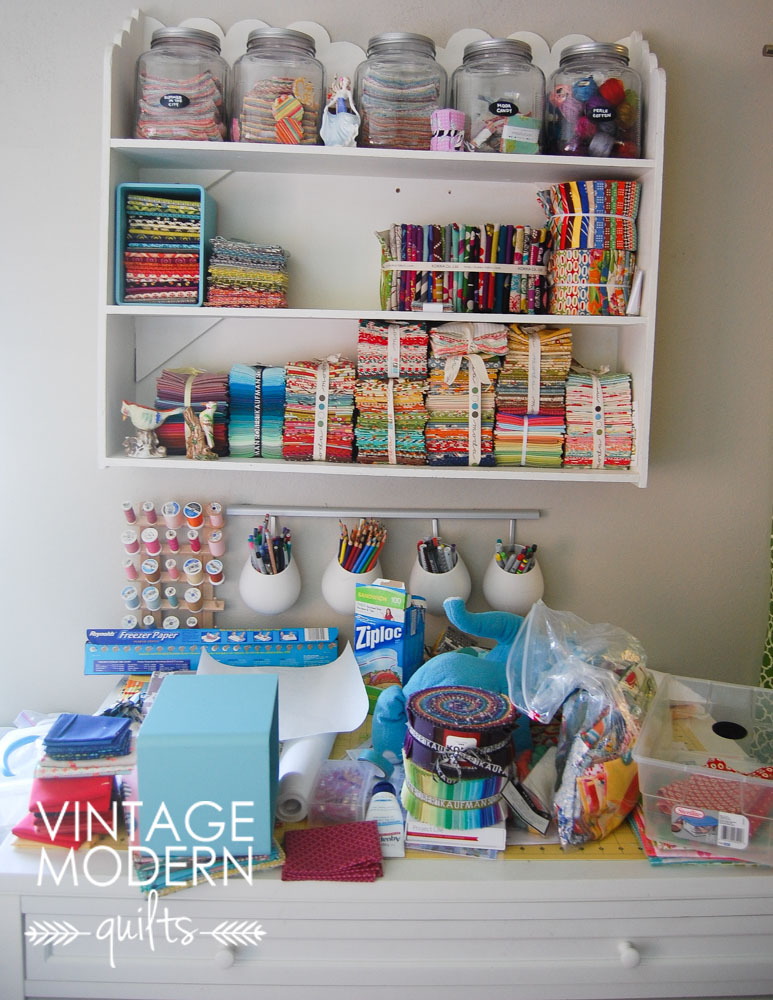 The chaos comes not only from the obvious sources of working/designing/quilting that happens in my sewing room but from organization itself. I always seem to be stuck in some state of partial organization.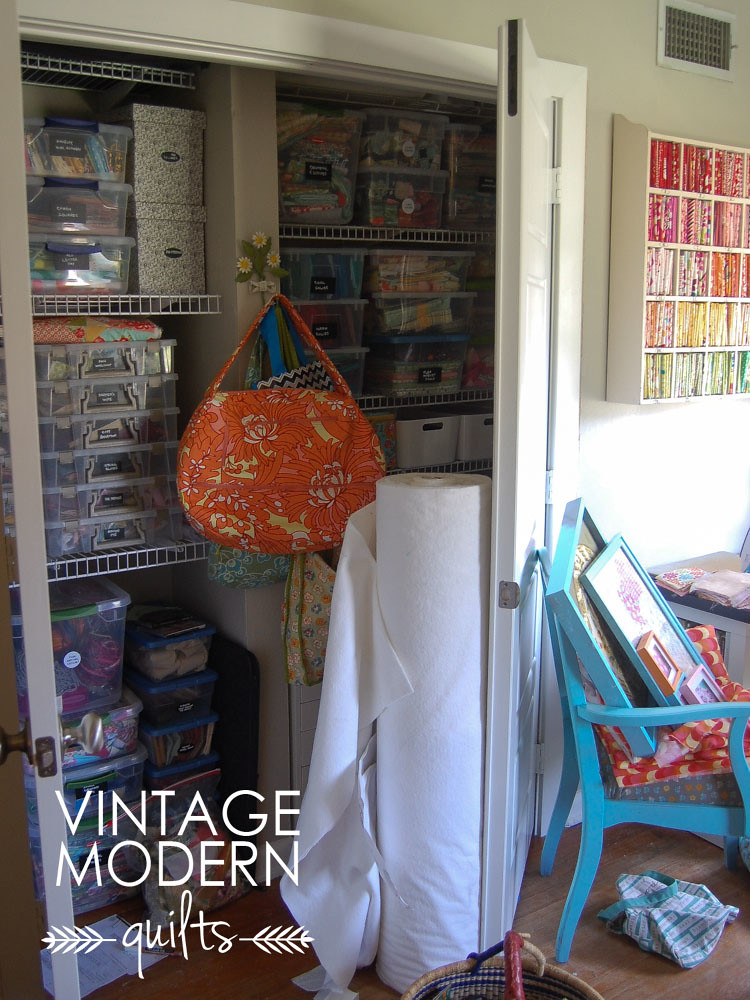 There's a plan and some stages of execution, but I lack the focus/energy/time for completion. Organization creates mess! Did you know that? Organization Creates Mess. It's like a law of physics.
I added a long-desired second fat quarter storage shelf to my sewing room this week. It's above the computer in a space previously occupied by arty quilty things. I needed the storage more than I needed the arty quilty things.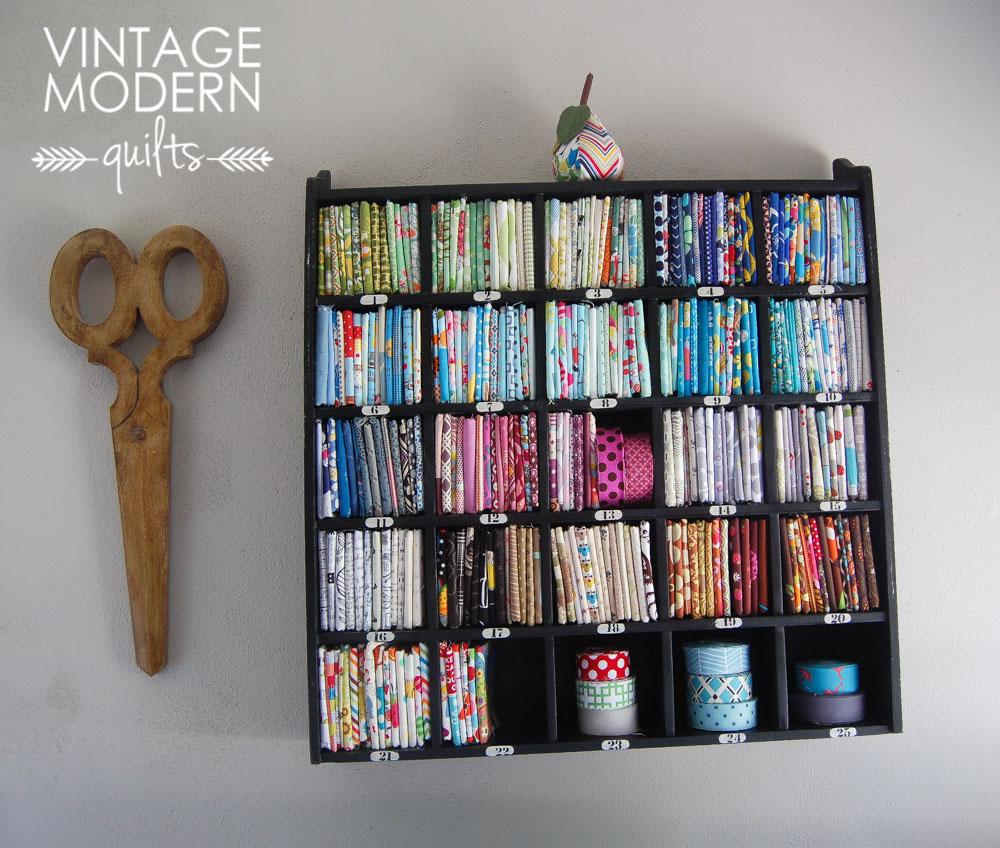 It's another Pottery Barn Cubby Organizer to match the one I bought a few years ago.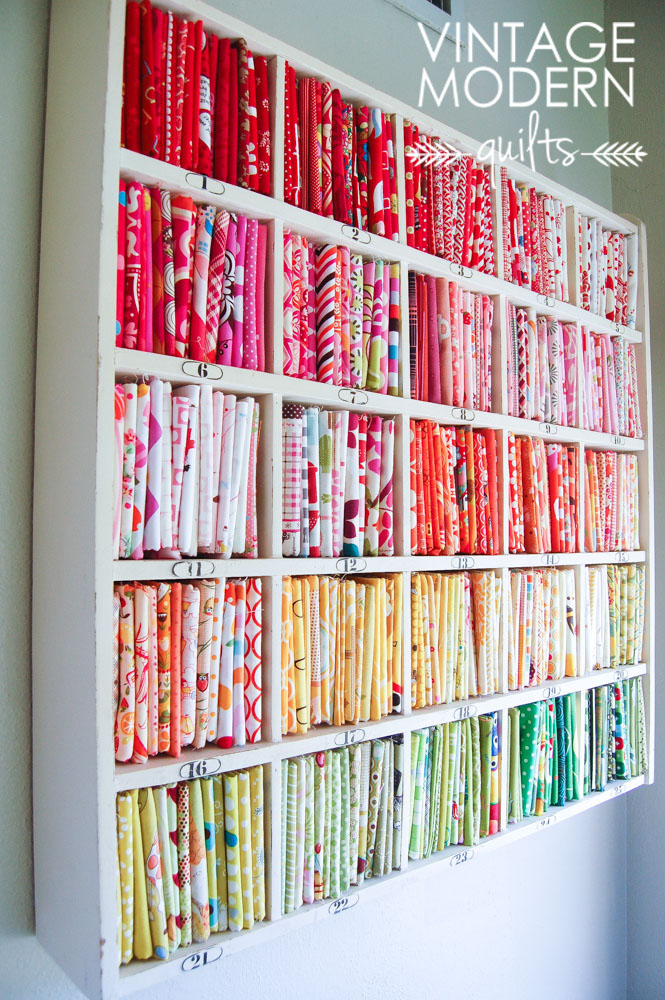 They don't make the cream version anymore so I begrudgingly went with black and now I like it better than the cream one. My plan was to hang them side by side so my rainbow of fat quarters would be continuous.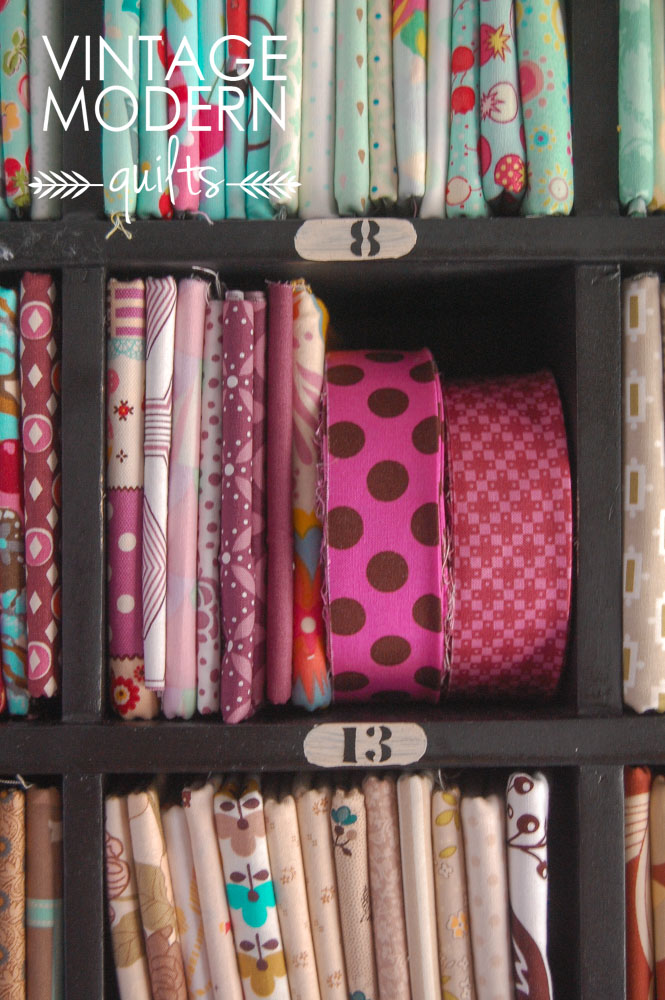 The Hubs said he didn't think that would look right. I think he was not actually all that concerned about the aesthetics but more with having to measure and hang two of them.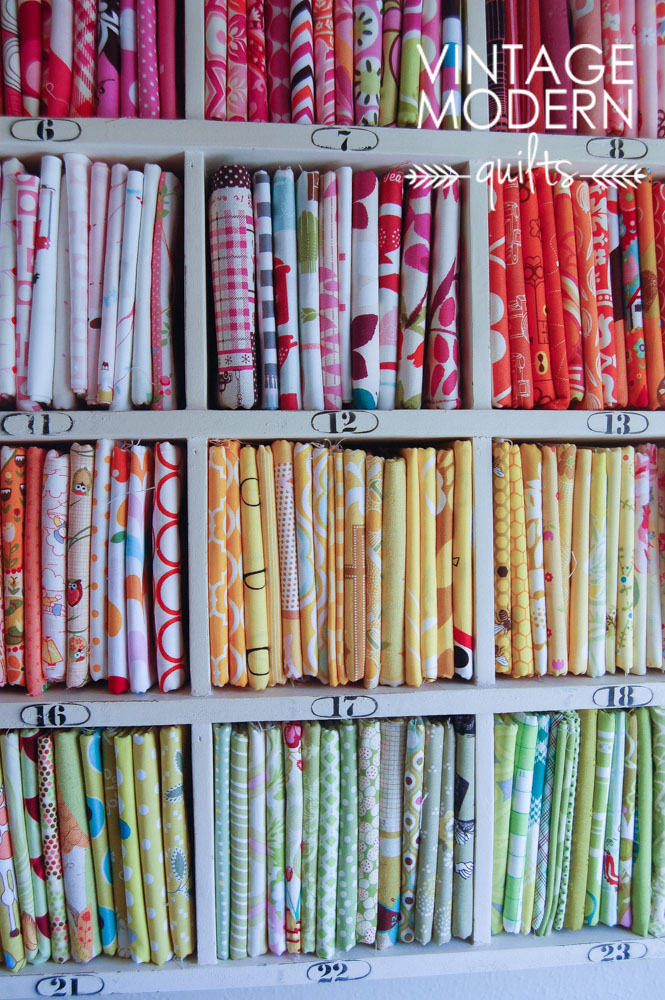 Can't blame him since I hung exactly zero of the shelving units in our entire house. But I just might outsmart him and get a second black one and then have him hang them black-white-black on the opposite wall. Better let him have a few months off DIY first though (he just built a super awesome loft bed for our son.)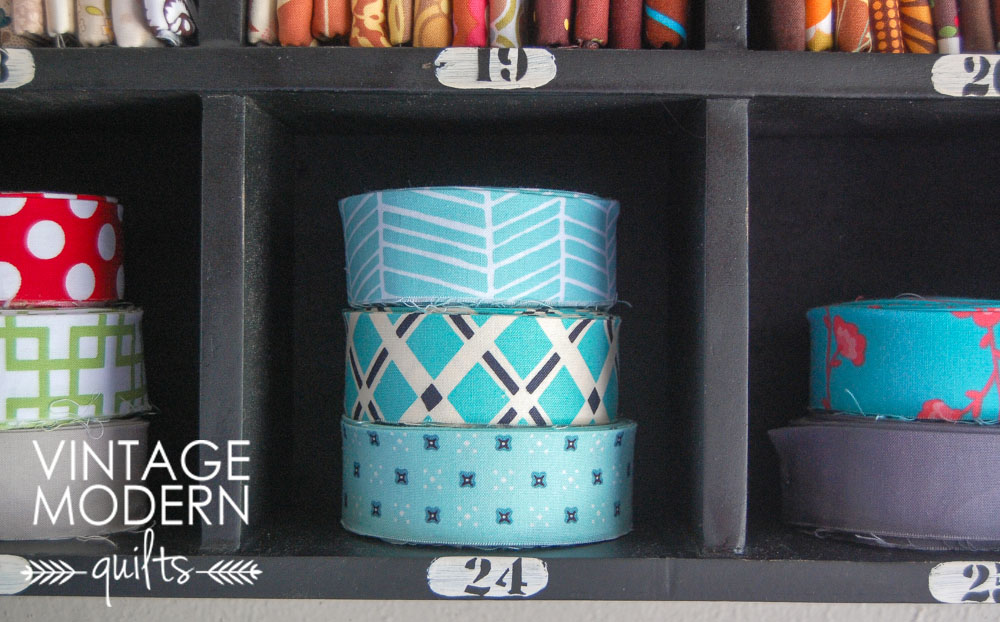 Plus I'll need some more fabric to fill up a third one.