This quilt has been a long time coming! It's fitting that I'm just now finishing it as Amy Butler's Belle fabric line has been reprinted.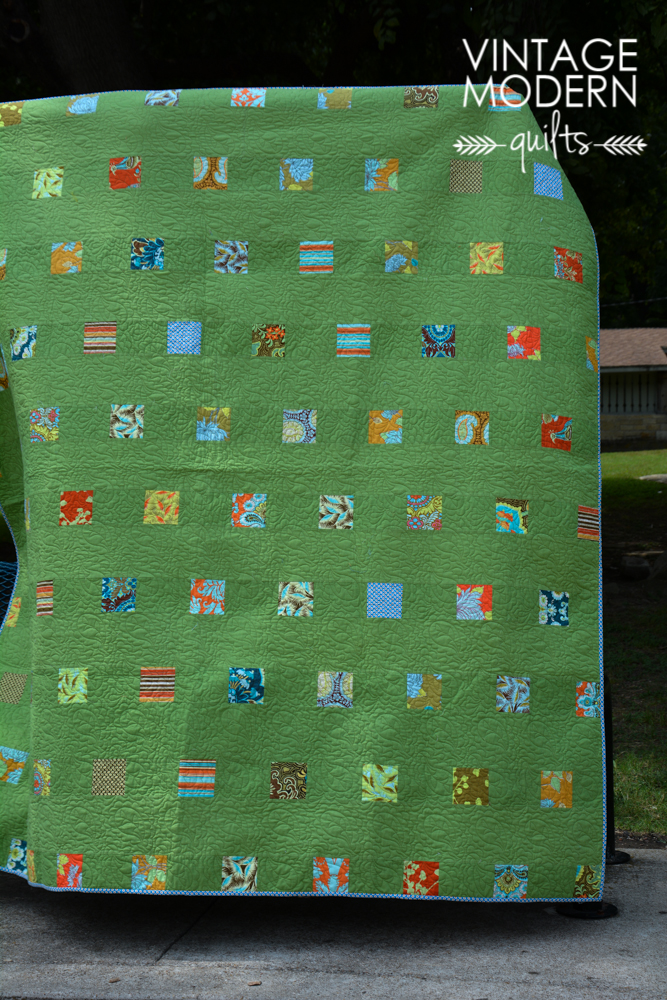 The design of this quilt was largely influenced by the scarcity of Belle fabric when I was piecing this in 2010. I had yardage of various prints but didn't want to cut them up and I found a couple of charm packs (slightly smaller than the standard 5″) on Etsy.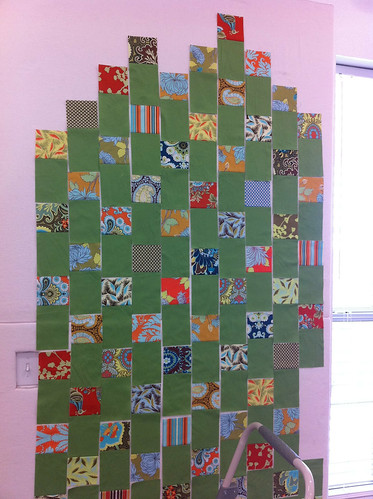 I started this at the very first Dallas Modern Quilt Guild retreat in 2010. You can see it up on the design wall at Compass Centre above. I sewed the columns with the prints first and then added wide bands of sashing.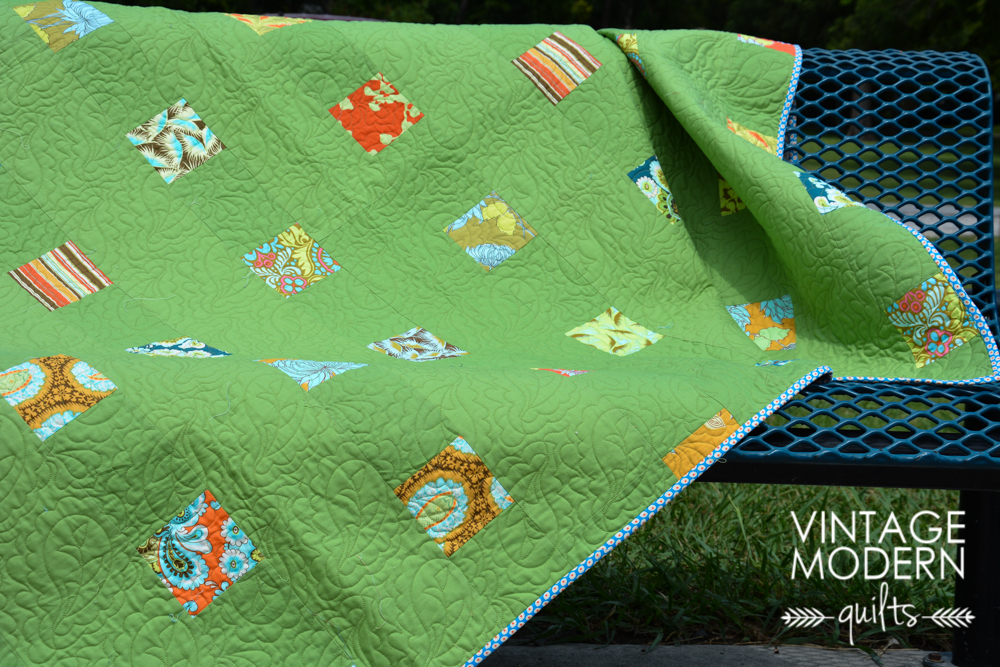 I wanted the fabric to float on the grass green background as little pops of color (and I wanted to really stretch that charm pack!). Michelle Kitto of Urban Spools quilted this for me using a paisley design that echoes one of the Belle prints. That paisley was her suggestion and I absolutely love it. It adds so much texture and artistry to a very simple quilt.
I saved my yardage for the back of the quilt and pieced it Boho style (like I teach in my Boho Patchwork workshop).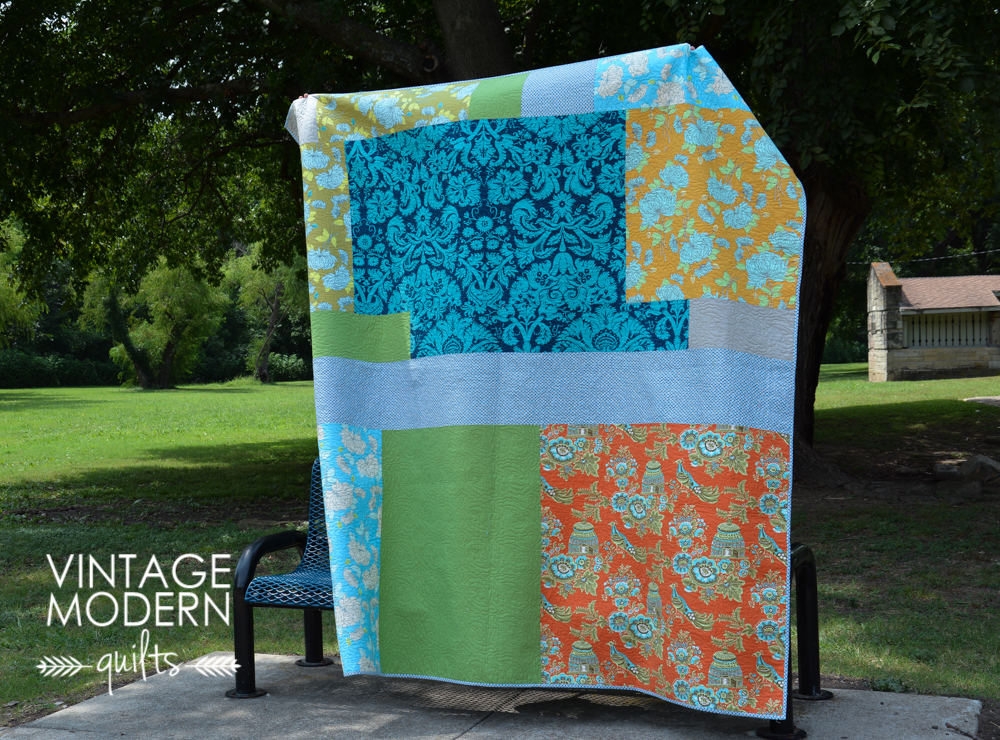 It's possible that I like the back more than the front.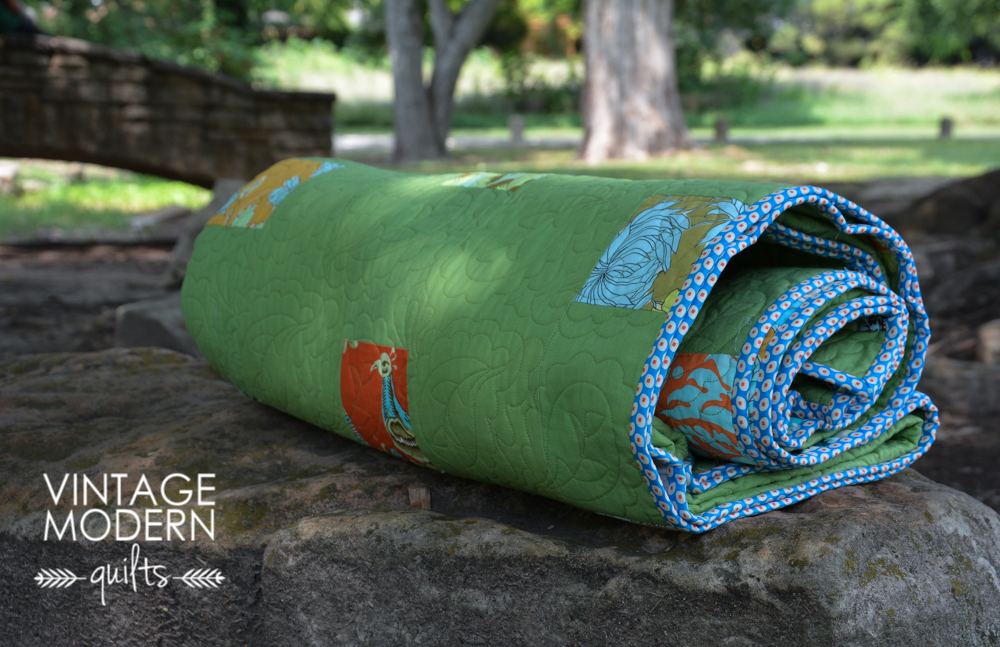 Dimensions: 85″ x 85″

Fabrics: Belle by Amy Butler, Background is from Bella Solids by Moda Fabrics (Grass | 9900-228)

Pattern: Lisa Calle original design/backing uses my Boho patchwork method

Quilting Design: Paisley, quilted by Michelle Kitto of Urban Spools

Quilting Thread: Superior Thread

Started: November 2010

Completed: July 2013