UDPATE: The giveaway is now closed. Winner announced here.
About a week ago, my blog was hacked. I was really, really bummed. I even cried. Not because a year of blogging is such a loss in the scheme of things – I'm no Proust – it was the meanness of it that hurt my feelings. Why would someone target a quilting blog? I have no answers for you, but if you have your own self-hosted WordPress blog, back it up ASAP.
My first year of blogging is all gone so I'm starting over. It's actually almost exactly one year to the date since I finished my first quilt. Things are going to be a little bit different around here. You may have noticed a new name + a new url. I picked my previous blog name (Sophia Aster) sort of randomly last year because it was old-fashioned + cute but a year of being called Sophia took a little bit of the shine off the cuteness. It's going to be Vintage Modern Quilts from here on out. I'm pretty confident no one is going to think that's my name.

To celebrate new beginnings, I'm having a giveaway. Enter in all the usual ways – leave a comment, follow me on Twitter, or subscribe to my blog. (If you already subscribe, update your feed. That still counts as an entry!) If you leave a comment, tell me about your blog or your favorite blog so I can build my blog roll back up!
Here is the prize: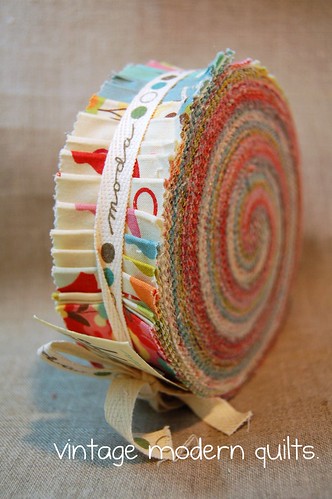 A Wonderland honeybun! This is an awesome collection that is now out of print. I've made three quilts from it so far and it's one of my absolute favorite collections.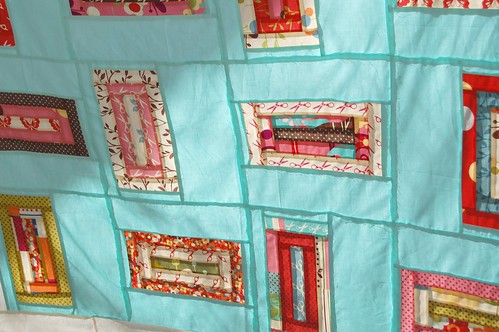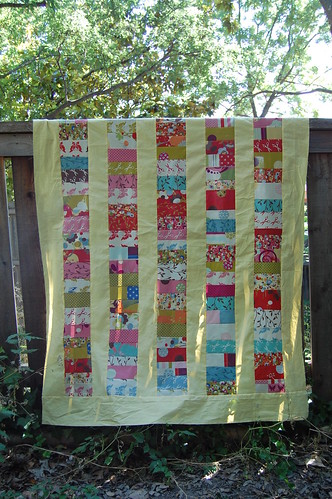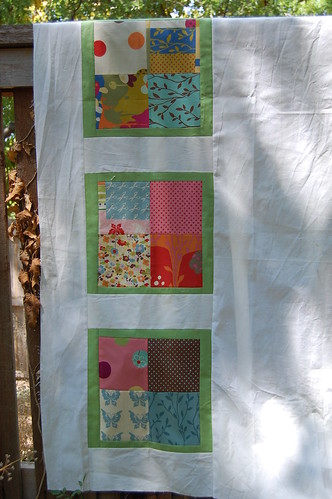 Comments will close on May 15 at midnight and a winner will be randomly selected. Please help spread the word!

——-
FYI: If you have a WordPress.com blog (your address has wordpress.com in the name), your site isn't likely to be hacked. They're only targeting self-hosted blogs. But you should probably turn off user roles (more info here)