If you have found this page via Pinterest, please read! This was originally posted in August 2013. I do not sell kits for the items shown below. Links are provided for the Etsy shops where these kits were sourced There are many other shops selling chenille squares on Etsy and Ebay if those listed are no longer in business.
As if my love of fabric isn't bad enough…I have developed a new textile crush.
Vintage chenille!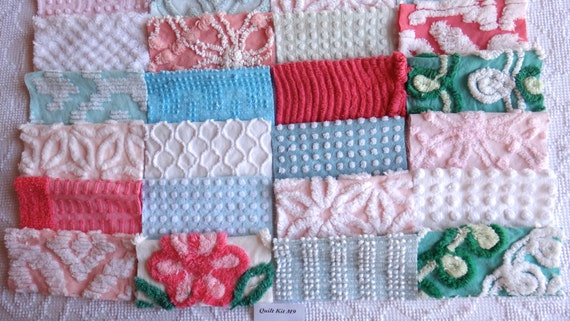 Years ago, I found a plain white King size vintage chenille bedspread at a flea market and used it in many baby quilts.. It was perfect for backing (cheaper and prettier than minky) and it made great little loveys/rag quilts.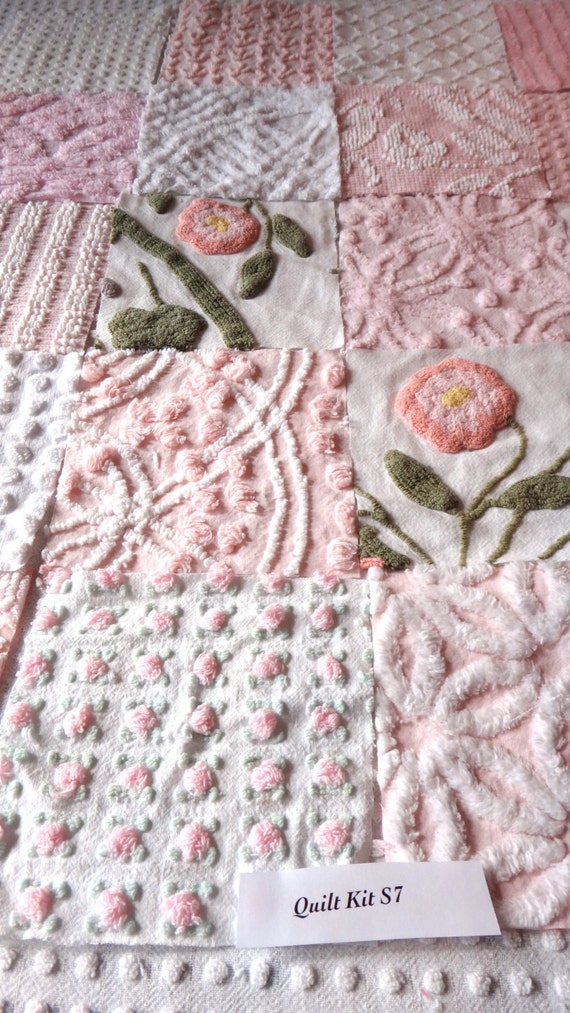 It comes in all of those sweet 1940s/50s shades of butter yellow, pink, celery green, and aqua.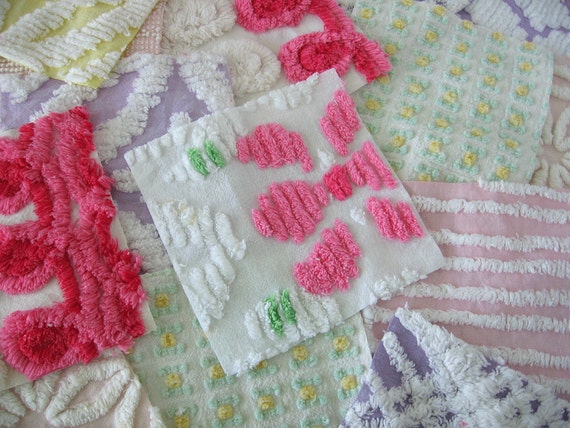 Even the more 60s/70s hues are beautiful: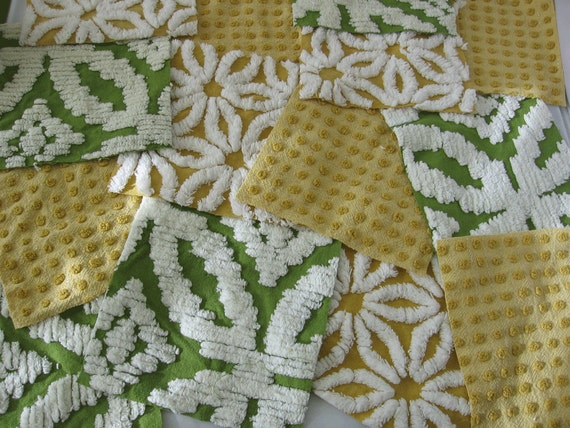 I think a chenille patchwork throw would be so nice this fall/winter. Not a rag quilt, but something simply pieced, and most likely tied or stitch-in-the-ditch. Would you or have you made a chenille quilt?
Photos via Etsy: