Meet my new sewing machine. It's a 1964-ish Singer Featherweight.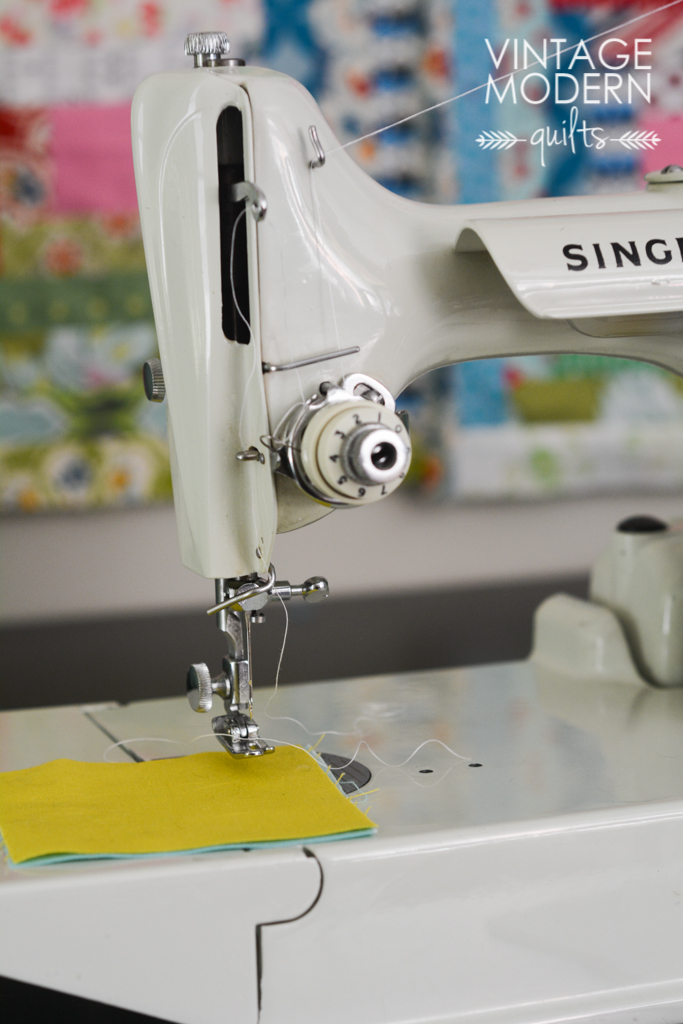 I never wanted a Singer Featherweight until I saw the "white" ones. It's hard to tell in photos but they actually have a greenish hue and Singer called the color "pale celery" which is pretty dang accurate. There is just something sort of mod and cool about these. I can imagine the woman who used to live in my 1954 house sewing on one of these.
I almost bought one on Ebay right before Christmas for around $500. I'm glad I didn't because I found this one locally for $275. It has fewer presser feet and the case is not as pristine but it sews beautifully.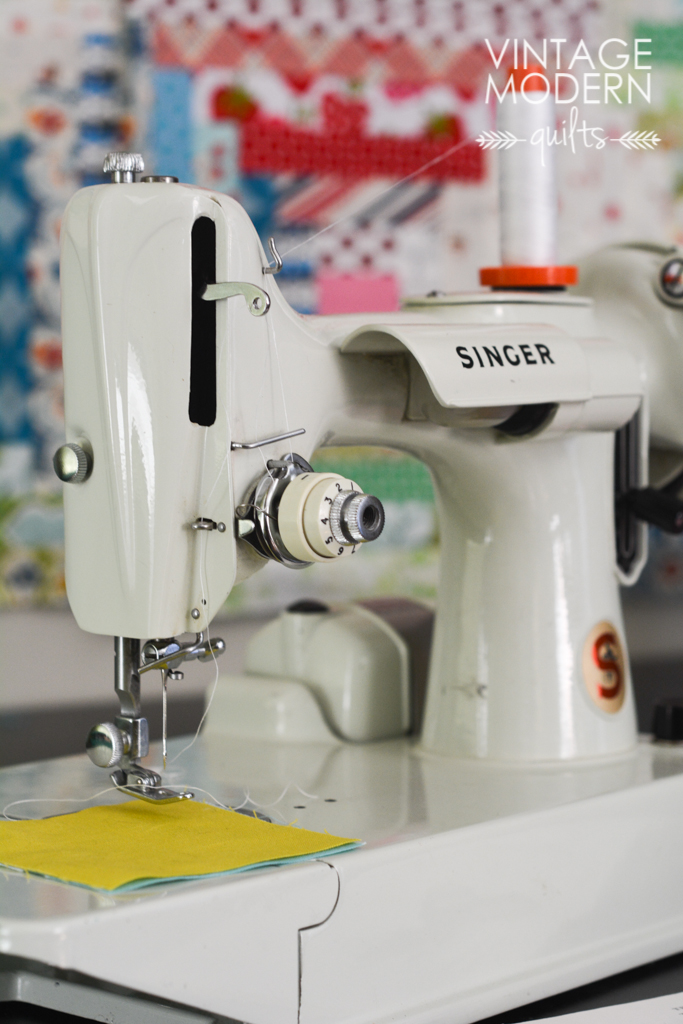 The name Featherweight is a bit of a misnomer because for such a tiny thing it is pretty heavy. The threading took me some getting used to and this is probably one of the only machines ever made that needles have to be inserted sideways. I read it in the manual but my brain thought it couldn't be right. I can't tell you how many times I re-threaded it thinking that was the problem before I finally turned the needle.
I joined a Facebook group for vintage machine owners and it seems to be a bit of an obsession. I'm not sure that I want a whole collection of them. Do you have a vintage machine? And are you now addicted to buying them?