My sewing space is one of my favorite places to be. It has evolved over the years from a rarely used guest room to a full-blown quilting studio (the only thing missing is a long arm! Dear Santa…) It's changed so much over a relatively short period of time that it's hard to remember some of the phases I went through in organizing and decorating it. And there were many…
This year will make for a big change in our household with a fourth member joining our family and as nice as it would be to move to a bigger place, the reality in our housing market is very few properties selling in 2 or 3 days and renovations at nearly every price point. After 8 years of constant projects (the first 4 years were filled with MAJOR projects like re-wiring the house and gutting the kitchen), I don't have the heart or energy to renovate right now. So what that means is less sewing room for me, I've been slowly making room by destashing and donating and reorganizing so that little miss can have a spot in my sewing studio. A nursery/sewing room seems like an odd combination but I think it will work out nicely. And honestly, it's been rather liberating to whittle down my crafting supplies and fabric stash to the things I truly love. My parents are coming to stay for a week soon to help me finish the transformation so I thought it would be fun to look back at the way it used to look around here…
2009 is the year I started quilting but my sewing space was mostly focused on home decor and garments.
By 2010, you can see quilting has taken over..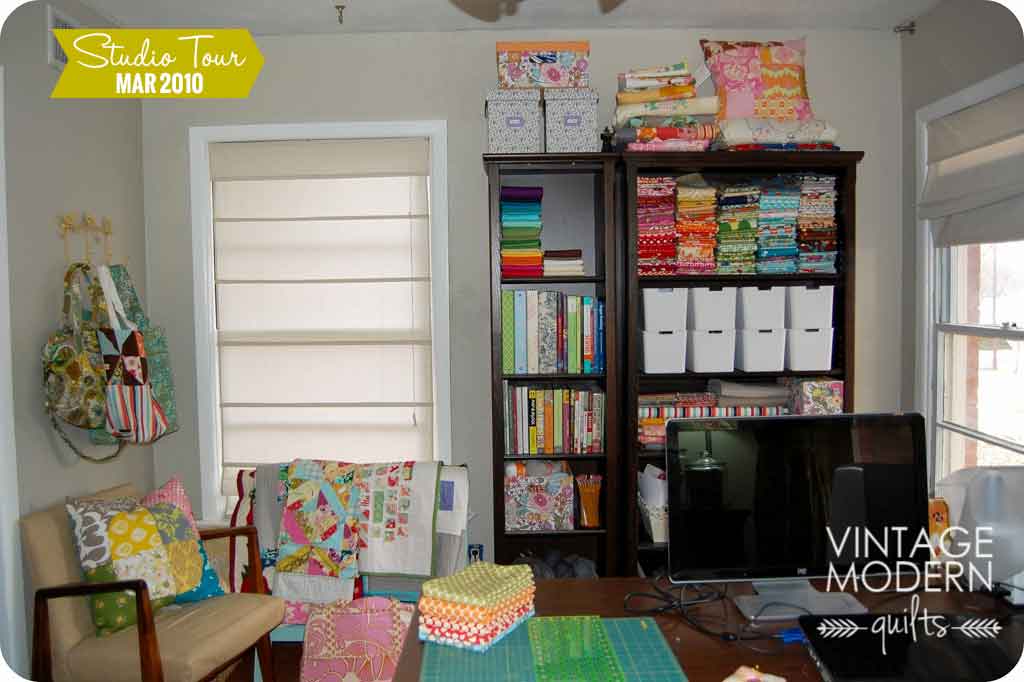 I changed things around a lot in 2010…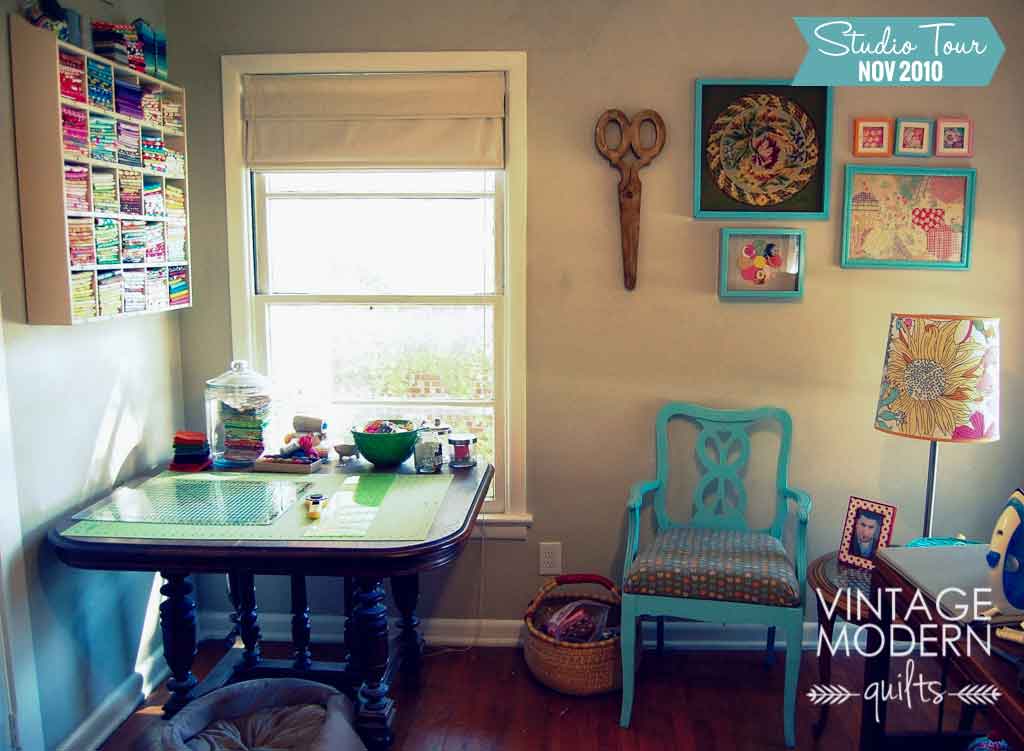 And how it looked last time I took photos in here…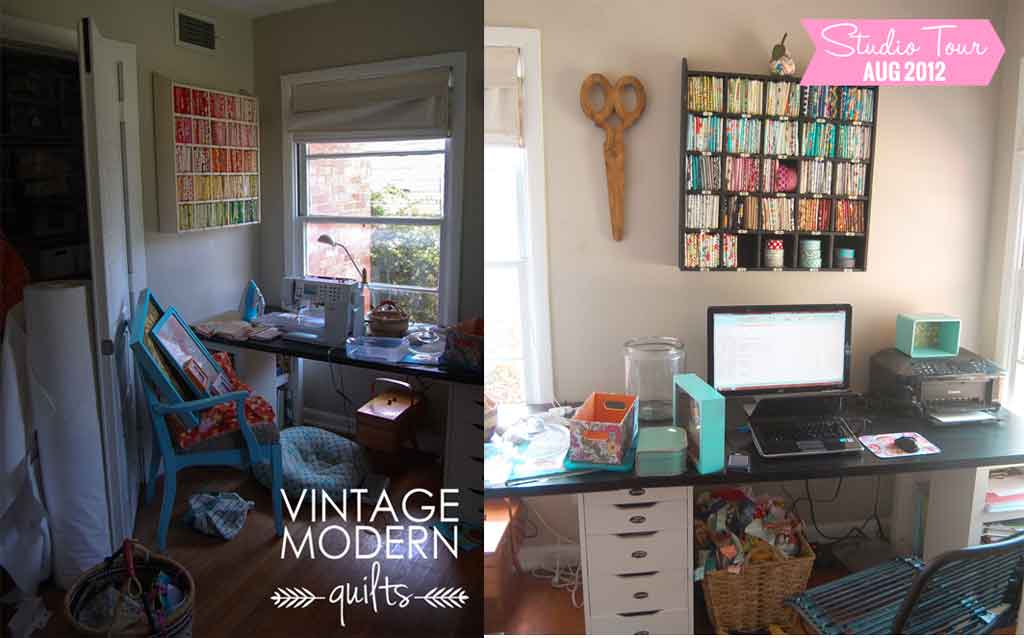 This midcentury modern desk was a great addition to the space…I do miss it. I ended up selling it because it was so large.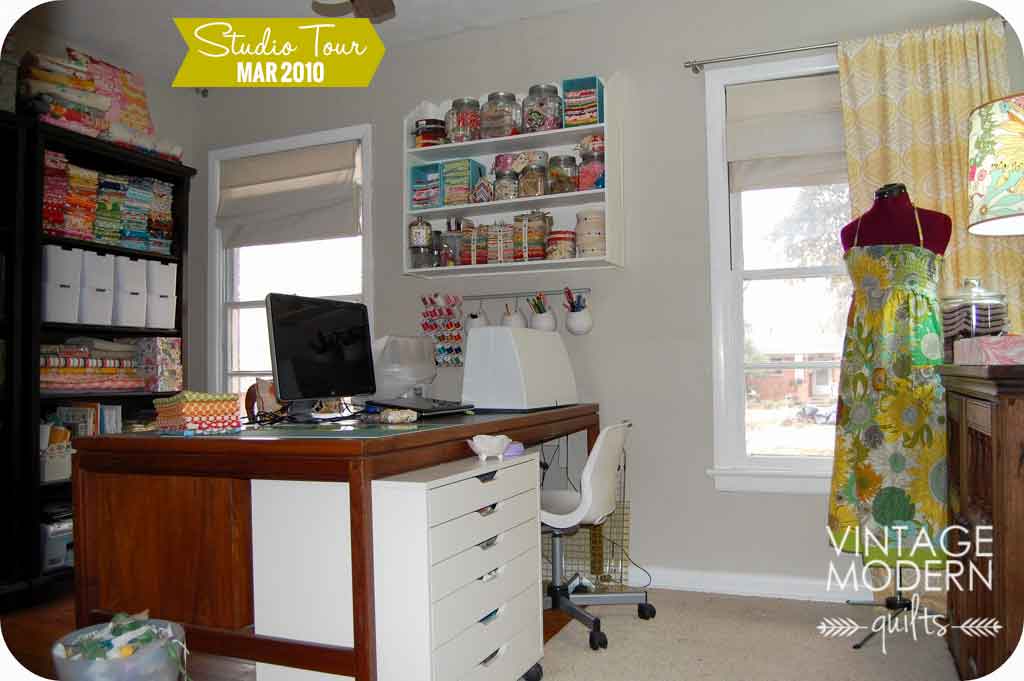 Things were messy at times…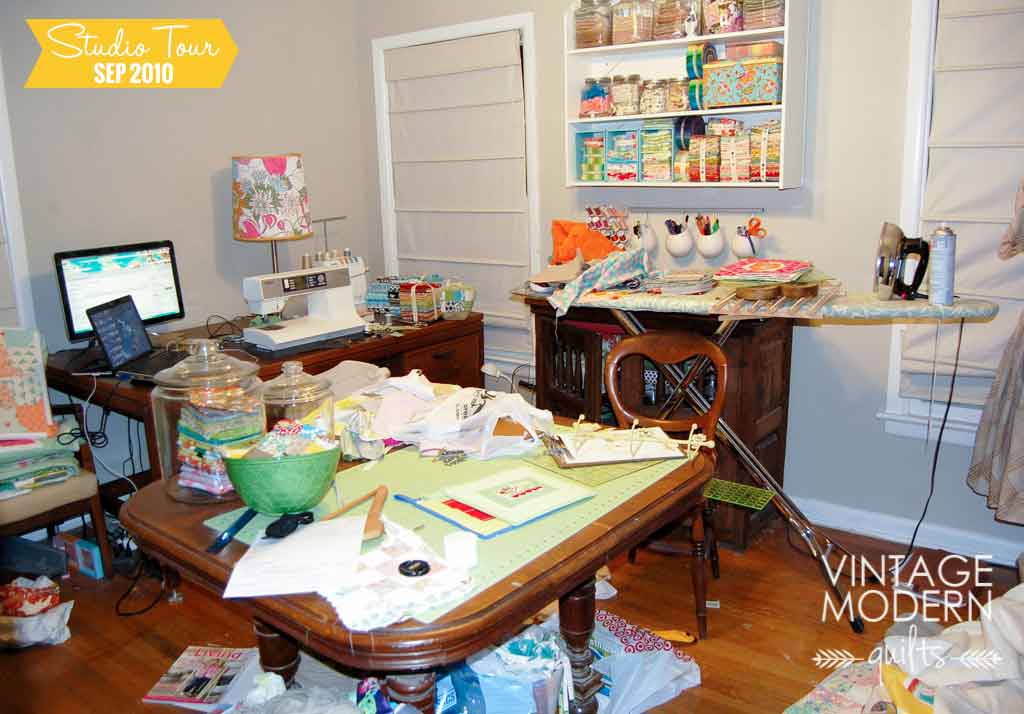 A lot going on with that desk!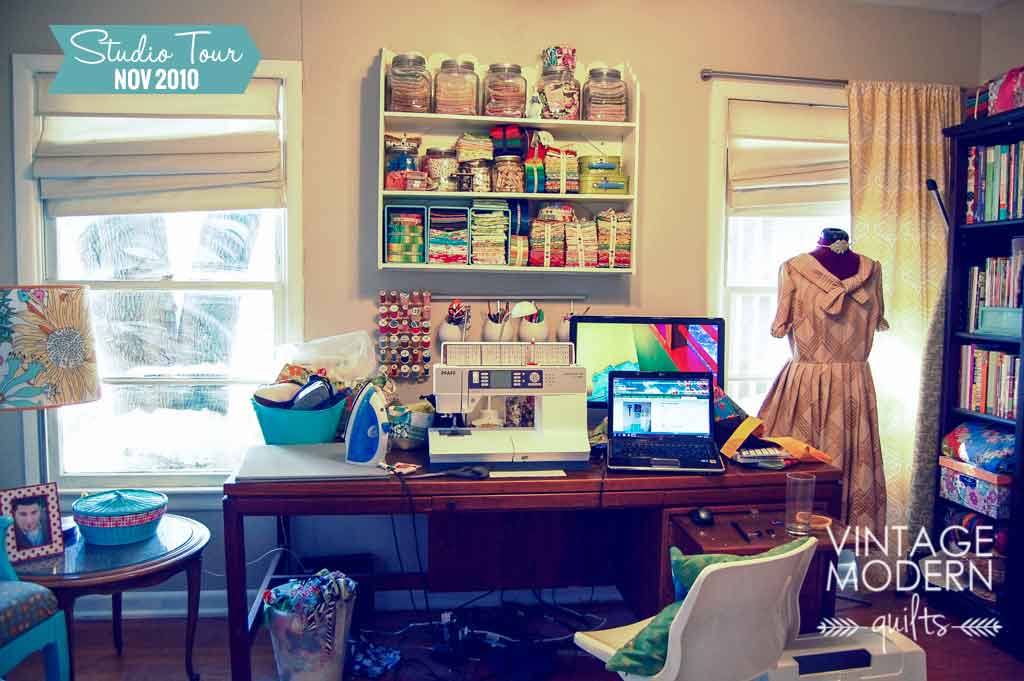 But I loved this wall best with my cutting table…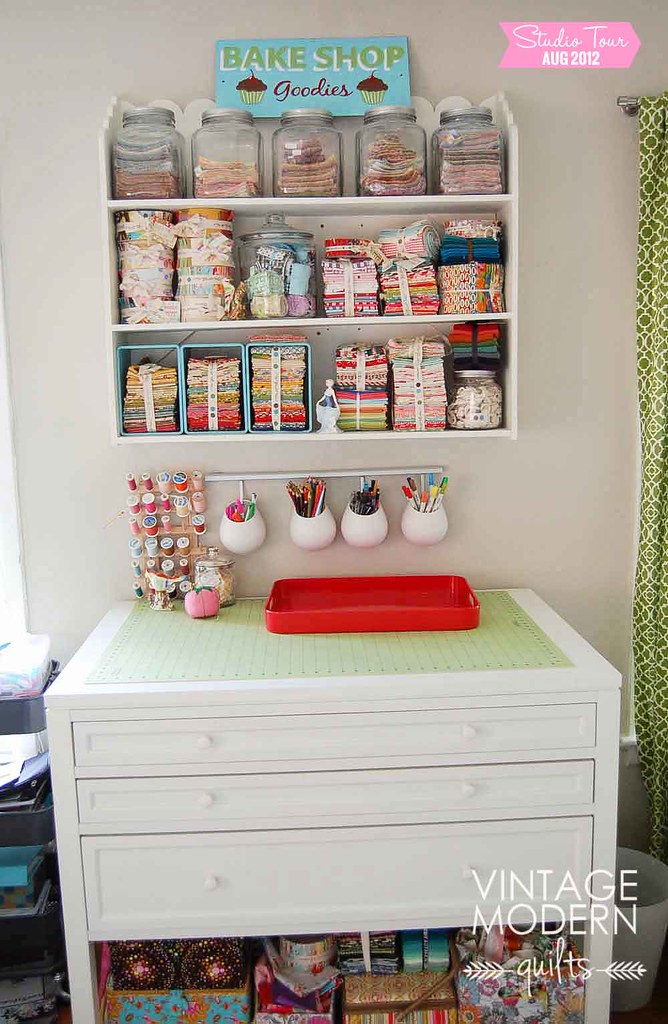 This corner of the room went from quite sad…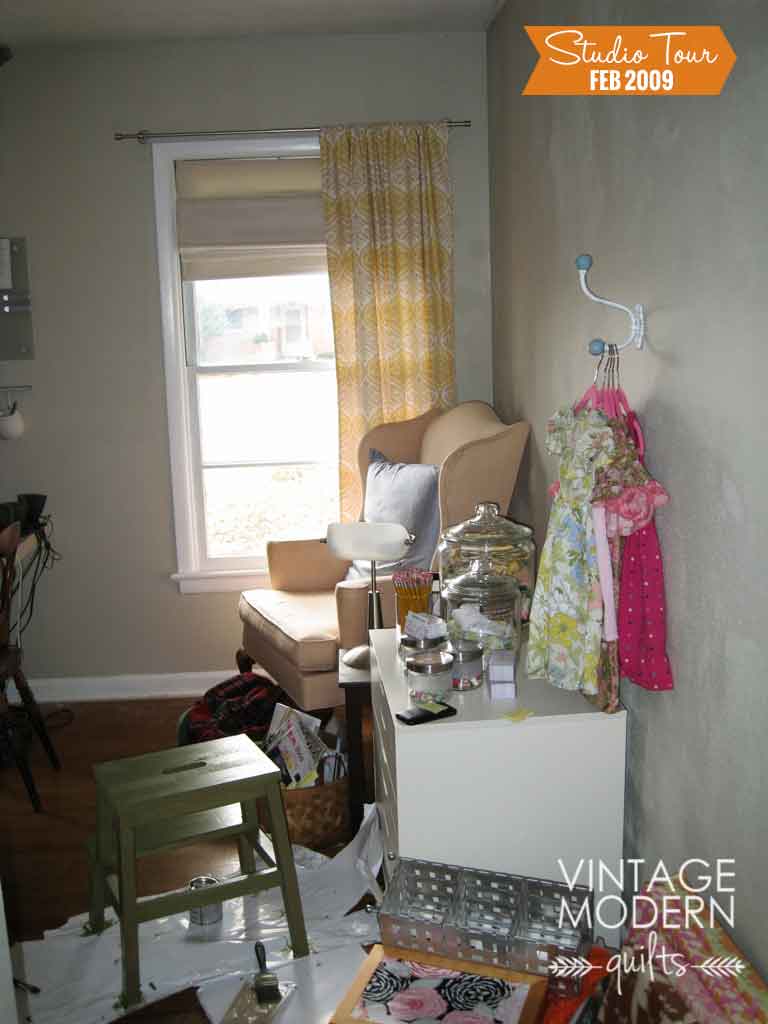 To a pretty spot to hang out…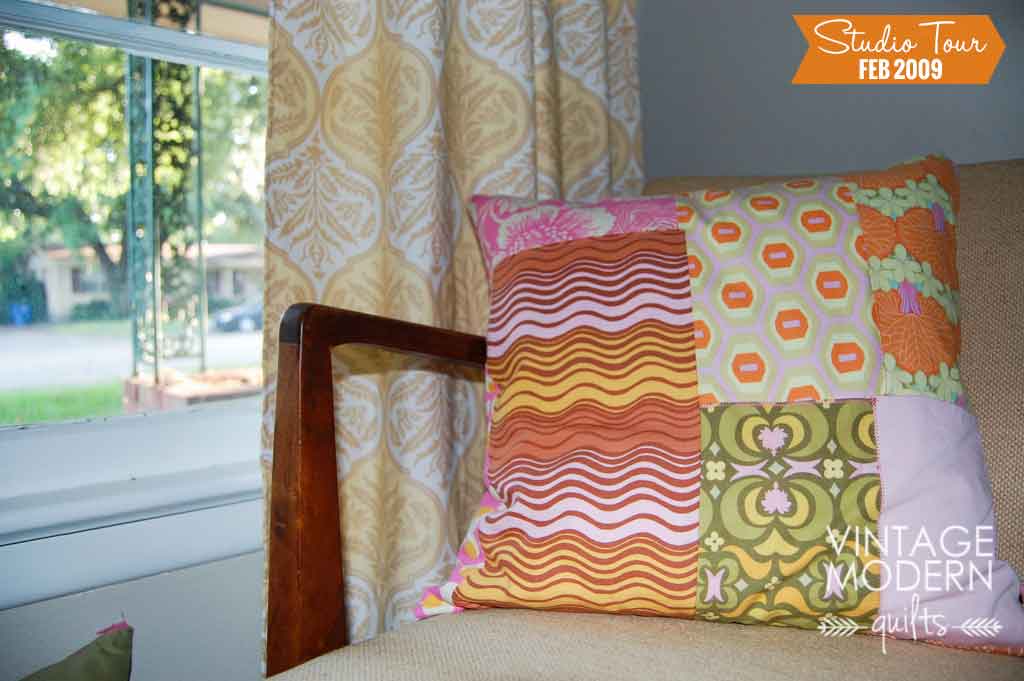 To a fabric storage area…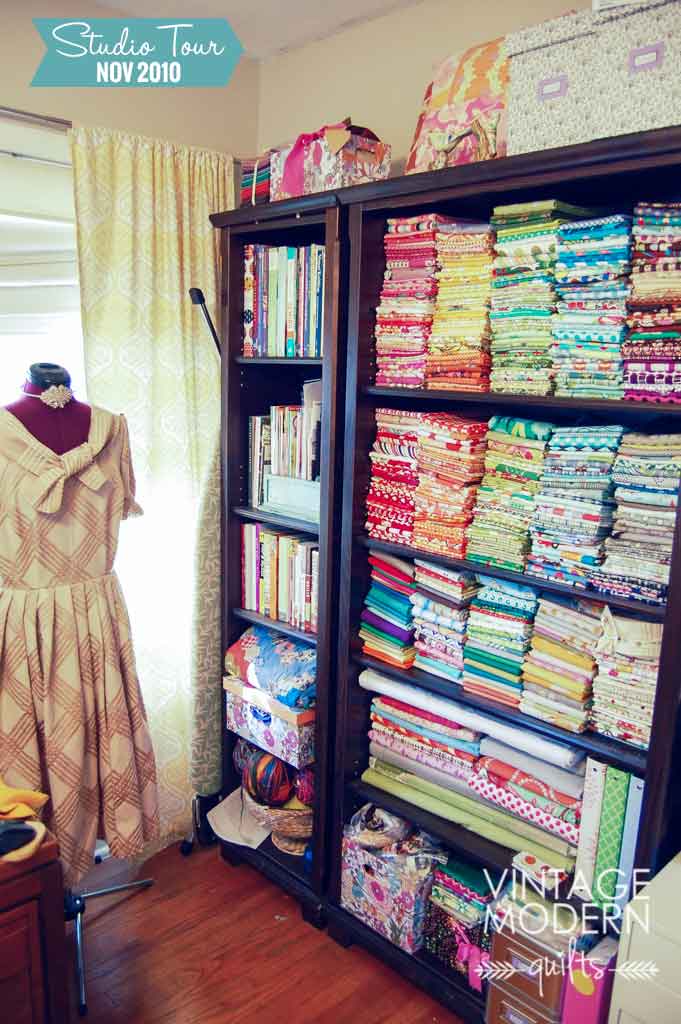 Back to a pretty spot to hang out…and finally with matching drapes! Did you notice I could never seem to finish that yellow set from earlier photos?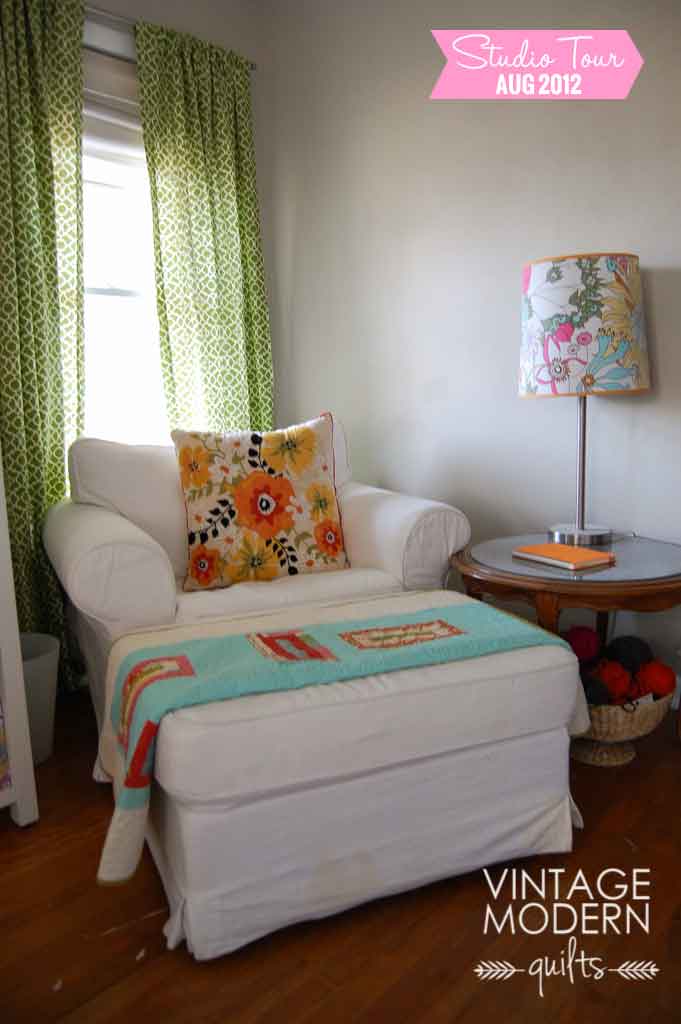 I wish I'd taken more pictures through the years, but it's the kind of thing you just don't think about. It will be fun to share again once I've finished the nursery side of the room. Hope you enjoyed my trip down memory lane!