Simple Art from Bella Solids
Color cards for fabric solids become dated at some point…I'm on my third version of the Moda Fabrics Bella Solids color card. Now that I'm on this kick to clean out my sewing stuff, I decided it was time to say goodbye to the first one I bought in 2009.
I hated to just throw it away though, so instead I trimmed some of the strips off and put them together into a little piece of art: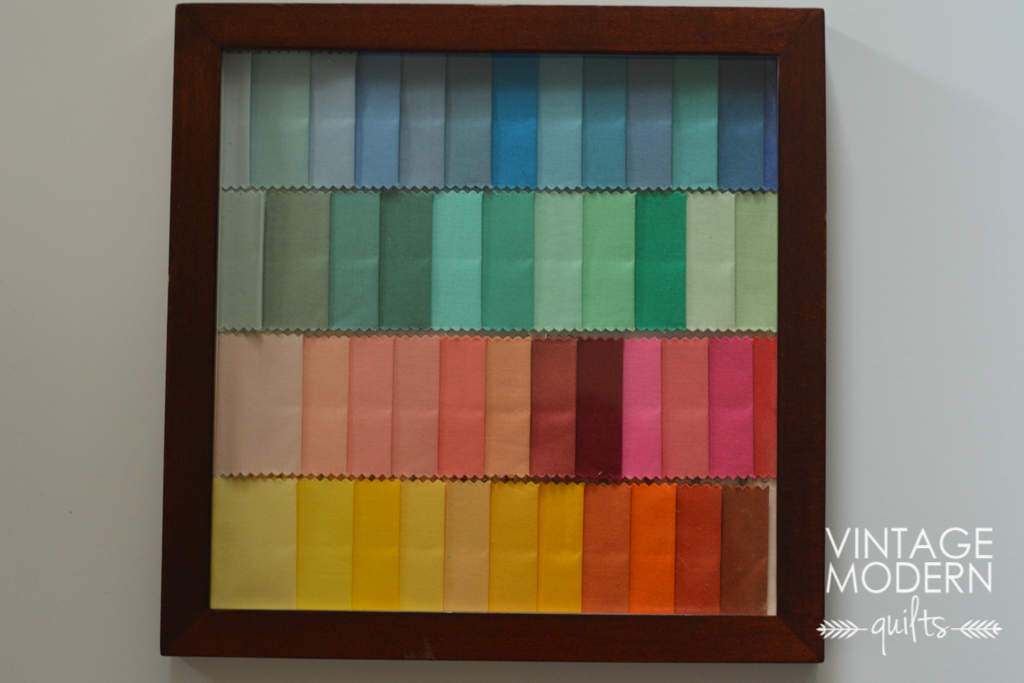 I used a frame I already owned and some cardboard backing to glue the swatch strips on. That's it! I'm thinking about hanging it in the nursery.