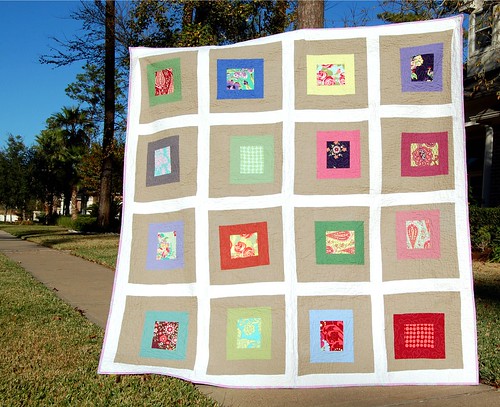 This quilt started with a fat quarter bundle of Love and a Kona jelly roll. I cut the fat quarters into various squares and rectangles, and then added coordinating Kona fabric. Then I added some linen around each block to tone down the bright colors a bit. The contrast of nubby linen with bright quilting cottons really appeals to me.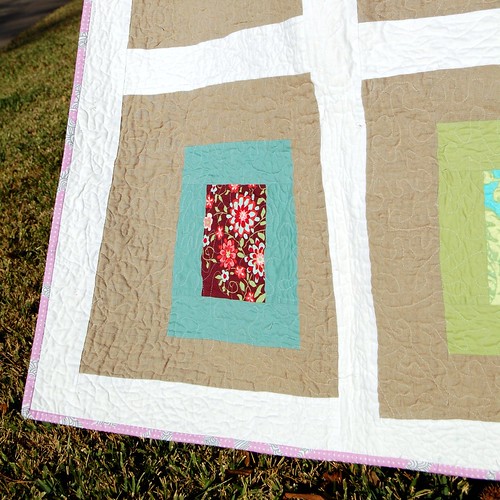 I stipple quilted this one and broke 5 or 6 needles during the process. I think it was a combination of the weight of the quilt and the linen that made it such a bear to quilt. It was worth it, though, because the linen crinkled up so nicely with all of the heavy quilting.
It's backed with some polka dots from 1974 by Urban Chiks.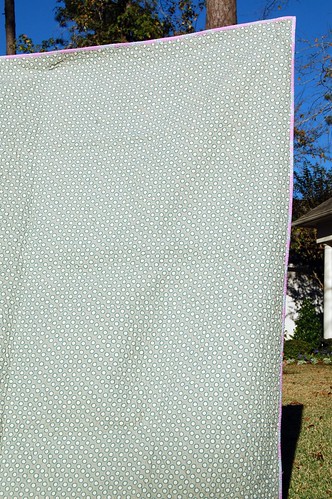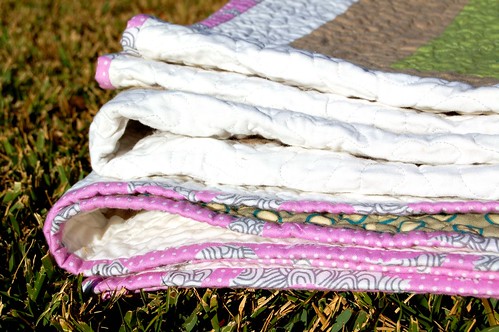 This marks completed quilt #9 for the year! I've already finished #10 but I have to keep it a secret for a bit longer.
Dimensions: 70″ x 70″

Fabrics: Love by Amy Butler, 1974 by Urban Chiks, Weekends by Erin McMorris, solids from Kona Solids by Robert Kaufman, linen sashing, white from Bella Solids by Moda

Started: May 2010

Completed: November 2010