I got some charm packs today!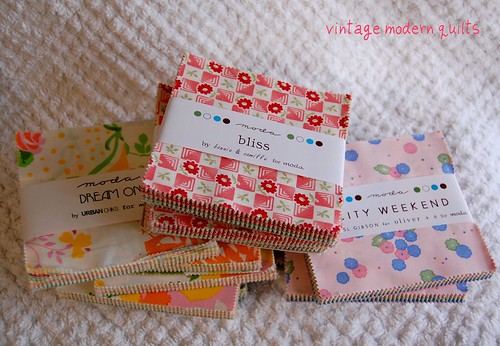 Dream On by Urban Chiks, Bliss by Bonnie & Camille, City Weekend by oliver + s
These collections are all from Moda and won't be available in stores for several more months. Getting them early feels a bit like winning the fabric lottery! I keep thumbing through them like a deck of cards, admiring all the beautiful prints. I thought Dream On was going to be my favorite, but I really love them all. Happy fabric day to me…
One quick announcement before I hop off to sew…the Dallas Modern Quilt Guild is having a Saturday Sew this weekend. If you're anywhere near Dallas, you should come. It's always so much fun! Details and RSVP here.