A modern baby quilt!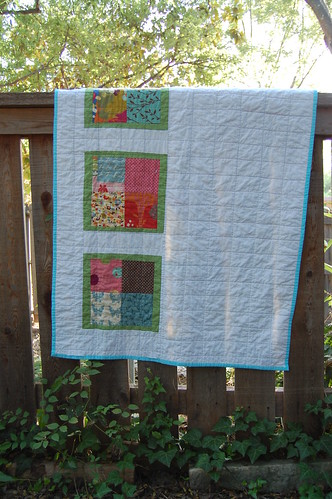 I've had this quilt in the works for a while now. I used the leftover charm squares from the Wonderland Stacked Coins. The front is a windowpane style that I designed because it reminds me of the windows in our 1950s house. I used grass green from Bella Solids for a bit of sashing around the blocks.
Front detail: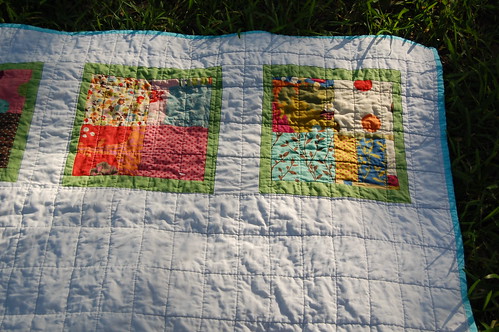 I quilted it in a simple windowpane pattern, just using the piecing as a guide to get started and then marking the lines with a chalk pen. It's quilted with a really soft pearl grey thread.
The back has a couple of columns of stacked coins and then a improvisational block in the corner for interest. I used grey for the backing because I love how it offsets the bright colors of the Wonderland fabric. The binding is hand sewn using my favorite robin's egg blue from Bella Solids.
Back: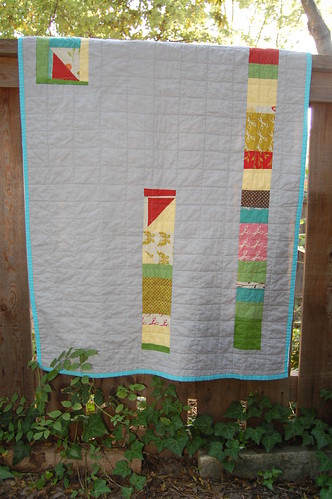 Dimensions: 42″ x 45″

Fabrics: Wonderland by Momo; solids from Bella Solids by Moda

Started: August 2009

Completed: August 2009