As part of my ongoing saga of studio redesign, I'm reorganizing my fabric stash. It's outgrown my shelves, and the Target bins just weren't cutting it anymore. Last week I saw this shelf on Knock-Off Wood:
The whole point of Knock-Off Wood is DIY furniture, but I'm just not that kind of DIYer so I bought mine from Pottery Barn. I was a bit worried that the cubbies might be too small, but they're perfect for my fat quarter collection. I couldn't be happier.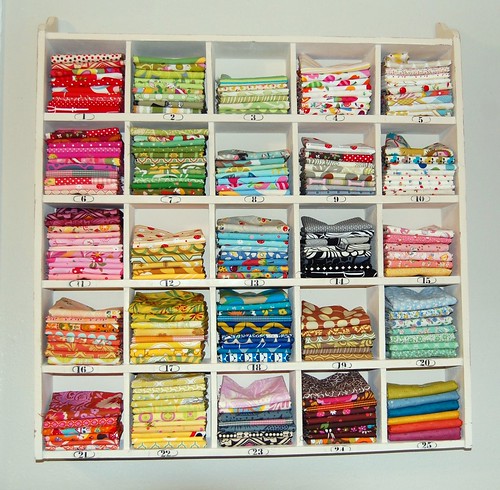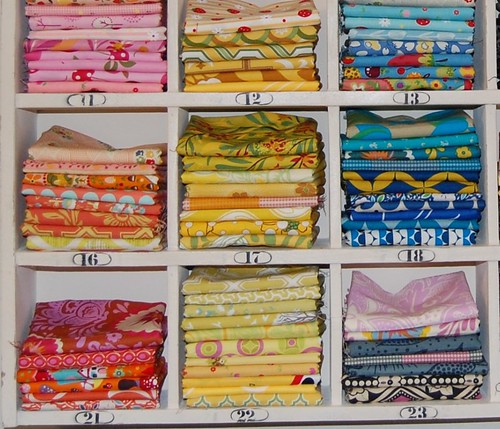 I'm really excited to plan out the rest of my redesign and incorporate some of those vintage finds I shared last week.
Oh — and if anyone plans to buy one of these cubbies, don't expect it to be bright white. It's definitely cream/off-white. It also comes in a nice wood tone.