It's a Hoot by Momo is all over the quilty blog world at the moment. Her Wonderland collection is one of my all-time favorites, and this collection is just as cute. It's actually a little cuter because it's full of soft baby pinks, yellows, and greens. But it also has a good balance of colors – gray, teal, coral – to round it out.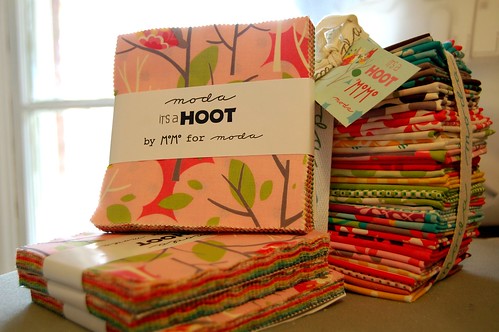 I bought my It's a Hoot from Maricopa Fabrics. She has all of the pre-cuts and some coordinating yardage, too.
This weekend I did a lot of cutting and prep work, but not a whole lot of sewing. The only new thing I have to share is my October block from the Ringo Pie bee.
Kerry's theme was collectibles. It took me a while to get motivated for this block because I don't collect anything (except fabric!). It didn't help that all of the other bee members whipped out some really fantastic blocks – setting the bar really high. But once I settled on my theme (mugs + tea cups), I really enjoyed the piecing.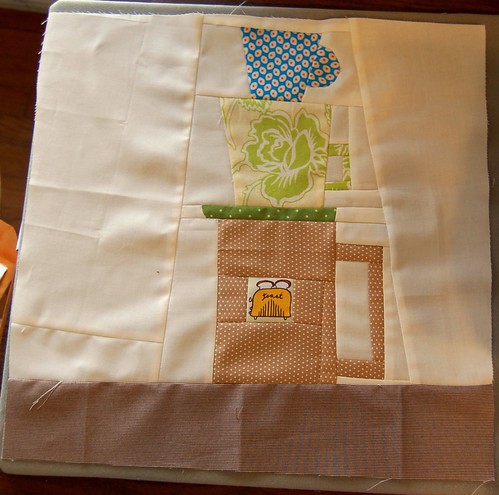 I'm very tempted to take out the white section on the left and add another small tower of tea cups, but I'm already late. I suppose I better put it in the mail.