Two and a half bobbins and many hours later, I'm one fourth of the way done.
This straight line quilting is brutal. I'm going to need a shoulder transplant after all is said and quilted.
While I'm mindlessly quilting straight lines, there are visions of fat quarters dancing in my head. Yes, I'm already thinking about my next quilt. It really is an addiction.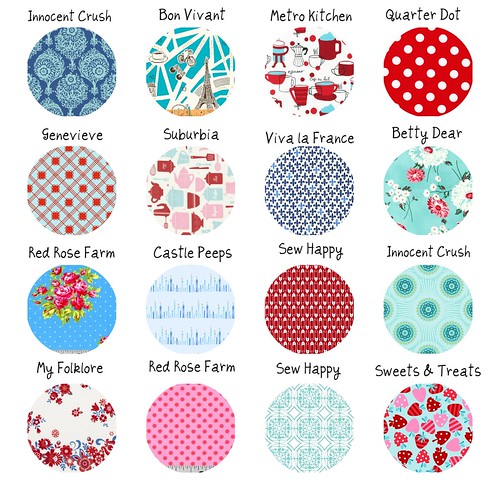 A little French, a little sweet, a lot awesome fabric. Caleb Gray's new line, Suburbia, was just released and I love, love, love this tea print:

It's my inspiration for my next quilt (okay, the one after the next one…or second….or third one). It would also make a charming apron, if you're into that sort of thing.