WIP Wednesday: Hello, Genius
I almost don't want to admit this because it was such a "duh" moment. With one simple, simple thing, I made quilting so much easier on myself. What did I do? I got the folding table out of the garage and set it up at the end of my sewing table. Hello, genius…
So. Much. Easier. Why didn't I do this ages ago? Behold the quilting acreage: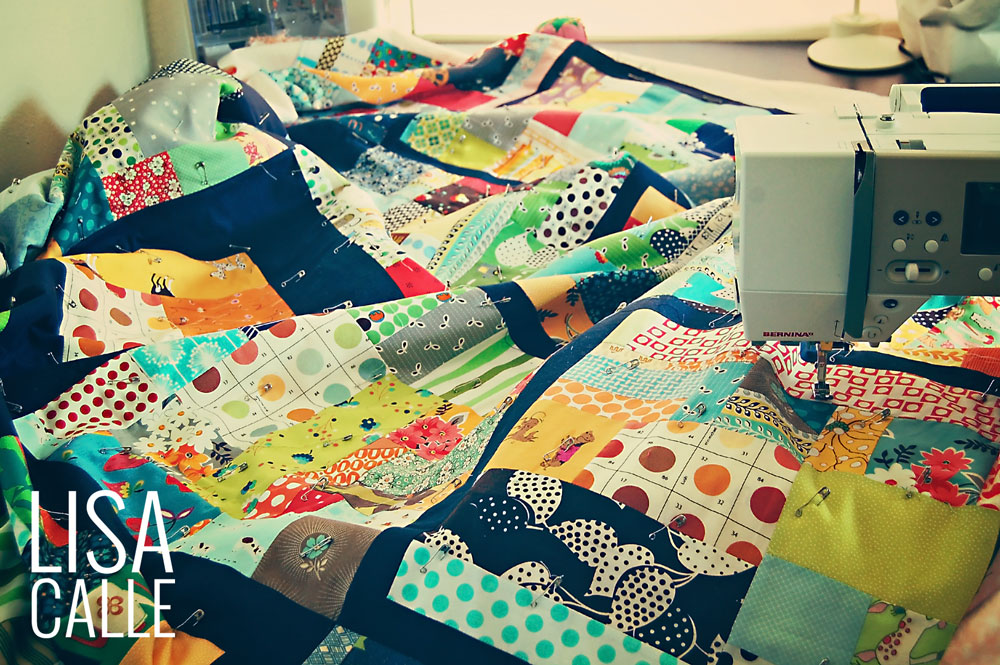 In an hour today, I quilted 25% of this quilt. I spent the last year thinking I had so little time to sew now that I have a baby, but I think I was just looking at the big picture…all of those projects I've started or want to start. But if you just look at it one hour at a time, it's easy to make progress. Just a few more evenings after baby's bedtime and this quilt will be DONE.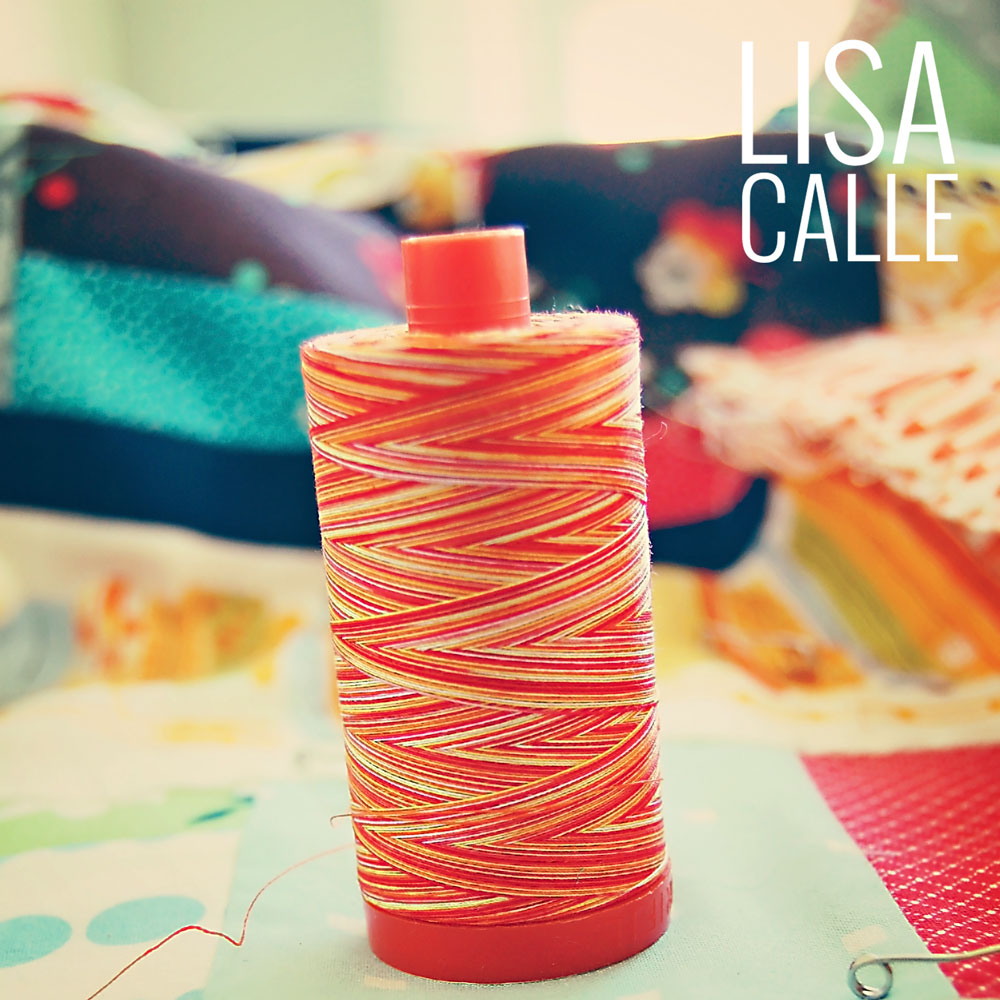 I'm using Aurifil #4657 to quilt it – at least half of the blocks. I'll probably switch to my go-to light gray (Aurifil #2600) that blends with everything for the blocks sashed in navy. Maybe next week I can show off the finished quilt.