This quilt is made almost entirely of Moda Candy – those cute 2.5″ squares that now come in almost every new line. I've been stashing them for years, before they were ever sold in quilt stores. I had quite a collection of Summer in the City by Urban Chiks that came as freebies in a pattern I found on clearance (yeah, I bought them all. Sorry if you are new to fabrics because that line is awesome but long out of print). I mixed in some others I got at quilt market as samples or freebies at guild meetings. I also added a charm pack or two of Plume by Tula Pink to make the quilt a useable size.
This is a basic disappearing 9-patch pattern. I used a bright pink as my centers, but I kinda wish I'd gone for something softer. Next time.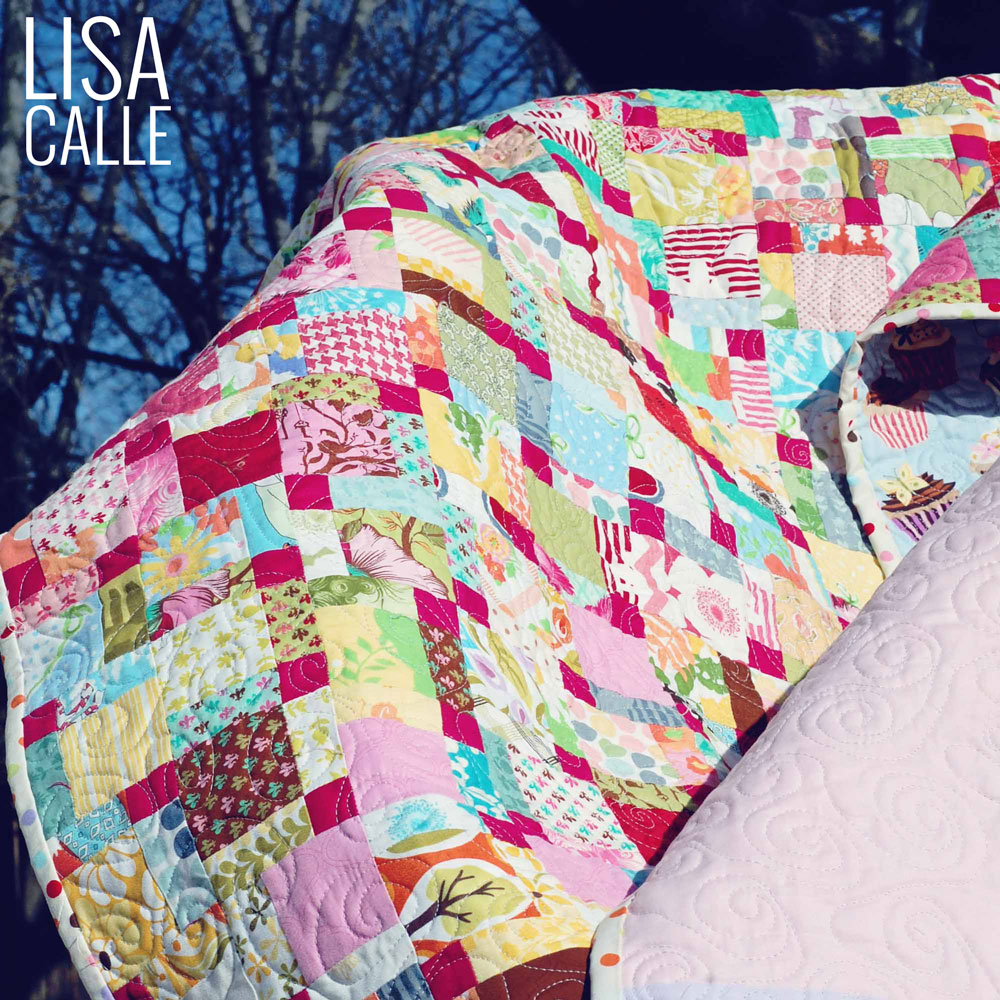 It's quilted with my favorite Aurifil thread and it's a dream. I swear by that light gray color (#2600). It really does go with everything. The quilting pattern is free motion swirls, which is something new for me. This quilt needed lots of quilting and a playful pattern that offered a little more excitement than the basic stipple.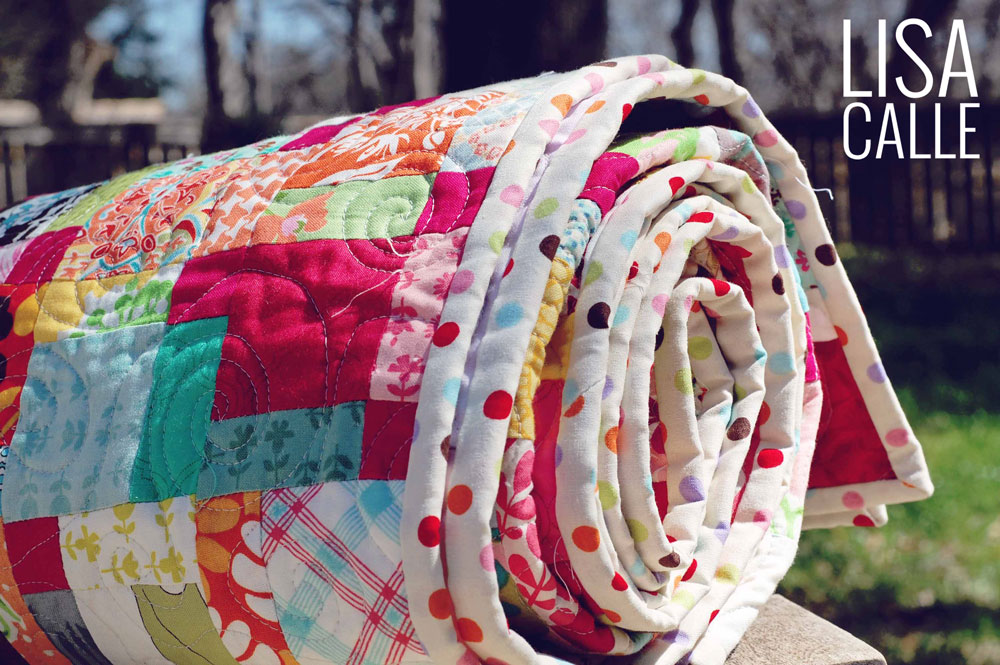 My favorite part of this quilt is the binding. I just love that polka dot print! The colors really are like candy. One day I will make a quilt in that color palette (any excuse to use that binding again.)
I have to share a photo shoot outtake…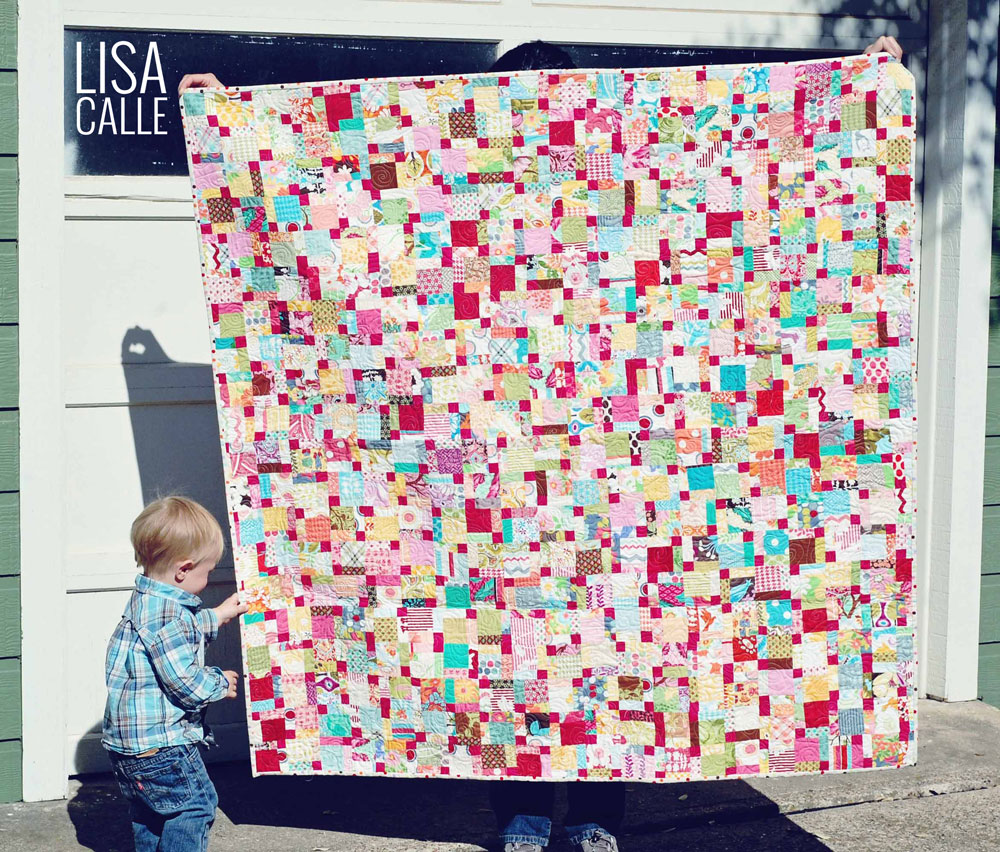 Ben is always drawn to the quilts in our house. I find it very endearing since I made all of them.