Today is visit your local quilt shop (LQS) day. My LQS is a contemporary shop called Quilter's Connection. They used to carry mostly repros, batiks, and novelty fabrics but have slowly been adding some modern designers to the mix. I hadn't stopped in for several months so I was very pleasantly surprised today to find so many modern (especially Moda) fabrics and a good selection of well-priced solids.
I picked up just a few things:
A couple of charm packs of Mod Century by Jenn Ski, two mini Bella Solids charm packs, and a yard of Clementine (also Bella Solids). I was thinking of combining the Mod Century + Clementine with some Bungle Jungle by Tim & Beck charms packs I have.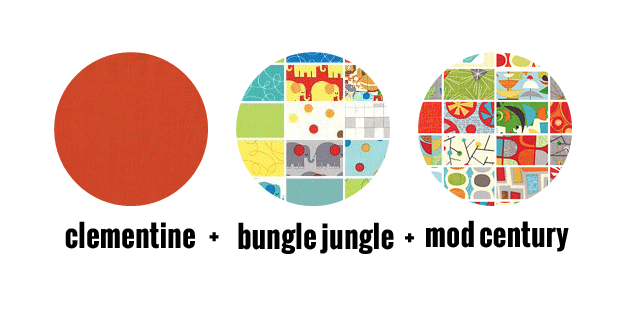 I love how they look together. This might derail me from my WIPs for the weekend.