This is Ben's baby quilt. I started it when I was about 6 months pregnant and got most of the top done before he was born (he is now closing in on 18 months old). It was the linen sashing that made me put this project into WIP cold storage for such a long time. Let me tell you, working with real linen is unpleasant (as opposed to linen/cotton blends or quilter's linen, which is just cotton). It ravels. The edges curl up like bacon. Starch would probably help but I was not yet addicted to it way back in '11.
The pattern is a simple set of drunkard's path blocks with linen borders at the top and bottom. It would have had them on the sides but I couldn't bring myself to cut and piece them.
I embroidered his name across the top border using perle cotton

. It's a simple process – I created a Word file (landscape), estimating the size of the font, printed it in reverse, and transferred it to the quilt using a Frixion pen

. (Font used is Typewriter Hand).
(His whole name is embroidered on the quilt but I blurred it out in the photo above for privacy reasons.)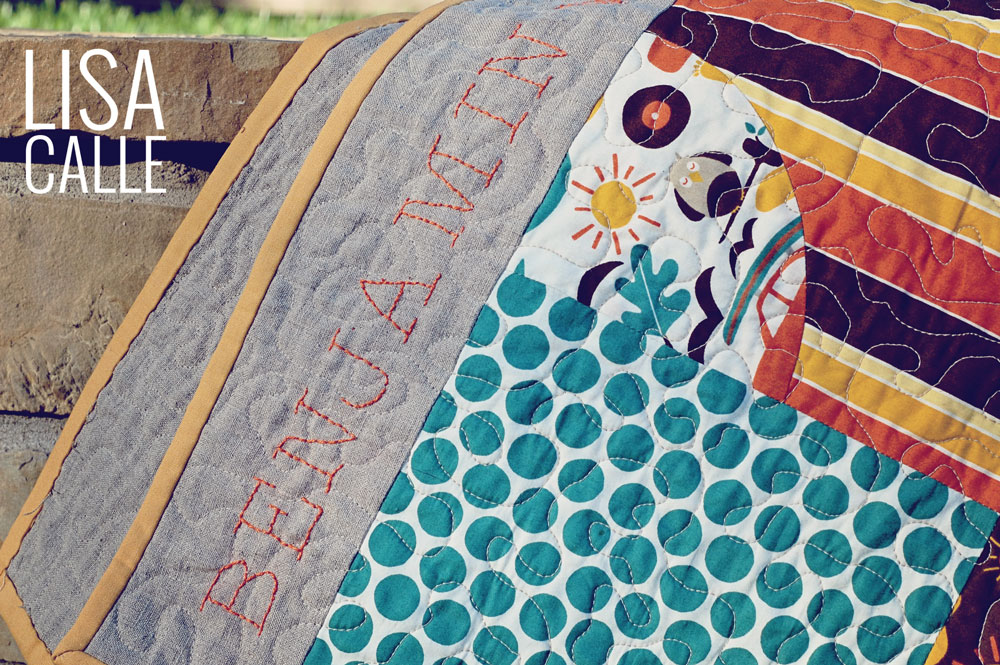 The quilting is a meandering stipple. Nothing fancy but the fabrics are so busy it didn't need any pattern to compete. This quilt is not actually 100% complete to my satisfaction, but I sewed the binding on to keep the linen borders under control. I'm adding applique circles of the leftover blocks on the back. These are raw edge and again, hand quilted using Perle cotton.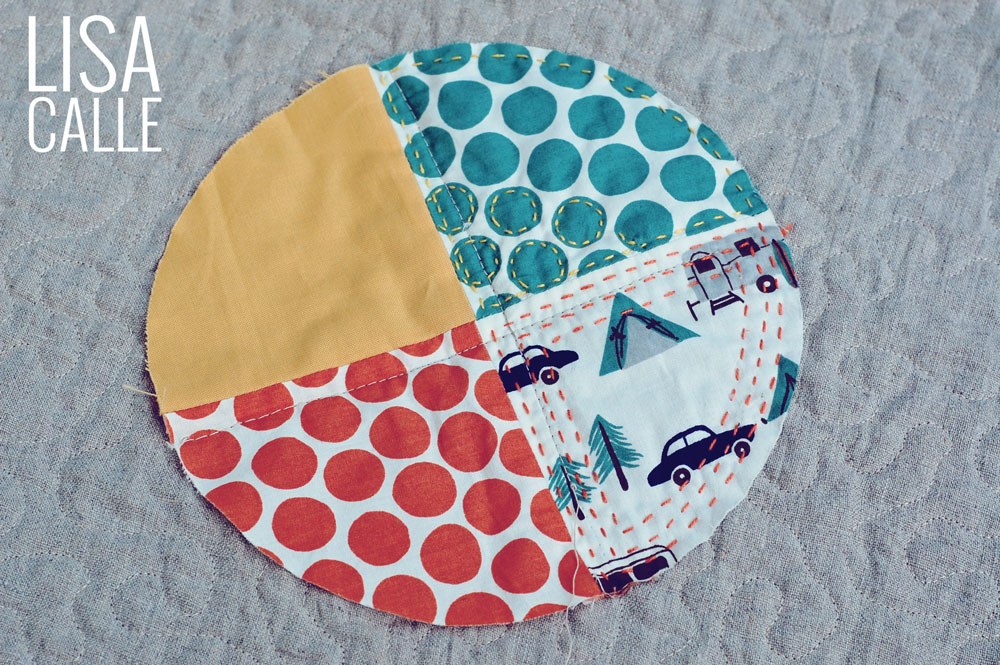 Another quilt in the books! That brings me up to 4 completed quilts so far this year (I have the 5th finished and waiting to be properly photographed.)
Dimensions: 32 x 39″

Fabrics: Circa 60 Beach Mod by Monaluna, linen

Quilting Thread: Aurifil 50 wt #2600

Started: June 2011

Completed: April 2013