I'm back home in Dallas after a couple of days in Oklahoma City teaching a workshop and speaking about the Moda Bake Shop. I had an awesome time! The OKC Modern Quilt Guild is such a fun group and I'd love to hang out with them again. Hopefully we can do a Dallas/OKC retreat next year.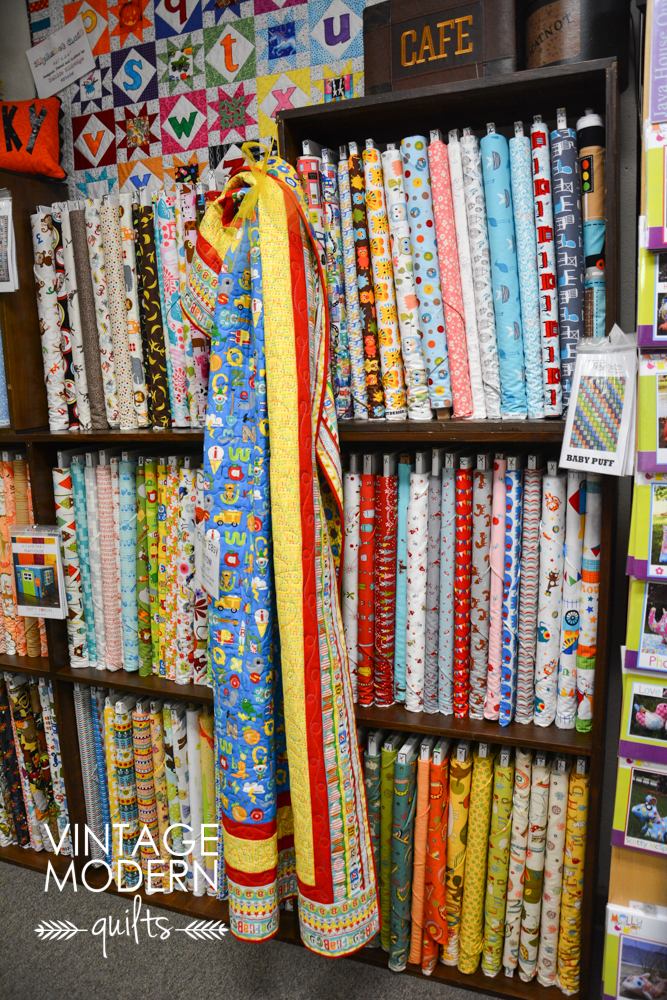 I drove up super early from Dallas on Sunday to teach at a shop called Oklahoma Quiltworks, It is a wonderful quilt shop with something for everyone no matter what your aesthetic – solids, repros, handwork + applique, traditional, modern. You can't leave without buying something. (I mean, you really can't. I'll show you what I bought tomorrow.)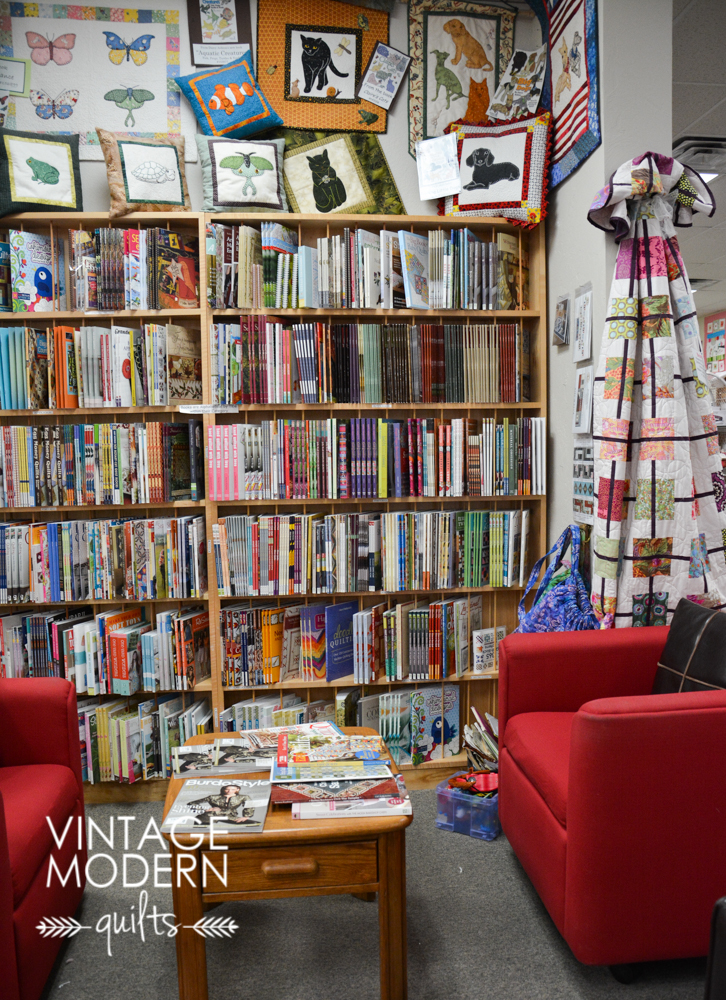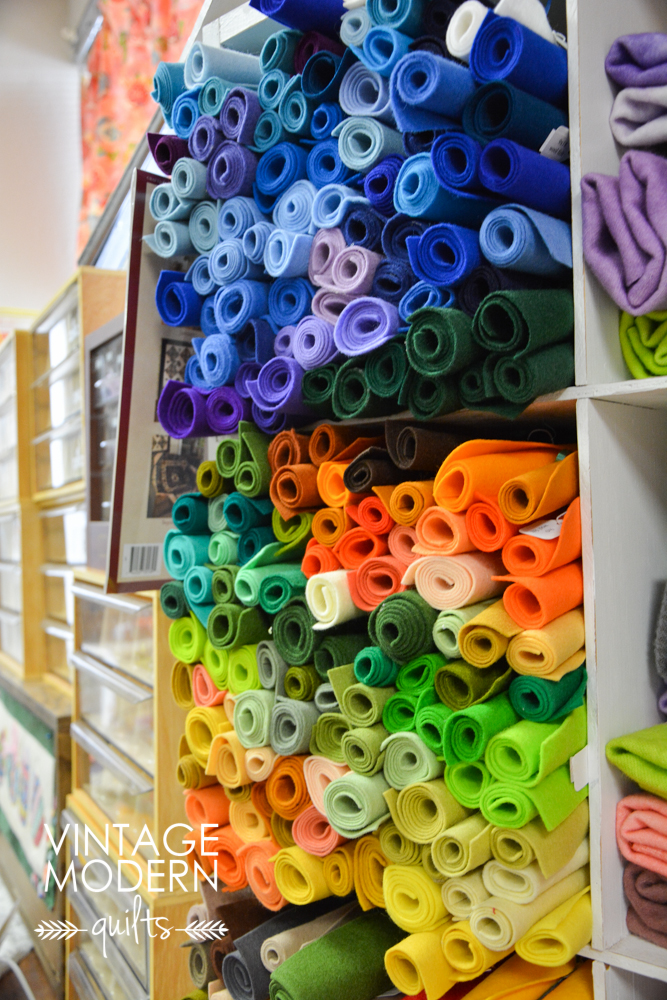 The workshop I taught was improv curves with layer cakes. Everyone got a lot of blocks sewn and they really rocked the technique (and chose some awesome solids to go with their Moda layer cakes. I will admit to coveting several people's projects.)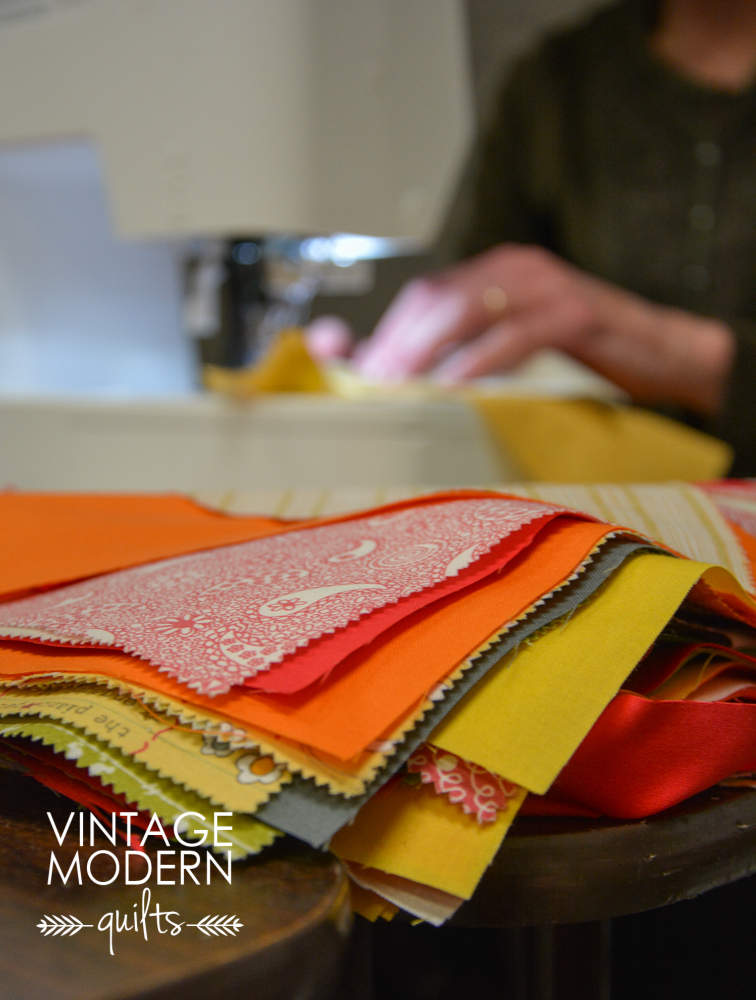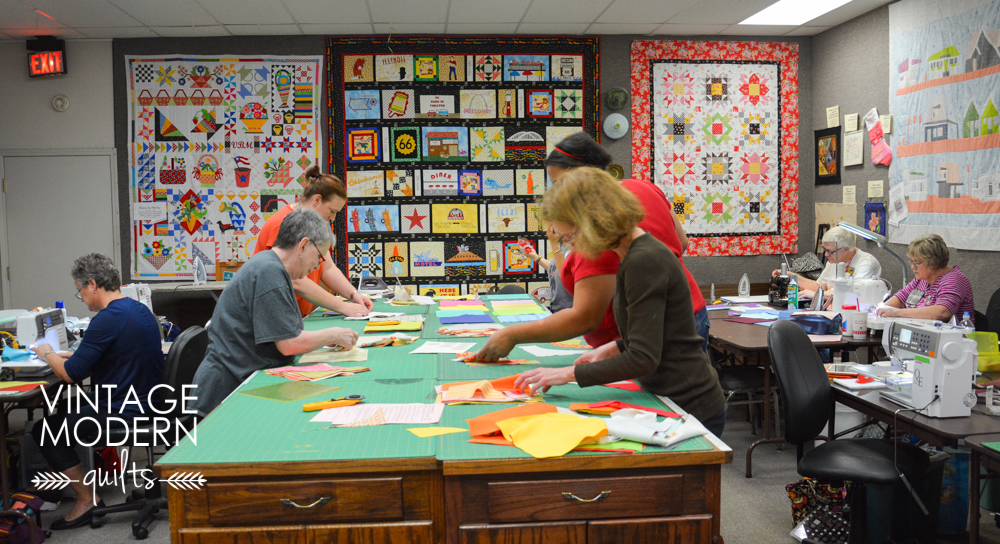 Singer Featherweights are really popular with the OKC crowd. There were four (maybe 5?) people sewing on them at the workshop.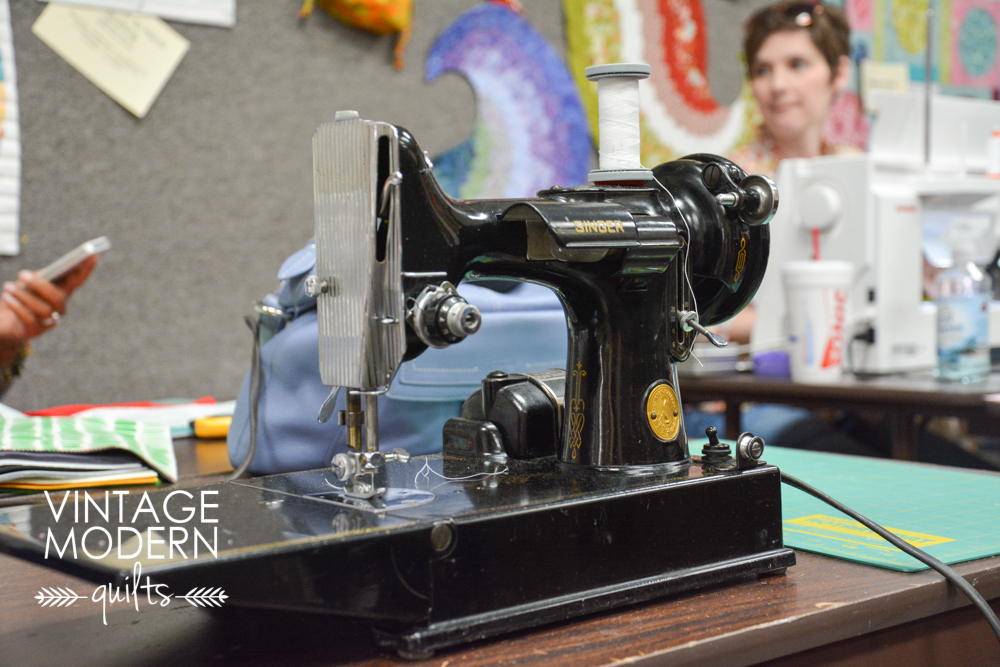 They are cute little things and they sew a beautiful stitch. Jemellia of JemJam was at the workshop with her white one that has a kind of minty case that really spoke to my vintage-loving heart.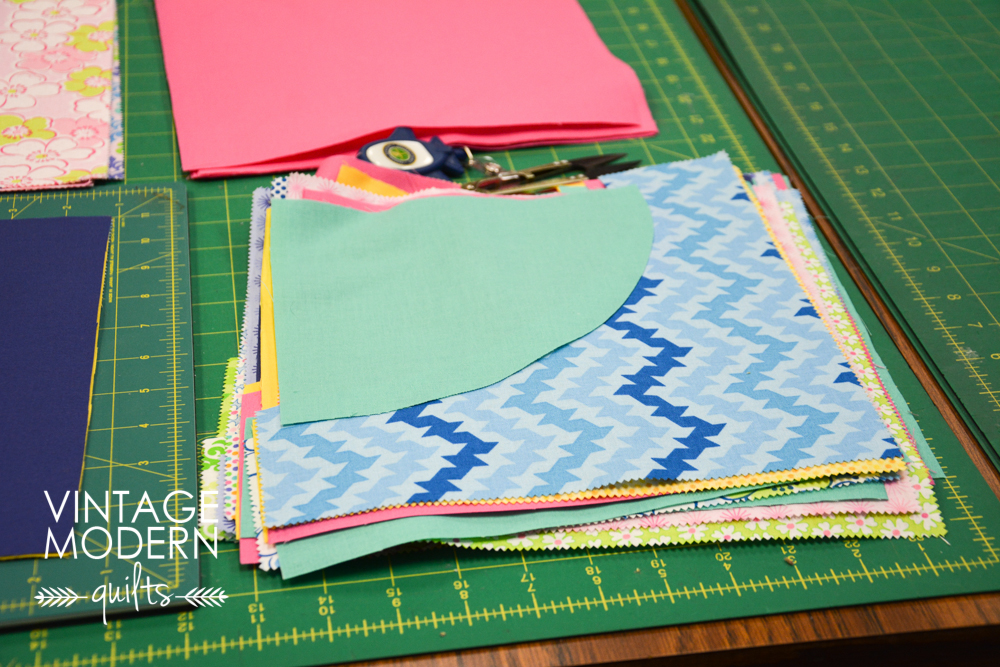 I honestly can't say enough nice things about everyone I met in the guild. They were so welcoming and really such a joy to teach that I felt like I was on a mini retreat with them. They were equally lovely at their meeting on Monday night when I talked to them about the Moda Bake Shop and shared lots of quilts, pre-cuts, and goodies.
I stayed with Amanda of The Cozy Pumpkin who I met at QuiltCon. My parting photo is of one of her dogs, Paisley, who perhaps gave me the warmest welcome of everyone I met in OKC. No one else wanted to sit on my lap!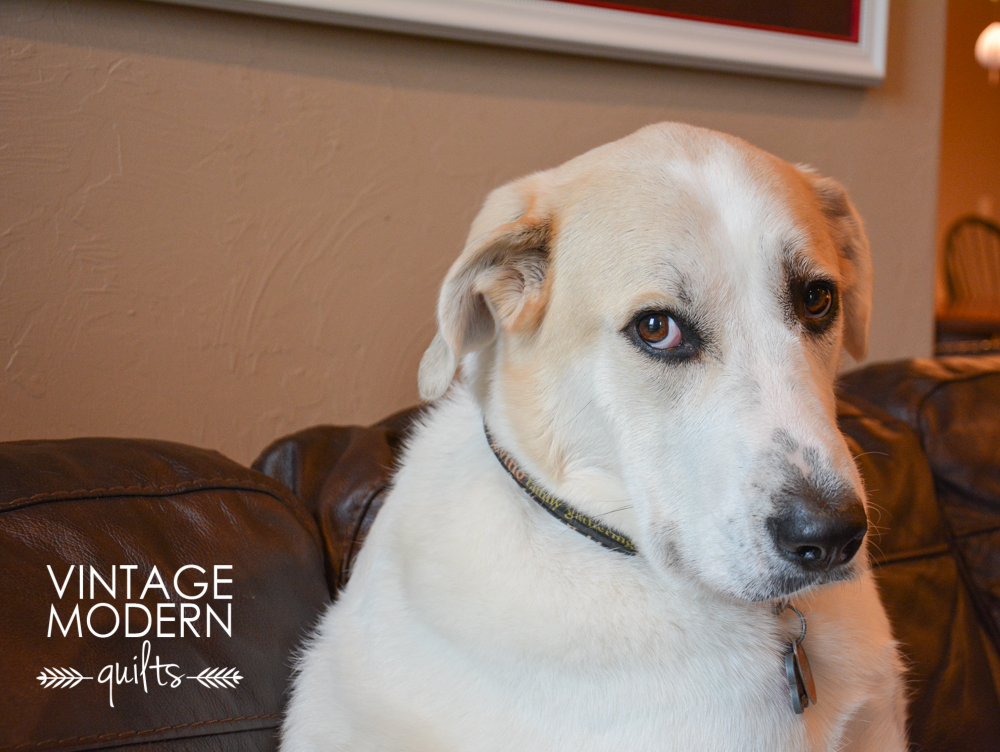 (though I have to admit in that photo it looks like she's thinking "you're still here?")
Thank you, OKCMQG for having me!