Classic Modern Quilts WINNERS!
Thanks to everyone who commented on the Classic Modern Quilts giveaway post. It was really fun to read all of your quilting fantasies. Many of you had big dreams like a long arm or dedicated sewing space but several of you wanted simpler things like time to sew or to be able to free motion quilt. I also read wishes for unlimited fabric, too….who doesn't want that one?!
Now time to announce the winners. First up, a copy of the book from KC Stars Quilts goes to….
Comment #141 from Sherry
I love how your quilt is arranged with so much negative space! Quilt fantasy = a quilting room complete with the latest machines, a long arm, a real cutting table a design board, natural lights everywhere. Oh well, I'll keep dreaming.
And the winner of the mini quilt is…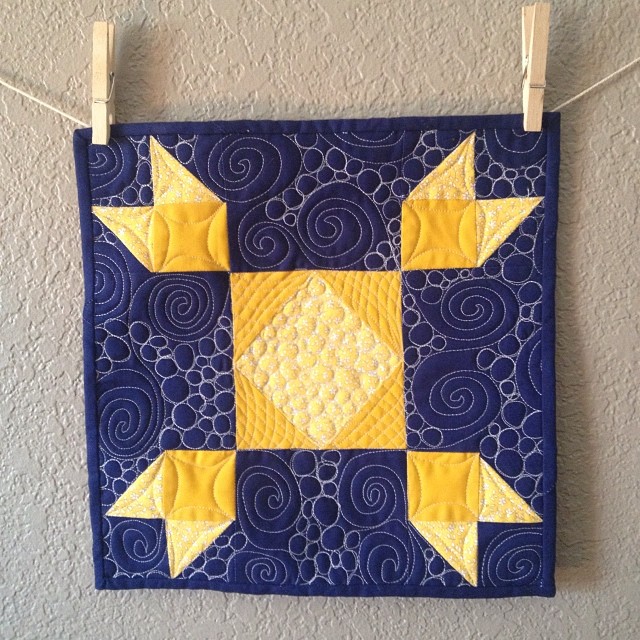 Comment #48 from Christina
I believe my quilt dream would be to have a sewing room designed specifically for quilting. Everything would be organized and up to date. Unlike my messy sewing room now.
Thanks to everyone for participating and I wish I had more prizes to giveaway.