If you're reading this blog, you're probably very much like me in that you're obsessed with quilting (and fabric). We all want to sew as much as possible and actually finish projects. I have some big things going on in 2014 that will limit my personal sewing time to a degree, but I still want to make time for some just-for-fun projects.
My solution? Table Top Sewing. I changed things around a bit in my sewing space (tour to come soon) so I now have a lot more surface space. That means more room for stacks of fabric and papers and notions and other random junk, right? NO! I've set up five baskets on my table tops with sewing projects mostly ready to sew.
Top Center: Mini quilts. Currently working on Camille Roskelley's Mini Puddle Jumping quilt
Bottom Left: Scrappy 4-patches. All scraps!
Bottom Right: Economy/Square in Square Blocks with my Munki Munki stash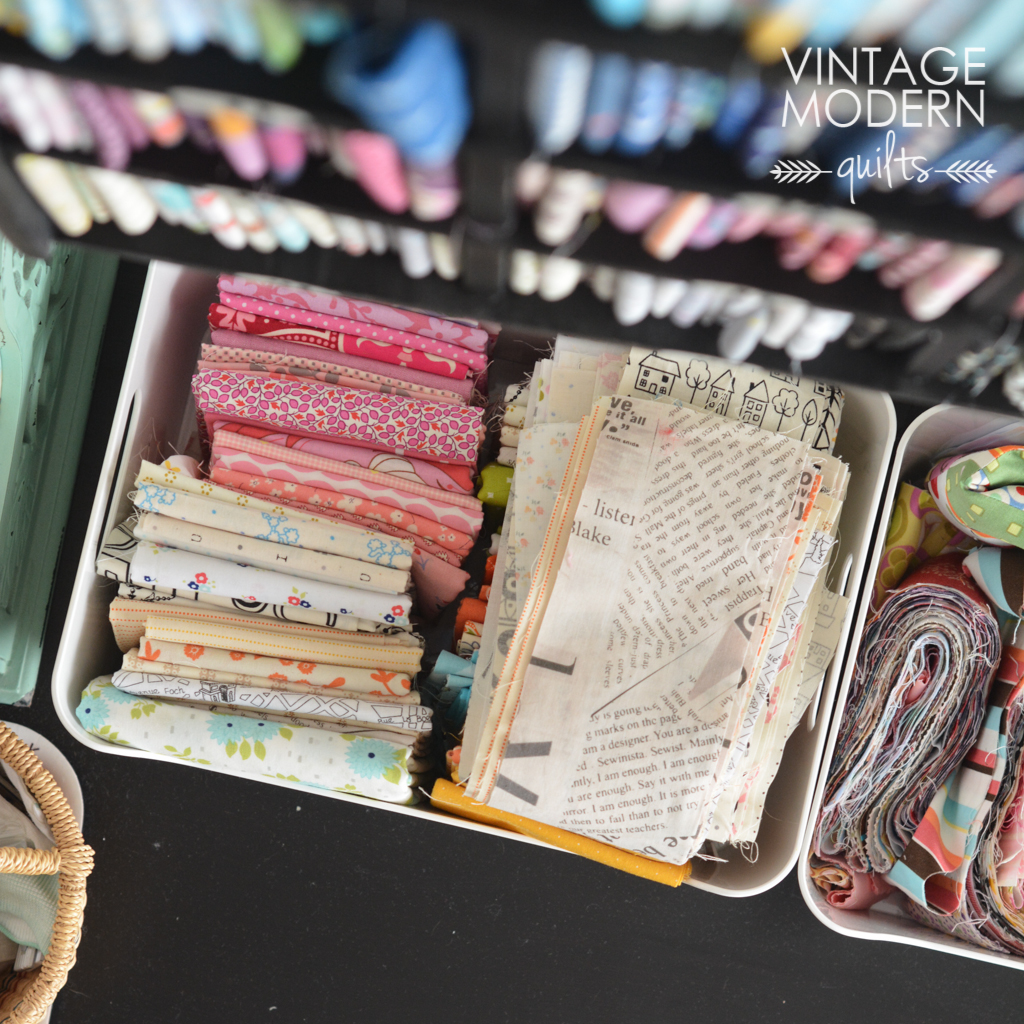 Left: APQ Quilt-along Tone It Down quilt (still need to finish cutting this one out)
Right: Scrappy Trip Around the World blocks. Lots of them.
How is this different from what I used to do? Most of my WIPs are in bins in a closet and out of sight is out of mind. I pulled several projects that lend themselves to being sewn in short stints (i.e. nothing with complicated instructions or fabric placement that needs a design wall, etc.). My thinking is that I can sew one or two blocks from a basket each time I go in my space (whether its to work or to sew) and I"ll slowly whittle down each project.
Since there are likely going to be large gaps of time in between when I work on these projects, I've made a check list to help me keep track of where I am. This is a good habit to start for any sewing project you're working! I usually make a post-it or keep track on the pattern page – never quite as formal as the this: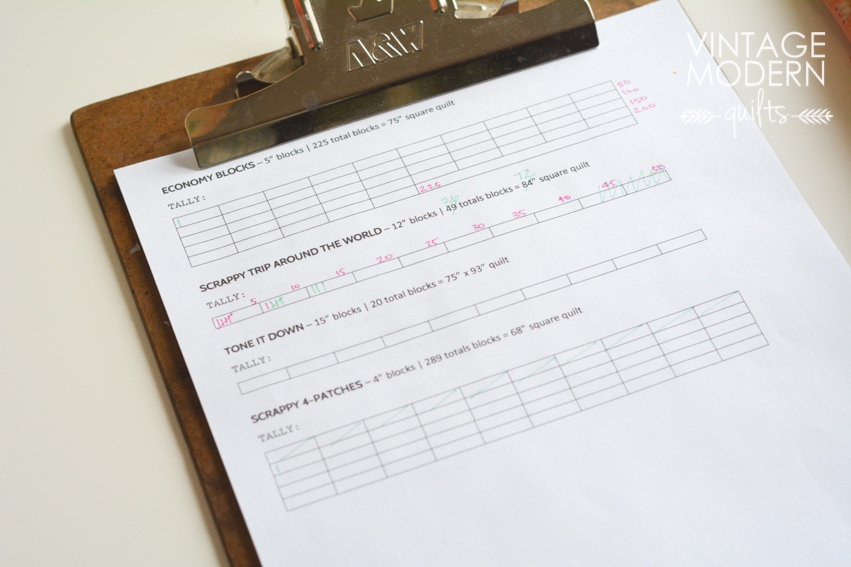 I am a super nerd for organization though….
RESOURCES: Mint berry basket {World Market}, Bird tray {IKEA}, Teal baskets {Target}, white bins {IKEA}