Last week we said goodbye to our home of nearly nine years. It was definitely more of a happy goodbye than a sad one. We'd been looking, literally, for years for a new home in our same neighborhood and in January we found the perfect place. In spite of the crazy, fast-moving and competitive real estate market in this part of Dallas, the stars aligned to make it our new old house. Less than one month from listing our place to closing…
Our old house was a charming but relatively cookie-cutter 1954 ranch home. The new, built-in-1955 place is a mid-century modern design that we both fell in love with at first sight. There is plenty of room for our little family of four plus two naughty dogs to grow and play.
There is a lot of work to do to update it and make it our own, but it's nothing we haven't done before. The previous family lived in it for nearly 50 years. We found blueprints from a major remodel they did in 1968, reconfiguring some rooms and adding a sewing space for the woman of the house.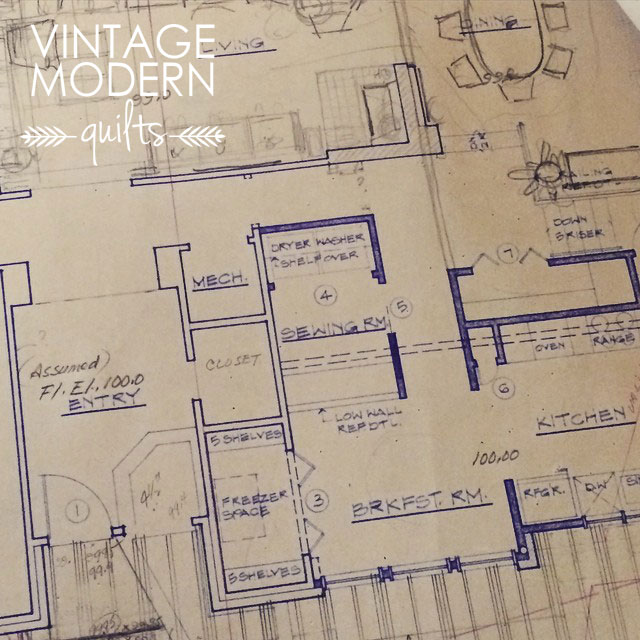 She made a set of pinch-pleat tweed drapes for the room that is now my sewing room. When I was taking them down, I noticed that on one panel the hem of the lining was still pinned. She never got around to finishing the hand-stitching, which is just like something I would do. What unfinished projects will I have laying around in 50 years? I shudder to think…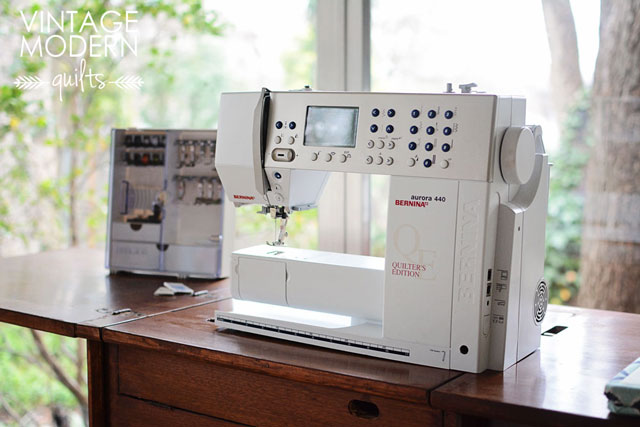 I absolutely love my new sewing space. There are two walls of windows and an exposed brick wall plus a large nook around the corner for the kids' play space. I'll have to find new storage solutions for my fat quarters since I'm afraid to hang those heavy Pottery Barn organizers on the brick wall and there's no other spot for them.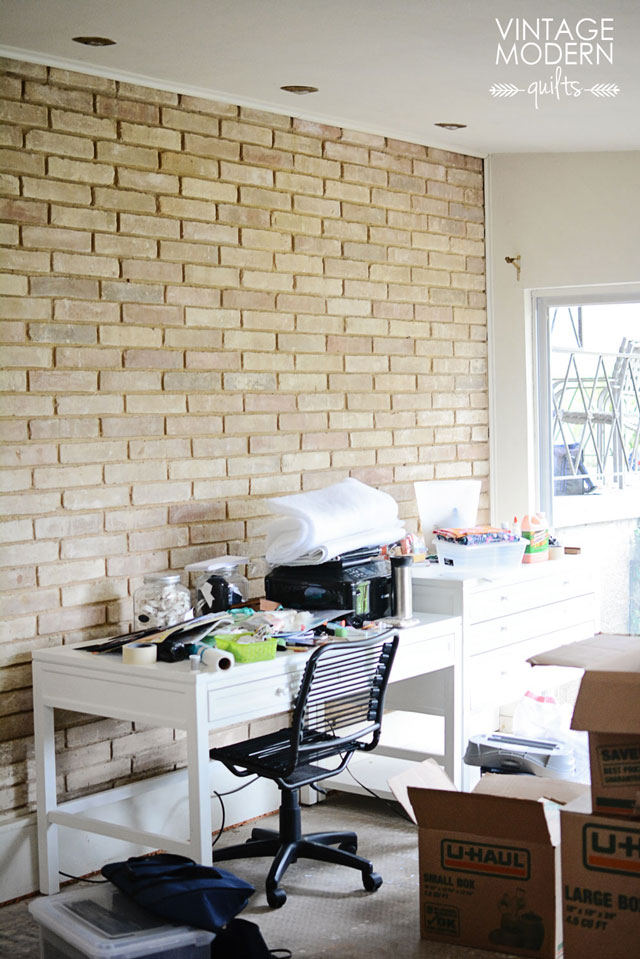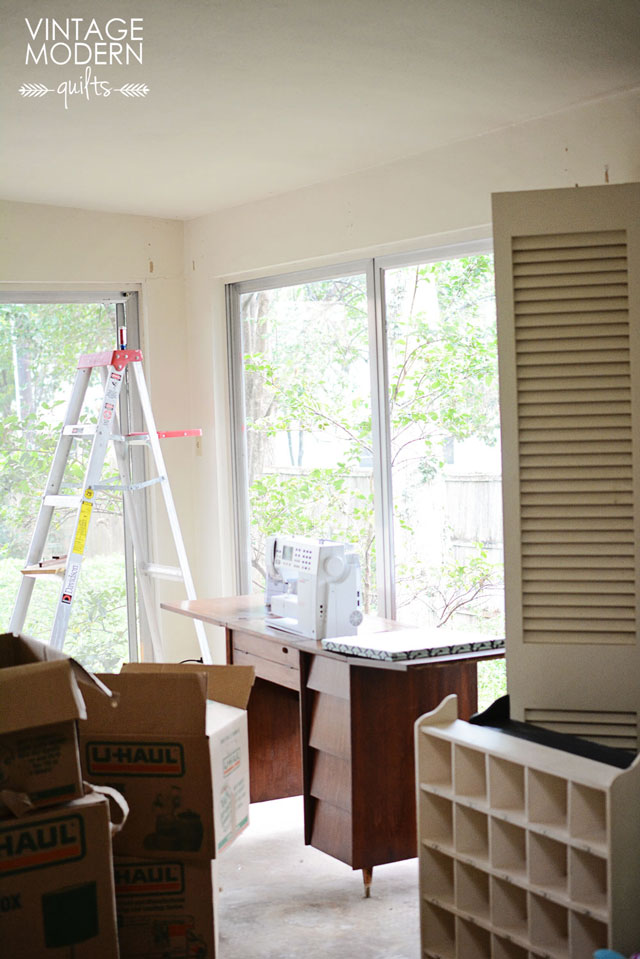 I do have an enormous closet for all of my other sewing paraphernalia, though. This house has endless amounts of storage which seems like such a luxury coming from a place that had only one storage closet.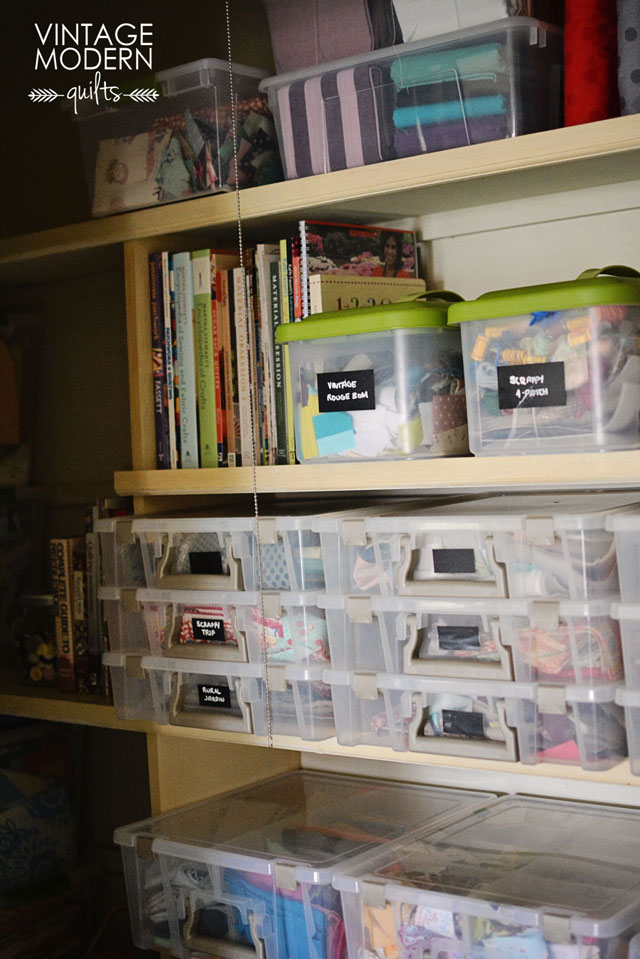 There's more storage space than I can even fill.
It will probably be a long while before I get this space how I want it to be and I hope you will follow along with me here.