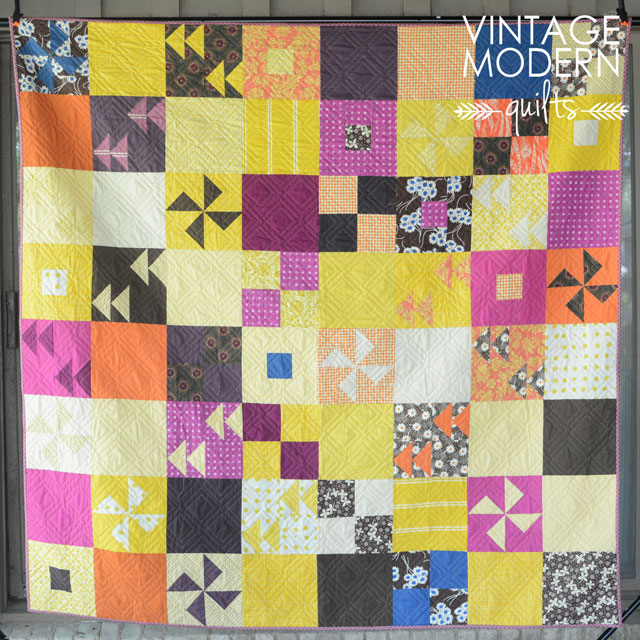 Almost exactly 2 1/2 years from fabric stack to finished quilt. It spent a full year at the quilter, waiting on me to make a backing (tsk, tsk!). But now it is finally done and it's my second finish of 2015 (the other one is a special/secret project that will be under wraps for a while).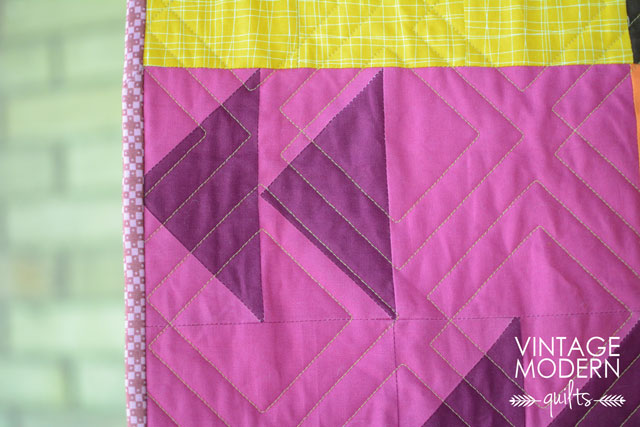 I intended for this to be fall quilt but I think it's going to hang around the living room pretty much all year long.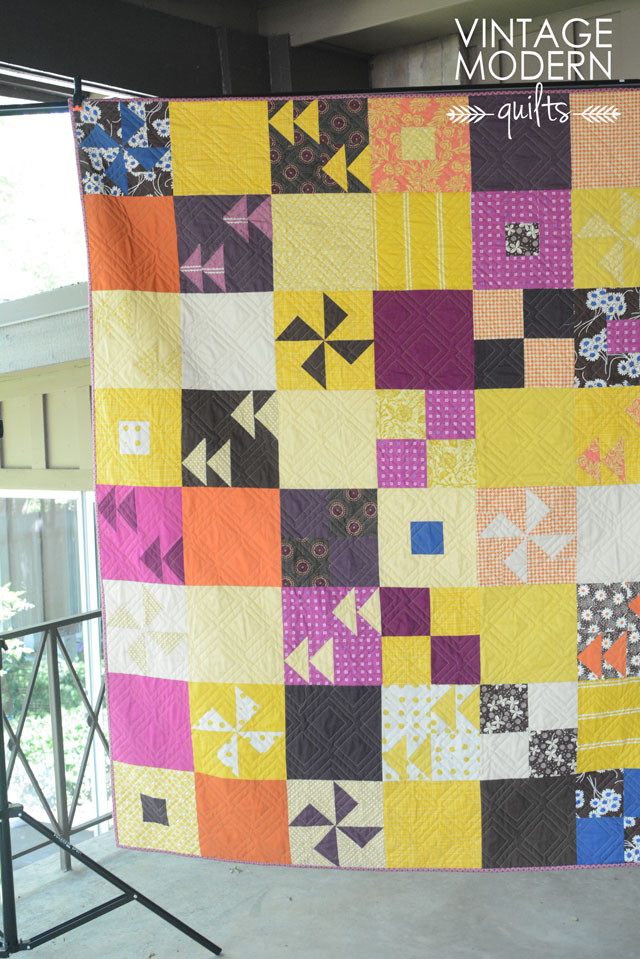 It's good to check this one off the list.
Dimensions: 80″ x 80″

Fabrics: Bella Solids (Berrylicious, Boysenberry, Clementine, Longhorn, Mustard, Saffron, Dark Denim, Eggplant, Grape, Moda U Brown, Almond), Hope Valley and Katie Jump Rope by Denyse Schmidt, Far Far Away 2 by Heather Ross, Dobby Voile and Innocent Crush by Anna Maria Horner and others


Pattern: City Aviation by Cherry House from the book City Quilts

Quilting Thread: Superior threads

Quilting Design: Computerized by Michelle Kitto of Urban Spools

Started: November 2012

Completed: April 2015