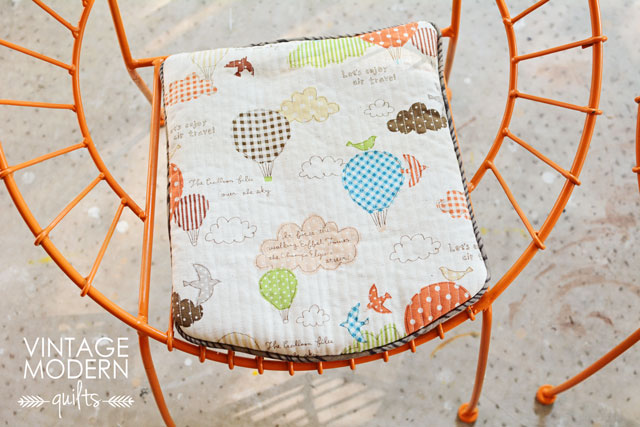 There's just something so cute about tiny kid things. I found this pair of hoop chairs at HomeGoods last week and knew they had to be mine. I've been looking at vintage MCM chairs on Etsy and Ebay for weeks and these were a steal compared to the ones I was eying.
They were originally lime green and teal. Very new looking and far too bright. One can of spray paint later, they are a perfect retro orange. I used Montana Gold, a brand you can buy in art stores or even at Michael's. It's probably two to three times the cost of regular spray paint at $12/can but it comes in a huge range of colors. I think it's blendable so it would be fun to experiment with on canvas.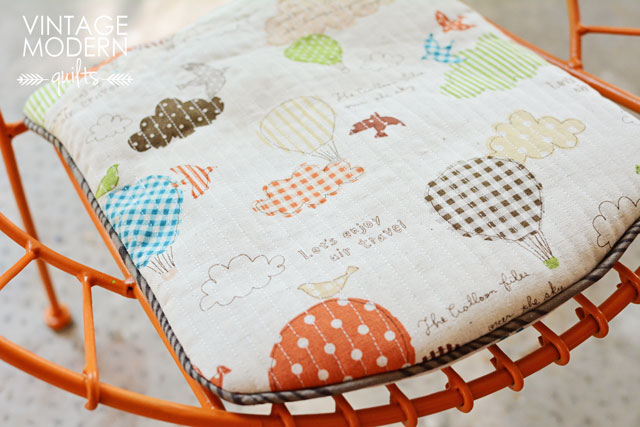 I used a bit of fabric that I already had – a Japanese linen blend (note the odd phrasing and misspelling, but it's still cute!). It's a fabric I've always loved but never wanted to cut into so I'm really happy that I did. It's silly to hold onto so much fabric for the "right" project.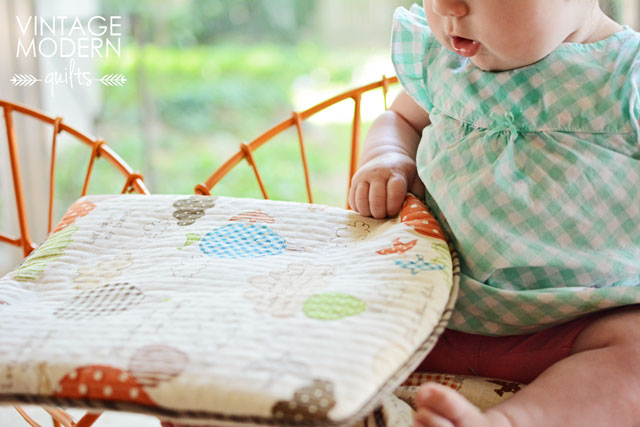 These tiny chairs were supposed to go in the playroom but I may pair them with a tiny end table and make a spot for them in the living room where the kids will use them every day.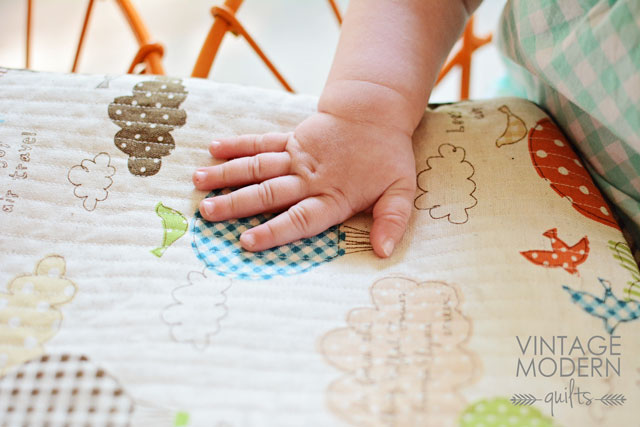 Diana is certainly enjoying them already. Wish they were my size!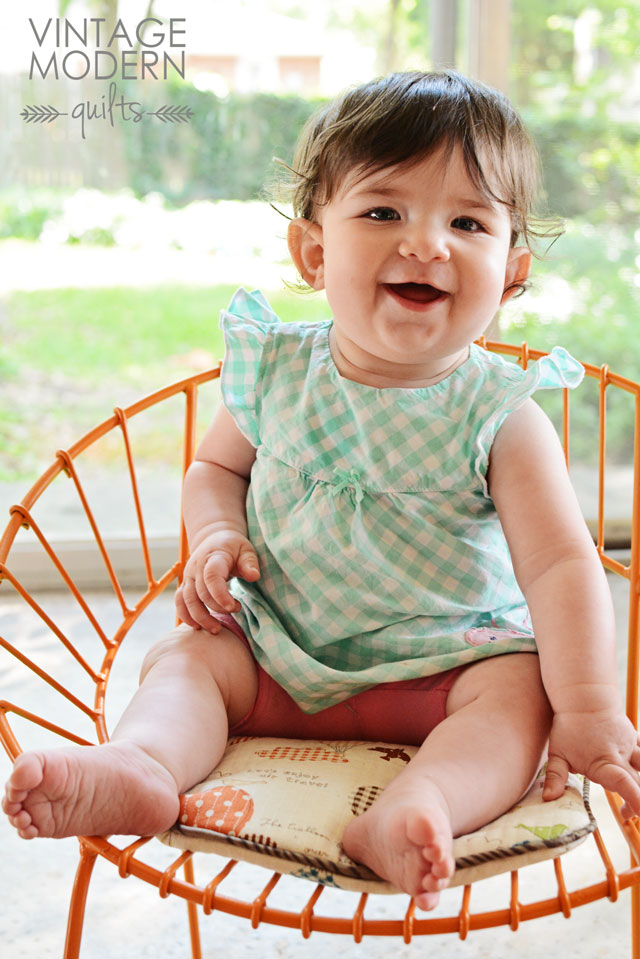 It's very satisfying to jump in with both feet and end up with something that looks exactly like what I had in mind. It was a fun and quick project, just the thing I needed this week.