giveaway winner + a new quilt
The winner of the Sweet charm pack is comment #15 – Bobbi of Rainy Lake Chick Designs! Thanks, everyone for commenting! Look for another giveaway before the New Year.
Now on to the new quilt…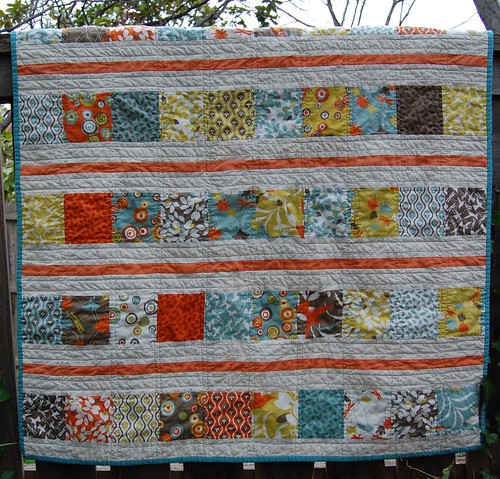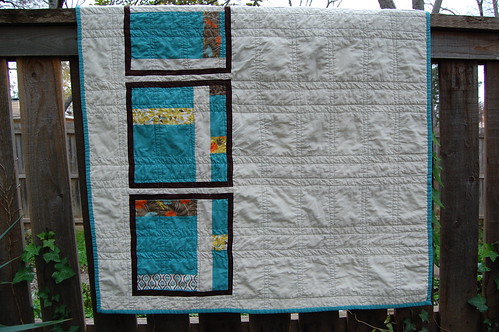 Like many of my quilts, I like the back better than the front. When I'm designing quilt tops, I think about design and measurements, but the backings are completely improvisational. Maybe I should be more free with my quilt tops?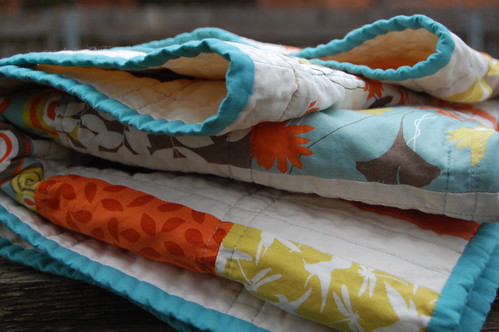 Dimensions: 50″ x 50″

Fabrics: Arcadia by Sanae; solids from Bella Solids by Moda

Started: August 2009

Completed: August 2009
[This is one of my UFOs so that makes completing it even more satisfying.

]