cathedral window pillow – part 1
I started a new pillow for my living room. I ordered some extra Arcadia fabric so I will be able to make a quilt and some other items. This collection is the absolute perfect style and color scheme for our living room.
Making the Pillow
First, I made my cathedral window blocks. Then I sewed 16 blocks together so my finished pillow will be about 18 x 18 (20 x 20 if I decide to add a border around the edge).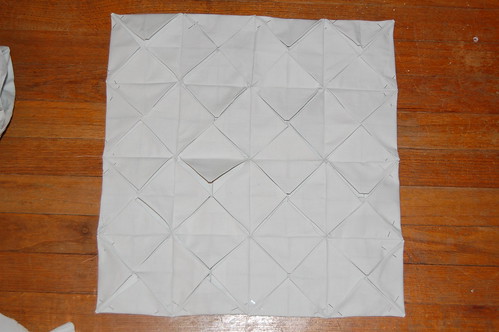 Next, I cut my "windows." I used 2 1/2-inch squares of Arcadia fabric. I had a jelly roll so it made cutting quick and easy.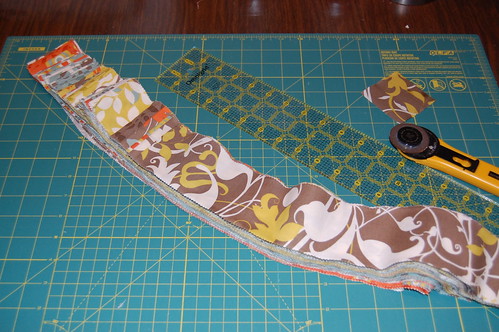 Now it's time for fabric placement. I played with a few different arrangements to make sure the colors were evenly placed and then I pinned the squares in place.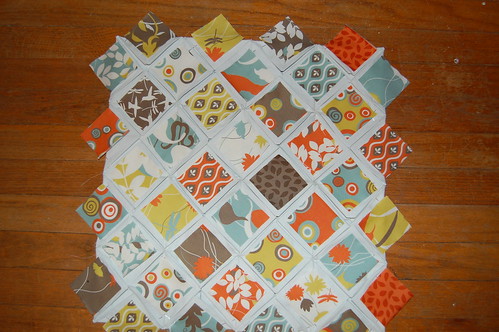 I sewed about a fourth of the windows last night. (I stayed up way too late because I was so enthralled with how they were coming out.) I will definitely get this pillow finished tonight!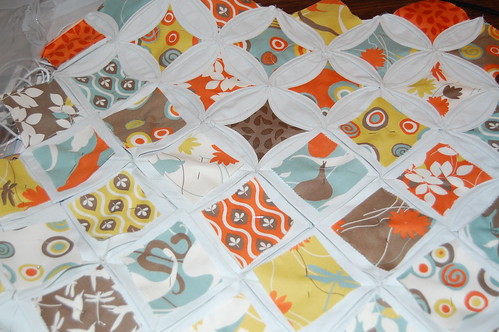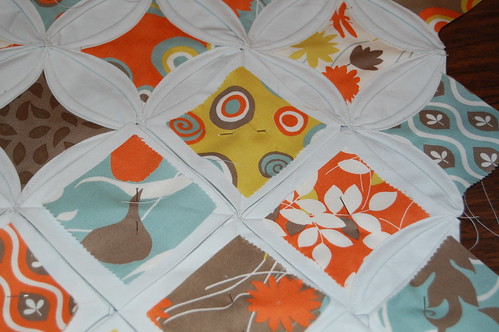 [for part 2 of this tutorial, click here]