Today I turned 30. It's an age that many women dread. Maybe I would have felt that way if I didn't have so many friends in their 30s and beyond. These are woman with stories to tell. Women who make me laugh. Women who inspire me and teach me. I'm lucky enough to be spending this landmark birthday with many of them at my guild's first annual retreat.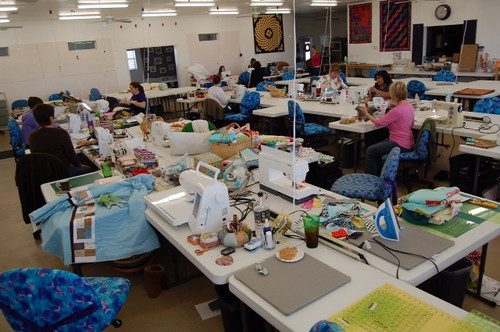 We are piecing, quilting, laughing, overeating, staying up too late, inspiring each other…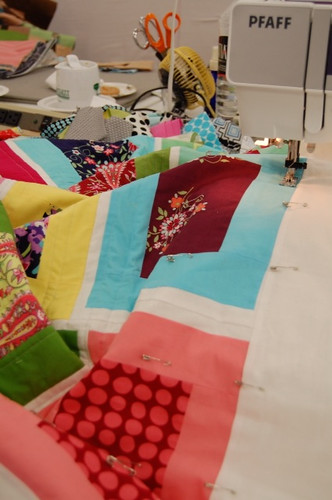 And even though I miss my hubby, I couldn't ask for a better way to spend my birthday. Four days of quilting and fabric talk is almost better than two weeks in Europe. Almost.