This quilt is so bright and fun! It combines two fabric lines from Moda – Apple Jack by Tim and Beck and Mod Century by Jenn Ski. The fabric lines are stylistically very different – Mod Century is a stylish 1960s mod look and and Apple Jack is a boy-friendly kids line – but they just play so nicely together.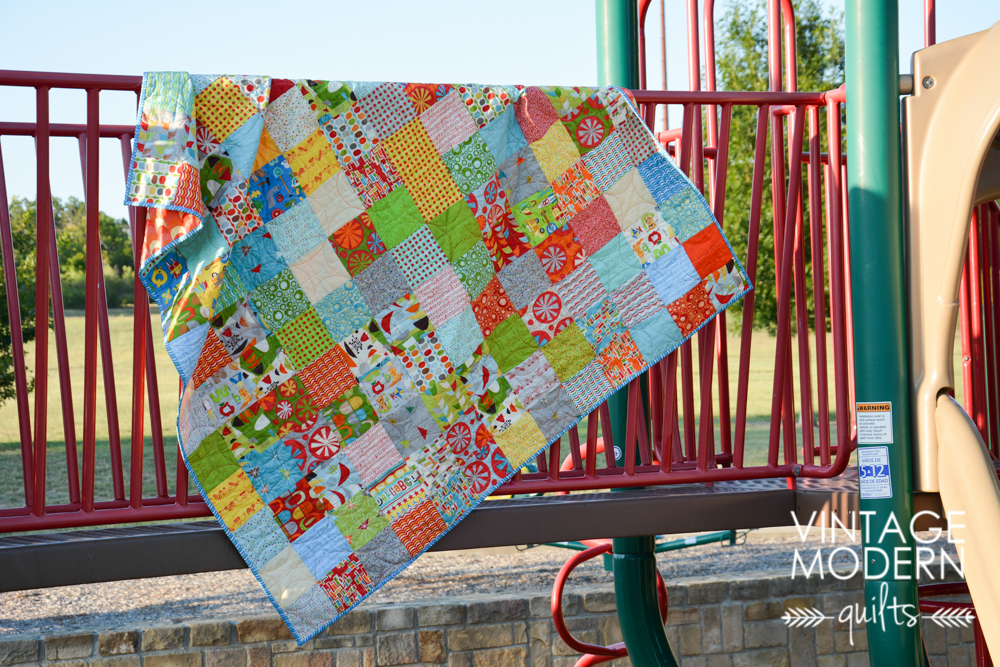 Nothing special happening with the piecing here – just rows of charm squares sewn together in random fashion. This was a project I started on one of those afternoons when I just wanted to sew something mindless while listening to Janet Evanovich books from Audible. (The first 10 or 12 Stephanie Plum books are entertaining but they really go downhill after a while.)
The quilting is the star of this quilt. It's an orange peel design.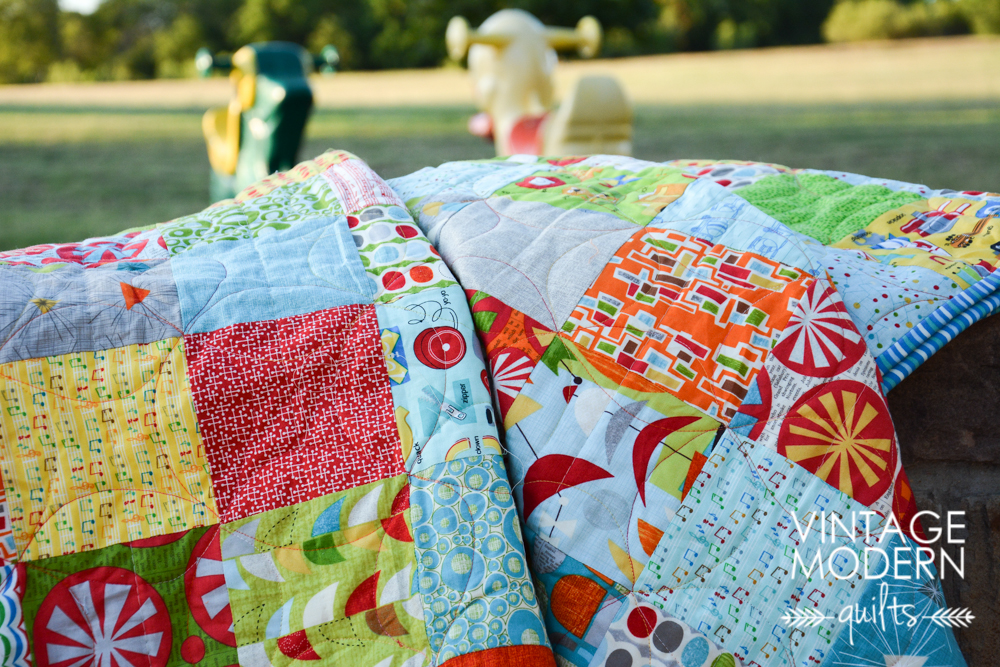 I started off quilting this by traveling around each charm but I soon realized that its quicker to move in columns up and down. Then turn the quilt on its side on go the other way to fill in.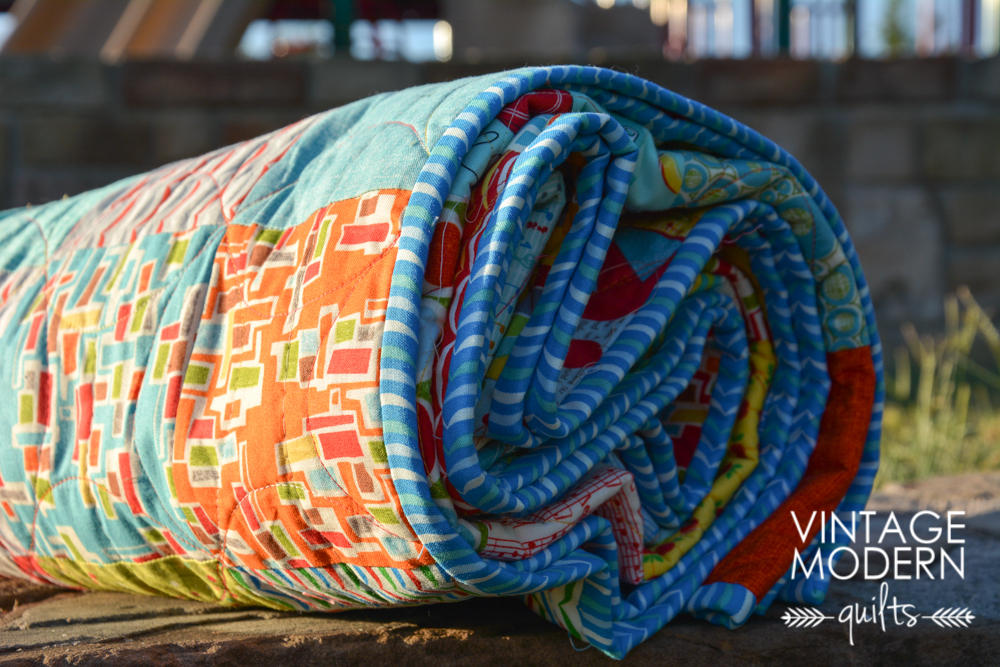 I quilted this in just a few hours. No marking, no templates…lots of imperfections but hey, it looks awesome anyway! My circles aren't perfect but I actually like the loose organic nature of them. I will most definitely be using this quilting design again on some other charm quilts I have in the works.
(P.S. This is finished quilt number 12 for the year!)
Dimensions: 59″ x 64″

Fabrics: Mod Century by Jenn Ski for by Moda Fabrics, Apple Jack by Tim and Beck for Moda Fabrics. Backing is Castle Peeps by Lizzy House for Andover. Binding is Apple Jack from Moda Fabrics.

Quilting Thread: Aurifil Cotton Mako 50 wt 4657 (variegated)

Started: February 2013

Completed: July 2013