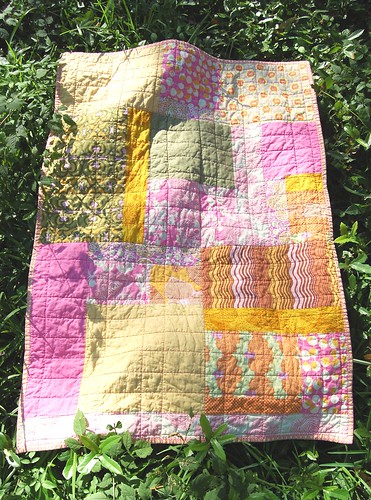 This quilt came out of the dryer last night so crinkly and super soft.
I used a dressmaker's muslin for the backing, which I think made the quilt softer than traditional quilting muslin. Dressmaker's muslin is made for draping, which can make it difficult to quilt with unless you use basting spray. BUT, it's really nice to work with because it has such a soft, well-loved feel.
I quilted it in a simple rectangle/square pattern using a hot pink thread.
Dimensions: 36″ x 45″

Fabrics: Good Folks by Anna Maria Horner; Midwest Modern by Amy Butler, various oranges, yellows, greens, and pinks from Bella Solids by Moda

Started: August 2009

Completed: August 2009